Customer Paradigm Review
Reviewed by Daniel C. on
July 9, 2014.
Summary:
"Thanks for your help!"
Type of Project: Magento Development – Navigiational Bar Changes
Budgeted Hours: 3.0
Site: Safe Trek
Reviewed:
Review of Customer Paradigm in Boulder, Colorado

Rating:
5.0
Screenshot of Website Reviewing Customer Paradigm's Services: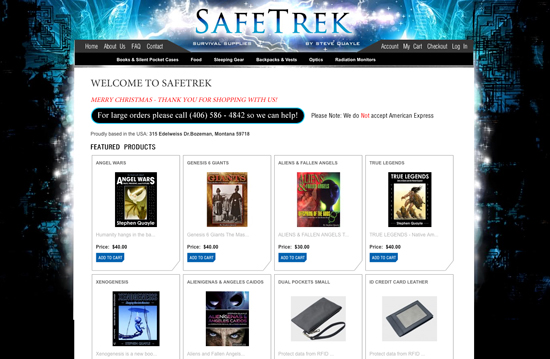 View Larger Screenshot – Review of Customer Paradigm by Safe Trek
From our Blog:
Coupon codes are a simple, yet powerful tool that you can use to keep customers coming back to your store. Learn how to set up a coupon code for a percentage off discount with Customer Paradigm Project Manager Britt Marlier!