Customer Paradigm Review
Reviewed by

Gabiel

on


July 31

, 2014.
Summary:
"I want to thank Jeff and David for your professionalism and prompt response, I was getting slammed with calls from customers in panic mode. You helped ease our worries and our customers worries. I thank you and will refer and continue to use Paradigm. Thanks Gabriel GBY"
Type of Project: Magento Emergency Site Fixes.
Budgeted Hours: 1.0
Site: GBY Liquidations
Reviewed:
Review of Customer Paradigm in Boulder, Colorado

Rating:
5.0
Screenshot of Website Reviewing Customer Paradigm's Services: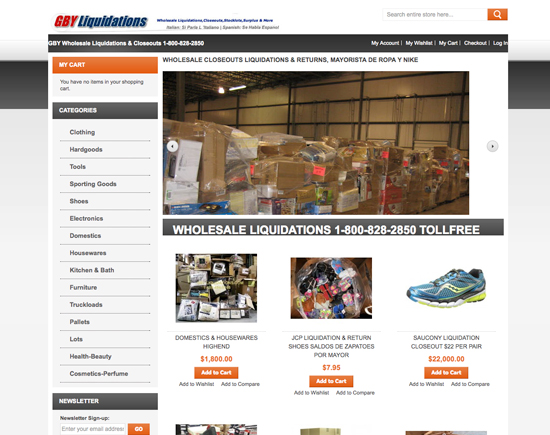 View Larger Screenshot – Review of Customer Paradigm by GBY Liquidations
[catlist id=161 orderby=date excerpt=yes excerpt_size=160 author_tag=p author_class=blogauthor date_tag=p date_class=blogdate date=yes author=no]
CustomerParadigm.com Review Reviewed by Briana Johnson on June 7, 2016. Summary: "Hey Jeff! Alisa has been absolutely FANTASTIC! Her communication, organization and work for us has been excellent. We are so very pleased with the work you all have done so far and we...
read more