Customer Paradigm Review
Reviewed by

Kyle J.

on

Sep. 5

, 2014.
Summary:
"Jeff, As I shared with Steve S. from SF Soup already, Customer Paradigm has been a pleasure to work with throughout this whole process. Very collaborative and very interested in finding solutions to the business problems at hand. Cheers, Kyle"
Type of Project: Website Development – Change to data feed.
Budgeted Hours: 1.5
Site: Punchh.com / SF Soup Co
Reviewed:
Review of Customer Paradigm in Boulder, Colorado

Rating: 5.0
Screenshot of Website Reviewing Customer Paradigm's Services: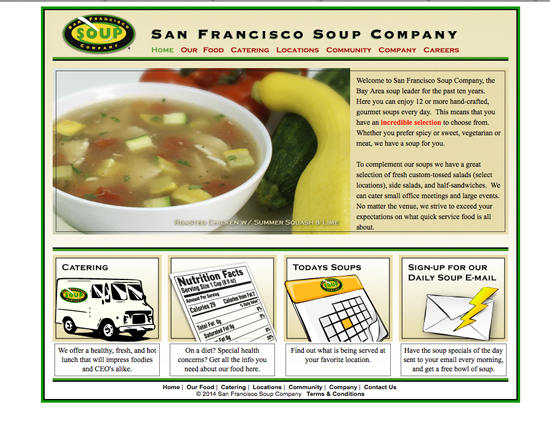 View Larger Screenshot – Review of Customer Paradigm by San Francisco Soup Company