Customer Paradigm Review
Reviewed by

Sean R.

on

Dec 11

, 2012.
Summary:
"I came to Customer Paradigm with an emergency Magento project. I was completely stressed out and in damage control mode.
Allison put my mind at ease by letting me know that the job could be completed quickly and to my spec, at a reasonable rate.
Clifton was amazingly fast with his coding work. John stepped in to make sure that I was satisfied with the work that was delivered.
I am absolutely thrilled with the service I received from CP and I will likely return with new projects in the near future. My sincere thanks goes out to all involved. -Sean R."
Type of Project: Magento Programming
Budgeted Hours: 26
Site: Anderson AV Rentals
Reviewed:
Review of Customer Paradigm in Boulder, Colorado

Rating:
5.0
Screenshot of Website Reviewing Customer Paradigm's Services: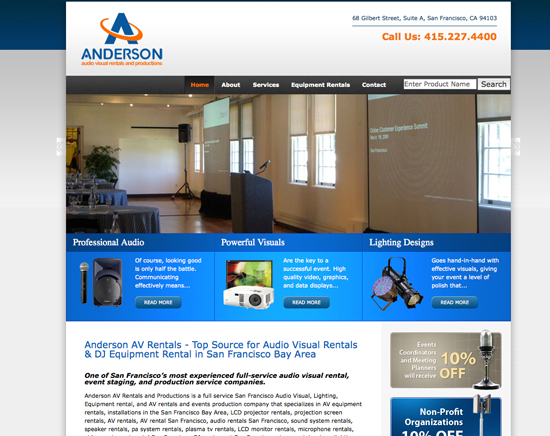 View Larger Screenshot – Review of Customer Paradigm by Anderson AV Rentals