Customer Paradigm Review
Reviewed by

Greg G.

on


March 1

, 2015.
Summary:
"Awesome! Thanks for doing the exhaustive audit. So it sounds like things are all good now.
I'm especially pleased to see the number of indexed pages drop to 25 so quickly.
I don't have any more questions for this particular project. I think we can declare it concluded. Please bill us (or just charge the credit card).
I'm sure you'll hear from us again in the future — whether for technical or other SEO work. You've done amazing work here! :)
Thanks,
Greg"
Type of Project: Advanced SEO Page Indexing, DNS zone file editing, duplicate content.
Budgeted Hours: 6.5
Site: Wise Bread
Reviewed:
Review of Customer Paradigm in Boulder, Colorado

Rating:
5.0
Screenshot of Website Reviewing Customer Paradigm's Services: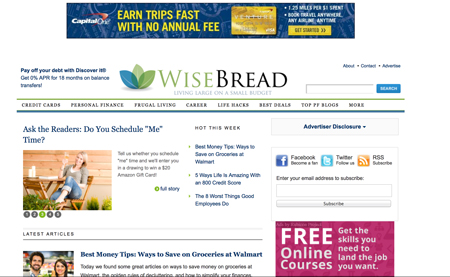 View Larger Screenshot – Review of Customer Paradigm by Wise Bread