Customer Paradigm Review
Reviewed by

Greg G.

on


March 1

, 2015.
Summary:
"Awesome! Thanks for doing the exhaustive audit. So it sounds like things are all good now.
I'm especially pleased to see the number of indexed pages drop to 25 so quickly.
I don't have any more questions for this particular project. I think we can declare it concluded. Please bill us (or just charge the credit card).
I'm sure you'll hear from us again in the future — whether for technical or other SEO work. You've done amazing work here! :)
Thanks,
Greg"
Type of Project: Advanced SEO Page Indexing, DNS zone file editing, duplicate content.
Budgeted Hours: 6.5
Site: Wise Bread
Reviewed:
Review of Customer Paradigm in Boulder, Colorado

Rating:
5.0
Screenshot of Website Reviewing Customer Paradigm's Services: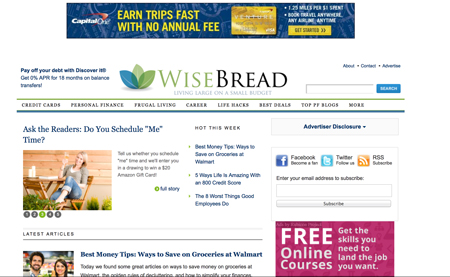 View Larger Screenshot – Review of Customer Paradigm by Wise Bread
CustomerParadigm.com Review Reviewed by Briana Johnson on June 7, 2016. Summary: "Hey Jeff! Alisa has been absolutely FANTASTIC! Her communication, organization and work for us has been excellent. We are so very pleased with the work you all have done so far and we...
read more