Customer Paradigm Review
Reviewed by Tom B. on July 18, 2014.
Summary:
"This task was completed quickly and efficiently. We rest assured the team at Customer Paradigm knows what they are doing when we bring them a project."
Type of Project: Magento Development
Budgeted Hours: 3.0
Site: Pro Pac USA
Reviewed:
Review of Customer Paradigm in Boulder, Colorado

Rating: 5.0
Screenshot of Website Reviewing Customer Paradigm's Services: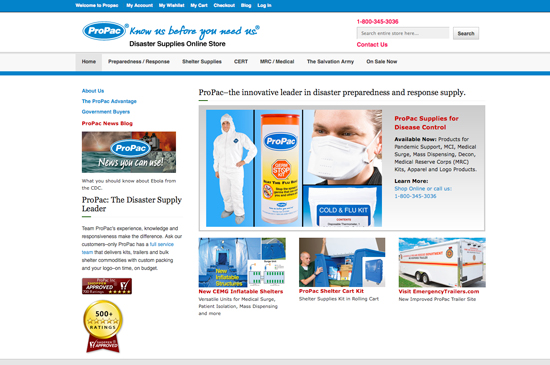 View Larger Screenshot – Review of Customer Paradigm by Pro Pac USA
From our Blog:

SEO is an evolving space and can get complex very fast. If you want to start understanding and growing your onsite SEO you're on the right page. We are going to walk through the basics that should first be achieved on your pages before advancing to more complex SEO...