Customer Paradigm Review
Reviewed by

Mike R.

on

May 11

, 2015.
Summary:
"I just wanted to send a quick note thanking you and your team for the excellent experience we had on our first project with Customer Paradigm.
You'll recall your team did a Magneto "downgrade" from Enterprise to Community for us last month.
The entire project went really well from my perspective, meeting our hard and fast requirements and deadlines, and exceeding my expectations for a smooth transition.
It was with some trepidation that I first proposed the project to my department, knowing the "safer" path was to stay as we were, but believing it was the right thing to do and that with the right partner to work with, we could do the downgrade with no loss of functionality and a long-term savings to our company.
Your team was great to work with (mostly but not exclusively I worked with Alex); I really like the mix of professionalism and seriousness about the job at hand, tempered with a casualness in our communication that made the job feel more like a collaboration of partners rather than a client-vendor business relationship.
I hope to be able to send additional website projects to your team for an estimate and consideration as our plans, time and budget allow.
All the best,
Mike"

Type of Project: Magento Enterprise to Community Downgrade. View More >>
Budgeted Hours: 6.5
Site: Zenith
Reviewed:
Review of Customer Paradigm in Boulder, Colorado

Rating: 5.0
Screenshot of Website Reviewing Customer Paradigm's Services: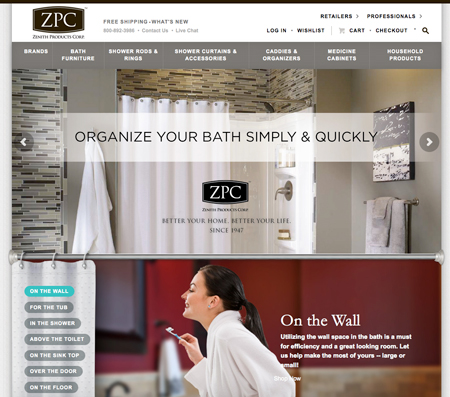 View Larger Screenshot – Review of Customer Paradigm by Zenith
CustomerParadigm.com Review Reviewed by Briana Johnson on June 7, 2016. Summary: "Hey Jeff! Alisa has been absolutely FANTASTIC! Her communication, organization and work for us has been excellent. We are so very pleased with the work you all have done so far and we...
read more