Effective Digital Marketing Strategy Means SEO & PPC Work Together
Developing a digital marketing strategy that uses search engine optimization (SEO) and pay per click (PPC) advertising together is vital in achieving prime ad positions and gaining more exposure. Additionally, it can boost your organic presence and level of relevance in the search world. It's a great way to focus, test, and continuously improve your search marketing, and maximize traffic and conversion opportunities across your organic and paid search campaigns.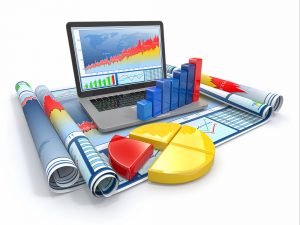 SEO is the foundation of a holistic search marketing strategy. It ensures that your online business is optimized to be found, engaged with, and successfully used by customers – be it finding answers, viewing videos, signing up for newsletters, purchasing goods and services, or, ideally, all of that and more. The SEO foundation covers the gamut from titles, descriptions, and image alt tags, to content development, page layout, design, and user experience. There is a lot of important and strategic ground to cover and set right for a successful online business.
A successful PPC campaign launches from the solid SEO foundation set on your website, and convinces customers to come to your site – that solid SEO base. Much of the SEO work completed for your site can be beneficial to your PPC strategy – and you'll find the reverse holds true as well. PPC is an excellent opportunity to focus your SEO work into finely tuned and targeted ads – guided missiles of SEO – that will garner you more traffic, better-qualified leads, and metrics that help you better segment, focus, and effectively evolve your overall digital marketing strategy over time.
Visibility translates to relevance, authority, and trust.
One of the biggest gains from combining SEO and PPC efforts is increased visibility on the search engine results pages (SERPs). You might be tempted to reduce PPC efforts, maybe even spend, once a search term ranks high enough organically. With the top four spots on a Google SERP being PPC ads, it's important to consider the value of paid advertising in your search marketing strategy. You can increase your site's exposure and drive more traffic if you dominate the organic and paid search results. This gives customers the impression that your company has a well-established, relevant and trustworthy presence in your particular market.
More Visibility Means More Traffic, More Data, More Insight
Greater visibility also means more data to mine from the increased traffic. Insights gained from the data means more marketing opportunities, fresh ideas for content, campaigns, and ads. As the increased visibility from your combined SEO and PPC efforts drives more engagement with your site, you'll be better able to identify opportunities for improvement – not only to your marketing, but to your site's user experience, functionality, and features that engage customers and drive conversions.
SEO and PPC Need to Share Keywords, Research and Data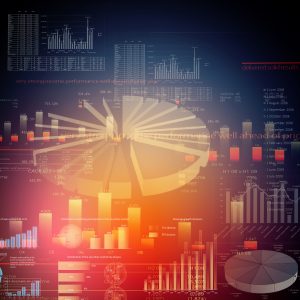 SEO and PPC begin with, among many things, keywords research. It is the ground work that must be done for either to be successful. Customer Paradigm understands the importance of the extensive exploration necessary to understand your audience and how your business is being found. Keywords research helps identify the terms that align with your audience's online behavior, the words, and phrases that are important to them in finding what they want, which you offer. It also can uncover ancillary interests and undiscovered opportunities. Through all of these ongoing activities, you will have a lot of information, terms, ideas, insights, possibly new goals and KPI's you had not considered – all actionable if you know how to put them into effective use. Customer Paradigm has the expertise to give your digital marketing strategy a distinct advantage over your competition by applying a holistic approach to your PPC and SEO.
Keywords Unify PPC and SEO
PPC and SEO have the same target: the search engine results page. Thorough keyword research and organization will improve the quality and specificity of your ads and website content. When it comes to SEO, keywords are integral to content strategy and site structure. Understanding how organic and paid listings work together on the SERP can be of particular importance for campaigns such as brand awareness. It has been proven that when a brand name appears in both paid and organic results on the SERP, click rates increase dramatically – by up to 30% or more in some cases.
When you have a large pool of keywords from which to form and focus your SEO strategy, you can use PPC to test and target keywords. This will give you an idea of the queries people are using and the terms that will bring the most engagement. You can even identify and exclude negative keywords – irrelevant or low-value search terms that waste both your PPC and SEO budget and performance. Overall, PPC lets you get insights much more quickly than the long-term SEO strategy, which allows you to adjust your SEO strategy much more quickly than someone without PPC in play. But PPC campaigns will not be successful without that long-term SEO strategy in place.
Ad Quality and Rank
For PPC, keywords drive the creative focus of an ad campaign. Knowing the terms being used by people in their searches, as well as the traffic volume and competition for those terms, is important for creating high quality ads. Google's ad quality score is its way of rating the quality and relevance of your keywords and ads. Part of that quality formula is derived from an ad's landing page and the website beyond, which in turn is derived from your SEO strategy. Hence the important connection between PPC and SEO.
CPC Budget and Spend
Google also uses ad quality in its formulas to determine cost per click (CPC), as well as ad rank in the auction process. At Customer Paradigm, we know being able to create high-quality ads helps to increase ad rank, which aids in creating informed budgets and controlling spend. For instance, in 30 days we reduced spend by 32%, increased campaign traffic by 160%, and saw conversions rise 6 times their previous level for a client whose PPC campaigns were struggling. By adjusting keywords and ad copy, landing page SEO, as well as SEO throughout the funnel to conversion, the client benefited across the board. They saw an increase in ad quality, a decrease in cost per click, and we were able to adjust budget and bid strategy accordingly to enhance the campaign's performance. Additionally, traffic to their site increased and conversions rose markedly.
Sometimes certain keywords are just too expensive for use in your PPC campaign. That is when your SEO really comes into play. Save your PPC budget and integrate those expensive keywords into your organic SEO strategy. Get those high priced keywords into your organic mix and save your advertising budget. Additionally, run organic and PPC campaigns in tandem to get even more metrics to analyze. By running simultaneous efforts, you can better determine which organic and PPC keywords and phrases have the highest conversion rate. Further use that information to gain valuable insights and continuously optimize your overall search marketing strategy.
Keyword Data is Gold – Share the Wealth Across Your SEO and PPC
As keyword data becomes more complex, with consumers speaking and typing long-tail phrases and sentences, jargon, and everyday speech, it is important to make sure your keywords research, discoveries, and tactics are shared. Your organically ranking keywords can be readily used in your PPC campaigns – you can identify the top performing words and content around them. Use these insights to make your PPC campaigns more targeted and effective. This helps you better coordinate and focus campaigns and consistent messages that boost your brand and garner conversions.
Turning Data Into Information and Marketing Insights
A great way to gather and analyze search data – what terms people are using, when, where, and how they're using the information they get to engage and make decisions – is to use tools such as Google Analytics, Google Search Console (formerly Webmaster Tools), AdWords, and a host of other extended tools. All of these tools, however, are useless without an effective strategy to receive this data and focus it into finely tuned SEO and PPC campaigns.
In a mobile world, PPC campaigns not only quickly tell us what search terms and creative copy really work, but they provide valuable insight on audience and demographics, including what devices they use, when, where, and how. With PPC you can identify peak times of day for ad activity and engagement, and gain insights to your audience that can help prime on-site SEO for the best possible user experience – and continue gathering information on those users. These tools allow you to really get into your users' behavior and see what aspects of your search marketing strategy are working, how your overall digital marketing strategy is performing, and what success your online business is experiencing.
If your e-commerce site is running on Magento, search terms people use on your site are recorded. This is a great feature for any e-commerce business because it allows an unprecedented look into the behavior of users who are actually on your site. Tying it all together and making informed decisions to optimize your SEO and PPC campaigns is one of the many services Customer Paradigm Digital Marketing offers you. Because we specialize in Magento e-commerce development, management, and marketing, we know what it takes to create and drive a successful digital marketing strategy, from SEO to PPC.
Your search marketing strategy can only benefit from content that is developed across both SEO and PPC.
Going beyond keywords sharing, one of the best things about PPC and SEO working together is the content development and copy advantages you will realize. Identify what words and ideas get people to engage, click and convert in your PPC campaigns and apply them to your SEO strategy. Alternatively, keywords and content that performs well organically and on-site can be repurposed to spawn ideas and copy for PPC campaigns. It becomes a cycle of creative energy that contributes to consistent messaging and branding.
Test Your Content and Copy
Additionally, you can use PPC ads to test titles, meta descriptions, and other SEO attributes that would otherwise take a long time to test organically. By determining which PPC ads result in the most conversions, you'll have good ideas for title tags, meta descriptions and content for the pages you want to promote organically. The benefit of using PPC ads to test ideas and copy, as well as landing pages and on-site optimization, is the immediacy of the results. In short time you'll know what works and what does not.
Create a Unified & Consistent Content Strategy for a Better User Experience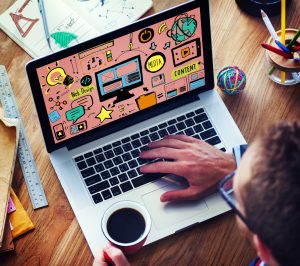 A well-defined content strategy can make a big difference in how well you develop, optimize, and distribute your content. Copy, imagery, video, and any other assets that contribute to your campaigns are all valid sources from which to draw for inspiration in creating effective SEO and PPC campaigns.
Use copy across SEO and PPC to create a unified user experience and deliver a consistent message from search through conversion. The copy used in an ad can be used to form the headline on the campaign landing page (or vice versa), and drive the theme for creative copy and content for the overall campaign – from search to ad to website to thank you page. Incorporate ad text into your title tags, meta descriptions, and even down into image alt tags and href titles within the content attributes of the pages that you are promoting for organic traffic. Generating great copy and keyword rich, relevant content is challenging enough – give yourself and your search marketing strategy a boost by sharing creative energy throughout SEO and PPC.
Images can be utilized on-site and for display ads, creating a visually impactful, memorable and consistent experience for customers that will only serve to bolster your brand standing. Video has fast become another outlet through which a unified brand message and unique selling point can be shared with customers. All of this content cross-pollination serves creative brainstorming, asset leveraging, and process efficiency while helping to maintain consistency and focus.
A Successful Search Marketing Strategy Combines SEO and PPC Efforts
Your overall search marketing strategy is best served by getting your SEO and PPC efforts to coalesce. The goal is the same – drive business. Granted, both can see some measure of success individually, operating alone, without and apart from the other, but it will be fleeting. For long term success and consistently positive results over time, combining SEO and PPC is a search marketing best practice.
Customer Paradigm specializes in helping customers realize success in their e-commerce endeavors. From SEO to PPC, we take a holistic approach to your digital marketing. We don't stop with title tags and descriptions. We perform insightful analysis, e-commerce usability and functional best practice evaluation, and a host of other services that mean continuous improvement of your digital marketing strategy and performance for long-term returns. Let us know how we can help you!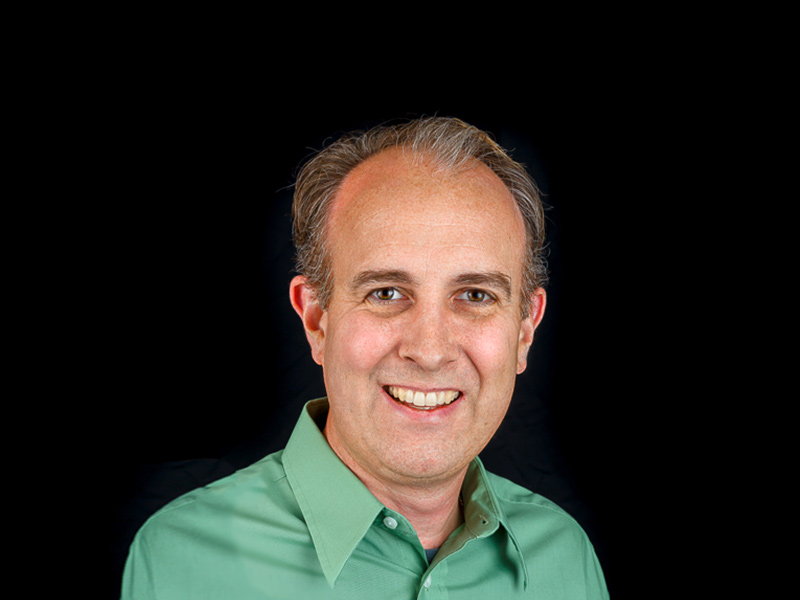 About Byran Lawrence
Bryan is head of SEO and Digital Marketing at Customer Paradigm. 
LinkedIn