Is Your Website Ready For Sales?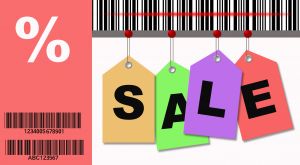 I'm not talking about any sales, I'm talking about holiday sales. Shoppers that are price-sensitive, impatient and quick to click to your nearest competition to get their holiday shopping done.
The holiday season is upon us and committing to the final changes to your website now can make all the difference for your sales and conversion rates.
Having the right Magento Developers can determine the success or failure of your site.
At Customer Paradigm we are Magento Certified Developers. We work hard to meet your eCommerce goals, communicate clearly with prompt project management and deliver to exceed your expectations.
Importance of Holiday Sales
Sometimes, words just don't do the job. Here are some great info-graphics and statistics on holiday eCommerce consumption behaviors.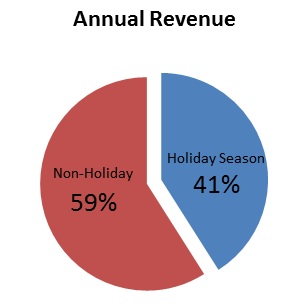 Revenue in the Holiday Season
The Holiday Season accounts for

41% of total annual revenue
The average conversion rate

increases by 108%

in December
It is projected that US Retail web sales will

increase by about 17%

this year in comparison to last years online shopping trends
How to Make Them Purchase
Are you asking the right questions?
How can I change my website to increase my conversion rate?
What can we offer that will make shoppers purchase with me over Amazon where they already have an account?
What matters to the consumer?
If you can understand what drives consumer sales, you will have a more profitable holiday season and overall profitable year. Adapting these strategies can make all the difference, start updating your Magento website today to convert for sales tomorrow!
Is Your Website Accessible?
With the variety of tablets, smart phones, computers with different browsers, is your site accessible and functional?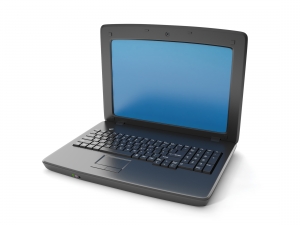 According to Invesp.com:
Shoppers via Tablets have an average sale of $110
Shoppers via Computers have an average sale of $95
Shoppers via Smartphones have an average sale of $70
What are Shoppers Doing Online?
If your store is getting a lot of visitors but the conversion rate is low, my first thought as a marketer is to understand the consumer. Get in their mindset. What are they doing online? What are they looking for? What matters to THEM?
Attributes of Online Shoppers:
Price Sensitive – 79% of users are viewing your website to compare prices
Deals – 73% are looking for what you offer in deals and promotions
Information – 67% are reading reviews about the product
Substitutes – 60% are comparing specs of one model to a close substitute
Customer Service – 37% are trying to get in contact with you
Know & Act
The first step is understanding your consumer and what they are doing on your website, the next step is acting to satisfy their concerns while keeping them on your site.
 Know: Price Sensitive >> Provide Perks that Diminish Price-Sensitivity
Free Shipping – Influences holiday purchases by 55%
Payment Plans – Having multiple methods of payment plans affects purchase intent by 8%. A potential customer will be hesitant to purchase from you if they have to create a new account or your check-out process is comprised of too many steps.
Know: Deals >> Give Them Discounts, Coupons, and Incentives!
Daily Deals – Having daily deals increases the urgency of the purchase, making users feel if they pass up the opportunity today the price may never come back.

1 in every 4 holiday consumers purchases a daily deal

.
Coupons – Coupons offer discounts or rewards which are an incentive to the consumer to purchase with you over not receiving any discount. Many shoppers will associate a discount as more value even if the end price is higher than a competitor.
Know: Information >> Tell Them What The Product Is
Descriptions – Write captivating descriptions which describe the product fulfilling every specification they will need to know. This is very important for electronic devices, the more information you provide the less a shopper will research on other sites.
Reviews – Get in a habit of sending automatic e-mails a few months after the purchase of an item to accrue reviews on your website. Reviews are one of the most influential factors for the final decision on whether or not to purchase.
Know: Substitutes >> Internalize the Process
Compare Products – Add a compare products option to your eCommerce site. If a user is debating between two camera models, allow them to perform a side by side comparison on your site rather than getting distracted and looking for alternatives on competitors eCommerce sites.
Know: Customer Service >> Be Prompt, Be Thorough
Above and Beyond – Remember it is much easier to retain a customer than to attain one. With this in mind, be prompt to answer requests, be thorough so it is not addressed again, and go above and beyond to ensure that they are satisfied with your services.
You Know, You Understand, How Will You Act?
After understanding what the consumer is going through, what they are looking for, is your website ready for Holiday eCommerce Shopping? Are you set-up to provide what consumers are looking for and keep them on your site, engaged, and purchasing?
If you are in need of Magento eCommerce development contact Customer Paradigm now at 303.473.4400 to talk to a real person about your business strategy. If your website is in need of internet marketing to create incentives and deals for your shoppers, talk to our SEO team and see how we can work to increase your conversion rates.