The holiday season changes your customers – shopping behaviors can change pretty drastically around this time of year. With estimates of eCommerce holiday sales increasing 18 to 21 percent this year – if you want to sell more this quarter you need to put yourself in your customer's shoes.

"Sell more this holiday season by putting yourself in your customers shoes."
Here are 8 things to keep in mind about your holiday shoppers, and what this means for you as an eCommerce merchant…
Customers Are Shopping for Others
The holidays are a time of giving. Customers are looking for gifts for friends and family, rather than simply going online to shop for themselves. During this time of year, you need to shift your focus from simply trying to sell to customers, to helping your customers find that perfect gift for someone else.
Any personalization you have configured for your store will only be relevant to your customer and not the friend or family member for which they are shopping. To help your customer find the gifts they are seeking, you might want to consider creating a gift-giving guide.
We've talked about gift-guides before and there are many ways to implement them – some companies choose to use Pinterest to create a gift guide they can easily promote across social media, or you may want to consider creating a gift-guide blog post. (Do you want a whole post on creating gift guides? Let us know on Twitter – @CustParadigm)
However….don't neglect the new trend of….
Self-Gifting
While the majority of shopping around the holiday season is for gifts for others, there is a huge increasing trend of self-gifting. New studies show that 30% of purchases over Thanksgiving and Black Friday are attributed to self-gifting.
More and more customers – particularly Millennials – have been treating themselves while doing their holiday shopping. Consider catering some of your holiday marketing to this "treat yourself" messaging to appeal to shoppers who might also want to pick up a little something for themselves.
Gift Givers (and Receivers!) Love Wish Lists
You've heard of making a list and checking it twice, and Santa isn't the only gift giver that appreciates the help of a wish list. You may want to consider implementing wish list features if you don't already have one.
Since customers are more likely to be shopping for others this time of year, it's not hard to see why customers would want this feature. Customers can create a wish list on your store and then share it with friends and family to show them what they might like this holiday season.
Wishlists take the guessing game out of gift giving and provides organization to the gift purchasing experience. Wishlists make gift giving that much easier and less stressful for your customers.
For example, Amazon offers wish lists that are not only easy to create but easy to share with anyone with a simple email:
Scarcity & Exclusivity
Getting that unique gift that nobody has yet is one of the holy grails of holiday gift giving. Limited inventory holiday products, sets, or bundles can be an effective way to let your customers feel like they are getting that one of a kind gift that nobody will have. Creating feelings of scarcity and exclusivity are also a great way to create a sense of urgency in your customers.
For example, cosmetics company LUSH offers exclusive holiday gift sets of their products. The sets are different every year, offer an overview of several LUSH products in one gift, and are wrapped in unique festive wrapping. There is a limited amount of the sets when they hit stores every year in October and stores often quickly run out.
Trust Factors
Trust is an important factor in eCommerce sales all year – you aren't going to spend your money with a business you don't trust. During the holidays, trust becomes even more important as this is a time of year where customers are often stressed, busy, and have deadlines. Nobody wants to order gifts online only to deal with fraud, receiving the wrong gift, or not receiving their gifts on time.
eCommerce merchants are tasked with making sure that holiday gifts arrive at their intended destination on time – make sure your holiday shipping deadlines are clearly posted so that customers know when gifts must be ordered by to be received on time. Also, be sure to include tracking numbers with your orders so that customers can follow their purchases while in transit and know their exact date of arrival. Want some tips on keeping up with holiday shipping demands – check out our guide!
Returns policies also play an important factor in trust and sales this time of year. When giving a gift, there is always a factor of uncertainty- will it fit? Does the recipient already have this item? Having a fair and flexible return policy during the holiday season can help ease customers minds when purchasing their gifts.
Pricing
Expectations around the holiday season and gift giving change how customers shop and how much money they are willing to spend. Spending money on gifts eases the pain of purchasing, as most people view buying gifts as a necessity at this time of year rather than a choice.
If a customer were buying a new coat for themselves, they would most likely be looking a coat that has the lowest price tag. However, if a customer were buying a coat as a gift their mentality may change. We typically want to be seen as giving gifts that are special, high quality, and that the recipient wouldn't normally buy on their own. This means the customer is often willing to spend more money on a gift to achieve these things.
With the mental barriers to spending lowered, this is a great time to make sure your up-sells, cross-sells and, related products are in place on your website. These options are proven to encourage customers to spend more and can help provide your customers with relevant product suggestions, upgrades, and add-ons.
Everyone Wants a Deal
Deals, discounts, and sales are everywhere around the holidays and everyone wants to make sure they are getting the best deal they can. If you are offering a deal this holiday season, make sure you've got your holiday marketing calendar all planned out for when deals are going live on your store.
If you are offering deals during this time of year make sure they are clearly advertised. Highlight sales on your social media profiles, on your store homepage, in your email marketing, on the product pages themselves, and more. Many shoppers will choose the store with the best deal on an item over than normal brand loyalty – so make sure if you have deals to offer that your customers know.
You might want to consider utilizing flash sales, or limited time sales, this will help play into your customer's sense of urgency to purchase from your store rather than trying to wait it out until a better deal comes along.
So Much to Do, And So Little Time to Do It
We all know how busy the holidays are, and how quickly they creep up on us. There are parties to attend, meals to plan, vacations to take and of course…gifts to buy. Your customers are much busier, more frantic and rushed at this time of year.
Fast site load time is important all year, and especially so at the holidays when people are in a rush and may have less time to browse. Make sure you have accounted for increased traffic and transactions around the holiday season to keep your site up and running quickly to prevent customers from bouncing from your store in favor of a speedier one.
Connect with your hosting provider ahead of time to discuss options for handling increased holiday traffic to your store. Want to make sure your Magento 2 store is optimized for speed? Check out our guide to built-in Magento 2 performance and speed features and work with your Certified Magento Development agency to ensure that your store is up to snuff this holiday season!
Closing Thoughts
Customer's mentality and needs change around the holidays and it is important to take these factors into account when putting together your holiday strategy.
The holidays are quickly approaching… Looking for more tips and tricks to help you have a smooth and profitable holiday season? Learn how to jumpstart start your holiday marketing, get started with holiday email marketing, be prepared for the increased shipping demand, and learn to create effective holiday social media campaigns.
Need help making sure your Magento eCommerce store is ready for the 2017 holiday season? Connect with Customer Paradigm's strategy team today via our contact form, our brand new live chat feature (just click that orange chat button in the right-hand corner of your screen!) or by phone at 303.473.4400 and start reaching your eCommerce goals.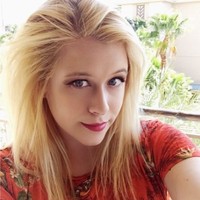 About Kelly Mason
Kelly is a Marketing Assistant at Customer Paradigm. She loves creating engaging and educational content and connecting with the community through social media. Outside of the office, she can be found eating her way through Colorado one brunch at a time and hiking in Rocky Mountain National Park.