It's the season to be selling, and with selling comes shipping. Businesses of all sizes often have trouble meeting the shipping demands of the busy holiday season. There are a lot of moving parts when it comes to holiday shipping – UPS alone, states that they are hiring 95,000 new employees to help meet the demand.
We've put together these 7 tips for holiday shipping for the 2017 holiday season – everything you need to know to stay on top and provide a smooth customer experience.
1. Know your Shipping Deadlines
And make sure your customers know them! Each shipping provider has a different set of deadlines to ship and receive packages by certain holidays. There is nothing worse than ordering a gift online and not receiving it in time. Letting your customers know the deadlines in which they need to order by in order to receive their gifts on time is a surefire way to prevent customer complaints.
Most of the major shipping companies put out individual schedules with key dates and deadlines every year. You can check out the calendars for FedEx, UPS, and USPS easily online.
2. Streamline your Process
During the downtime before the holidays hit – take a moment to streamline your processes before the rush comes. For example, if you have one item that you know customers typically order more often during the holidays, you may want to consider pre-packing some of these items so that all you have to do is stick a shipping label on the box and get the package on its way.
3. Include Marketing Messaging 
The holidays are a perfect time to include some additional marketing messaging in your shipments. You don't have to send anything expensive or fancy – for instance, you could include coupon for 25% off any purchase in January. This is a great way for your customers to feel like they are getting something valuable that they didn't expect from you, as well as foster repeat business for your company after the holidays.
You may also want to consider sending something that goes along with the product you are already shipping. For example if you sell cases of wine, you may want to include a corkscrew with your logo on it. Another idea would be if you sold handmade beauty products (such as soaps and perfumes), you could include a sample size vial of another perfume scent from your collection. In both of these situations, your customers will find these small gifts relevant to their purchase and this will make them feel special for receiving an unexpected gift with their order.
4. Ship Quickly
While it is always important to get your orders out in a timely fashion, this need is exaggerated around the holidays. Customers need to receive orders as quickly as possible in order to meet their gift giving deadlines while still having time to gift wrap their items. When orders are coming in this holiday season, don't sit around waiting days before you are able to ship out orders. Make sure orders are sent within the first day you receive them. If you are sending out a large number of orders at once, consider scheduling a package pickup from your shipping carrier.
5. Direct Shipping to Gift Recipients
Gift giving can be very time consuming for busy consumers. Many online shoppers now shop much later into the holiday season – using online shopping as a way to snag their last minutes items without having to leave the house. Not to mention the time it can take to receive the gift they ordered, gift-wrap it, and then get it to its intended recipient! By offering direct shipping (with gift wrapping!) to the gift recipient, you can save your busy customers time and money.
6. Hassle Free Returns
Return policies have a huge weight on sales all year. However, around the holidays there is often a huge spike in returns and exchanges of gifts. With customers under more stress than usual – this is a great time to make sure you have a simple, hassle free return policy. This simple thing can help you improve customer trust and satisfaction!
7. Package Tracking
Everyone knows the feeling of anxiously awaiting the arrival of a package. The email arrives saying your order has been shipped, but then you have no idea where your package is until it shows up at your door. During the holidays, this anxiety only increases for customers with wondering if packages are going to arrive on time. Ease your customer's fears by providing them with the tracking number from whatever shipping carrier you are using.
Final Thoughts
Shipping can make or break a business – particularly around the holidays when anxiety to get gifts on time is at an all-time high. These simple tips can help keep your holiday shipping flowing smoothly for the whole season.
Looking for more holiday tips and tricks? Check out these 8 tips to jump-start your holiday marketing, learn how to get started with holiday email campaigns and stay tuned for more holiday guides coming your way throughout the season!
Need help optimizing your eCommerce store for the holidays? Connect with us today to start reaching your eCommerce goals.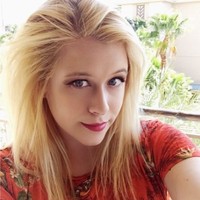 About Kelly Mason
Kelly is a Marketing Assistant at Customer Paradigm. She loves creating engaging and educational content and connecting with the community through social media. Outside of the office, she can be found eating her way through Colorado one brunch at a time and hiking in Rocky Mountain National Park.