Happy Holidays!
Not ready to hear that yet? Neither are most Magento eCommerce merchants. Which is why it's time to start thinking about your holiday game plan to get ahead of the rush.
In 2016 US retail eCommerce sales increased 17.8% and studies project another 15.8% climb for the upcoming 2017 holiday season.
"eCommerce sales expected to rise another 15.8% for the upcoming 2017 holiday season."
The holiday shopping season begins earlier than ever before – with many sales starting the weeks before Black Friday. Customers also shop online later into the season – ordering closer to gift giving deadlines thanks to the increasing availability of expedited shipping.
Let's get started on your 2017 holiday season planning – here are 8 simple tips to improve your holiday marketing this year.
1. Plan Early
Be sure to plan out your holiday marketing calendar. This marketing schedule should map out your goals and deliverables up to, and through the holiday season. Planning your schedule in advance will help you stay organized and build momentum around your store for the holidays.
Late summer usually signifies a lull in all retail, take this time to develop your holiday marketing schedule and plan any new features you want to implement.
Test out any new features you plan to implement and ensure that they function as intended, you don't want to run into any unexpected site-breaking bugs during a big sale day.
2. Prevent Traffic Jams
Every year we hear nightmare stories about (and from) merchants whose Magento sites are not prepared to handle the influx of holiday traffic. When everyone tries to go to the same page, on the same website, at the same time, you can quickly find yourself with a broken website.
Even huge, well-known, companies such as Newegg and Neiman Marcus have experienced outages on major shopping days in the past – this results in critical days leaving customers unable to access your site for hours at a time.
Here at Customer Paradigm, we work with clients every year to restore their website during holiday traffic peaks – however during these peak shopping times having your site down means losing out on valuable sales.
Get ahead of the holiday curve and plan with your hosting provider or development company to create a strategy that will keep your site up and running (and you making money!) during these peak holiday shopping days.
3. Make Sure You're Mobile
Optimized for mobile – that is!
If you've been running an eCommerce store for any amount of time now, then you know that mobile optimization is no longer optional. With Google rolling out its new mobile first indexing system – mobile optimization should be a priority for your store if you are not already there.
2016 was the first year that mobile traffic exceeded that of desktop traffic over the holiday shopping season.
It's safe to say that the majority of customers now browse and shop on their phones, so make sure your store is meeting your shoppers where they are.
4. Embrace Big Shopping Days
Days like Black Friday, Cyber Monday, and Small Business Saturday tend to be days that most eCommerce companies want to capitalize on – many customers will be looking for deals on these days.
These important 2017 shopping dates are fast approaching, so get them on your calendar!
Black Friday: November 24th, 2017
Cyber Monday: November 27th, 2017
Small Business Saturday: November 25th, 2017
Are there other days that are big for your business? Maybe the week right before Christmas has historically been a big week for you – take a look at your historical trends to see if days in years past have had a spike in sales that you should be anticipating.
5. Word on the Street
We know that customers take reviews seriously in their purchasing decisions. With 54% of customers more likely to visit a website after reading positive reviews, and 63% of customers more likely to purchase on a site that has reviews.
More often than ever before customers are relying on reading reviews on social networks such as Facebook, Twitter, Instagram, and Pinterest to help them make their purchasing decisions.
This holiday season be sure to keep track of what people are saying about your business and look for places where you can interact with these customers. Responding to questions, thanking people for reviews, and gracefully handling a negative review can go a long way to build trust in the eyes of your customers.
6. Holiday Deals
Customers love getting a deal and even more so around the holidays. The holidays are a time when customers are typically making a lot of purchases at the same time and spending more money than usual (or that they may feel comfortable with).
Deals, discounts, coupons, and specials offers are a staple of the holiday season. Creating a compelling offer could help drive traffic and sales to your store over your competitors.
Your promotion doesn't necessarily have to revolve around wildly low discounts to get customers to come to your store. Offers like free expedited shipping, gift wrapping, or creating a special holiday gift set that bundles several of your products together, are all appealing and cost-effective options.
7. Don't Forget About Shipping
People shop much later into the holiday season – with big companies like Amazon offering expedited shipping, customers expect and rely on shopping online closer to holidays while still getting their gifts in time.
Be aware of shipping dates and deadlines; keep your customers informed of important shipping deadlines to capitalize on those last-minute shoppers!
Hint! Both UPS and FedEx have released their 2017 holiday shipping deadlines, be sure to check them out!
8. Be a Resource
With so many stores pushing their advertising messages much harder during the holiday season, you have the opportunity to take a different approach. Make your company an integral part of your customers holiday season by delivering useful content.
While you should always be creating content that your viewers find relevant, useful, and engaging, this is an especially important time of year to ramp up your content. During the holiday season when customers are being slammed with more aggressive hard-sell tactics than usual, having a strong soft-sell content strategy can help to set you apart from your competitors.
For example, if you sell kitchen gear and accessories you could include a follow-along recipe on your store's blog for different types of holiday cookies and link to the products you used to help make that recipe in your store. You can then promote this blog post across your email marketing and social media. Your customers will be interested in the recipes you are providing while at the same time gaining knowledge about your products that they might be interested in buying in a friendly way.
How will you market your Magento eCommerce business this holiday season?
The holidays are a great time to implement new features such as deals and content that will help you attract additional customers. Stay tuned for more tips, tricks, and ideas on how to make this your most profitable holiday season yet!
Looking to optimize your Magento eCommerce store for the holidays but not sure where to get started? Customer Paradigm can help! Connect with us today and let us know how we can help you reach your holiday sales goals this year.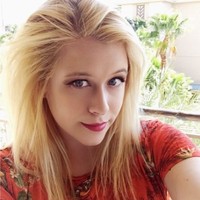 About Kelly Mason
Kelly is a Marketing Assistant at Customer Paradigm. She loves creating engaging and educational content and connecting with the community through social media. Outside of the office, she can be found eating her way through Colorado one brunch at a time and hiking in Rocky Mountain National Park.