Having a clearly stated return policy builds confidence and trust in your customers. Even if a customer isn't happy with a purchase they have made from your store, there is still an opportunity for them to be satisfied with the customer service you provide. Handling returns properly can ensure customers continue shopping with your business in the future. When you are building a brand it is key to make sure you leave a good impression with your customers – so how do you craft the perfect return policy?
Return policies run a huge spectrum of rigidity and variables. Large stores like Amazon, Zappos, and Nordstrom will let you return almost anything at any time. While smaller e-commerce stores tend to have a stricter set of guidelines for what can be returned. You, as an independently owned e-commerce business, have the choice on what to include in your policy and how rigidly you want to enforce it. While you may not be able to compete with huge companies like Amazon and Zappos, you can set yourself apart from your direct competitors by handling your returns like a pro.
A well thought out return policy essentially acts like a vote of confidence in your product. A comprehensive returns policy will help you to reduce the time and money you spend dealing with returns, minimize the number of overall returns you have, build trust with your customers, and increase your conversion rates.
General Tips
66% of shopper's check an online stores return policy before making a purchase, which means that this element is important to well over half of your customers. Further studies show that over half of online shoppers are unhappy with the returns processes they've used. So how do you craft a solid and smooth return process?
Here are few general tips to keep in mind when crafting your return policy:
Keep it Simple: Keep your language simple and easy to understand. Talk in plain language and refrain from using legal jargon that your customers cannot understand. Using wording that everyone can understand leaves less room for interpretation and makes the return policy easier for you to enforce.
Length of Return Period: Purchasing online comes with more risk than buying in a traditional brick and mortar store since you can't physically experience the product before purchasing it. The length of your return period can influence your conversion rate as many customers equate a longer return period with peace of mind. The length of your returns also shows confidence in your product, you believe in what you are selling so much that you are willing to give customers X amount of days to make a decision. Customers are much more likely to buy from the store that offers a 60-day return policy rather than the store that only offers a 14-day return policy. Around the holidays, or anytime your business sees increase gift sales you may want to consider extending this length as a special promotion.
Easy to Find: Make your policies easy to locate on your website. Include your returns policy in multiple locations so that you can be sure all customers have seen it. You should have a FAQ/Policies page that is easy to navigate to from your main navigation menu. You should also include the policy or a link to the policy on your checkout pages and product pages. The footer section of your store is another common place to link to your return policy. Including your returns policy in near conversion points, such as on product pages and cart checkout pages can help you increase your conversion rates when you show off your flexible returns policy at the time and place in which people are thinking about making a purchase. For example, on your product page near your "Add to Cart" button you may want to include the text "60 Days Free Returns" and link to your longer policies page.
You could also include a copy of your returns policy in your trigger emails. This way you are providing your customers with easy to locate instructions on how to make a return if they are unhappy with their purchase. Advocating for your customers is one of the strongest ways to develop trust and long-term brand loyalty.
Promote Your Policy: Not only should your return policy be easy to find, but you can use it as a marketing point. For example, when the holiday season comes around, and you have a better return policy than your competitors, let your customers know! Customers are often nervous when purchasing gifts around the holidays, and knowing that they or their loved ones can return or exchange a gift easily can help ease the fears they have about ordering the gift online.
Returns Requests: How do you actually want to handle facilitating returns? You need to have some way for your customers to contact you to initiate the returns process and it needs to be clear to the customer how to do so. Common contact methods include live chat, email, phone call and support tickets.
What to Include
What things should you consider including in your returns policy? Every policy is going to be different depending on your store and how flexible you can afford to be. However, there are few items that every good returns policy should outline, including:
Condition: What is the expected condition of the item being returned? Identify your policy on if items can be used/worn or if they must be unused/unworn and in original packaging. Specify what your policy is for broken items. Be clear about if you will accept broken/defective items and under which situation the item was broken – if the item arrived broken/defective or if the customer broke the item.
Refund or Credit: Will you provide a full refund to the payment method originally used, or provide store credit? This is very important to state up front. There should be no confusion about what is happening with your customer's money during a return.
Time Frame: Include the timeframe for how long returns are accepted. For example, do your customers have 30, 60, or 90 days to send in returns or exchanges? Specify if the return process must be started by the deadline, or if the items must be received back to your store by the deadline. You should also be transparent about how long it will take to return funds if you opt to return payments. Studies show that most customers expect refunds to be processed within 1 week, but only 1 in 5 retailers processes refunds this quickly. So be sure to be up front about how long the process takes.
Fees: Are there any fees associated with the return process? For example, will you cover the cost of return shipping by providing a label or is the customer responsible for any return shipping fees?
Items that can be returned: Be clear about what items can be returned. For example, you might state that Sale items are final sale only. Or Swimwear and Intimate apparel are final sale and cannot be returned. Be sure to state this in your policy and on the product pages of products that are final sale. This can alleviate unhappy customers who make a purchase they think is returnable and then later find out is not.
Closing Thoughts
When building your brand it is important to think of every aspect that contributes to the overall picture customers take away, especially online where interaction is often limited. Creating your returns policy can seem like a small part in the overall creation of your store. However, the way in which you craft your return policy and clearly stating those policies up front can go a long way with building trust with your customers and increasing your conversion rates. Customer Paradigm are experts in optimizing the factors on your Magento e-commerce site that will help you increase your conversion rates – connect with us today and let us help you reach your goals.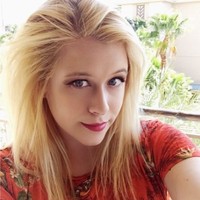 About Kelly Mason
Kelly is a Marketing Assistant at Customer Paradigm. She loves creating engaging and educational content and connecting with the community through social media. Outside of the office, she can be found eating her way through Colorado one brunch at a time and hiking in Rocky Mountain National Park.