Everyone knows the holidays always come quicker than you expect. This is especially true in the eCommerce world where merchants should be planning out their holiday calendars well ahead of time to fully capitalize on all of the money-making potential of the season.
While your holiday marketing strategy should encompass many outlets – a key component in holiday marketing is email. Email marketing is nothing new – studies show that email-driven revenue doubled for both Black Friday and Cyber Monday in 2015. Proving that email still reigns supreme in holiday marketing efforts.
In this article we will cover:
The Impact of Effective Holiday Email Marketing
Tips for Effective and Engaging Holiday Emails
Ideas for Your Holiday Emails
Impact of Email Marketing
Email is used worldwide; studies show that by 2020 over 3 billion people will be using email – over HALF the world's population. If you are doing business in the developed world, your customers are using email. Marketing is all about meeting your customers where they are – and if they are all on email then you should be too.
Effective holiday email marketing campaigns can be a huge source of revenue for your business – email's return on investment can be MASSIVE. Studies show that for every $1 you spend on email marketing you can expect to get $38 back in return.
Not only does email bring in sales, and have a great return on investment – but nearly 80% of professionals agree that email marketing drives customer retention. Meaning you'll keep those hard-earned holiday customers all year 'round.
Consumers want to hear from you – email is a primary channel to connect directly with your customers. While there is a fine line of sending too many emails – studies show that 61% of customers ENJOY receiving promotional emails.
"Studies show that 61% of customers ENJOY recieving promotional emails."
We could go on and on, but it's undeniable that email marketing is an effective holiday marketing channel. So how do you get started with your 2017 holiday emails?
Tips for Effective & Engaging Holiday Emails
It can be tricky to put together an email campaign that not only drives customer engagement, but also sales. To reach these goals, there are a few tricks you can implement in your holiday email marketing this year…
1. Holiday Email Subject Lines
Power words or phrases – phrases such as "hot-deal", "promotion", "limited time offer", "last minute", "exclusive", "order now" and more are all powerful words that instill a sense of urgency in your customers to take action quickly.
Posing a question – a question is automatically engaging. For example, if you used the question "Looking for Last Minute Gifts?" in your subject line, any of your customers strapped for time who still need to buy gifts are going to respond by opening that email.
Emojis – Studies show that 56% of brands who have started using emojis in their subject lines have seen a higher, more unique open rate. A holiday-themed emoji, like a snowflake or a snowman, could be just the thing that helps to set your emails apart in a customer's inbox.
Make your offer known – customers get a ton of emails on a daily basis, and even more so around the holidays. If you are running a deal or promotion, let them know. Everyone loves a good deal., featuring your offer boldly in your subject line is an easy way to capture customers.
2. Trigger Emails
You should be sending trigger emails all year – triggered emails have a 152% higher click-through rate than any other type of email. The holidays are an especially important time to send key triggered emails.
You may want to consider increasing how quickly your abandoned cart emails are sent to the customer after they abandon, and increase the frequency of abandoned cart reminder emails. Many of the key holiday shopping days involve sales, and sending abandon cart emails quickly can entice your customers to come back and participate in your sale.
"Consider increasing how quickly and frequently you send abandoned cart emails during the holidays."
You may also want to consider dressing up your triggered emails around the holidays. Creating a special holiday-themed header, or other visual elements throughout your email can help provide customers with reminders that the clock is ticking on holiday gifts.
3. Mobile Optimized Emails
With the introduction of mobile devices, the amount of people checking email on their phones and tablets has skyrocketed over the years. We go on and on about the importance of mobile optimization for your eCommerce site, and the same holds true for your emails. 34% of subscribers ONLY use mobile devices to read their emails. Further studies show that one in five customers made a purchase after opening a retailer's email on their phone.
If you aren't taking the time to make sure your email is optimized for mobile devices, you could be missing out on reaching over 1/3 of your customer base.

"Make sure emails are mobile optimized to reach the most amount of customers."
There are many tools online to check how your email will look on various platforms – many of which are often integrated right into the major email marketing platforms. One of the most popular tools currently available is Litmus, which allows you to check your email on nearly every browser, email client, and mobile platform currently available.
Make sure your emails are optimized this holiday season to successfully reach the maximum number of customers.
4. Personalized Emails
There are plenty of opportunities to personalize emails to your customers. From having the subject line addressed to them, to sending personalized recommendations for further holiday shopping based on their shopping and browsing history. Emails that are personalized are 26% more likely to be opened. A personalized email with shopping recommendations might be just what your customer needs to find their last minute gifts.
5. Holiday Themed Welcome Emails
The holidays typically bring about a spike in new customers. Make sure they are getting a warm welcome from you with specially themed holiday welcome emails. When someone creates an account or joins your email list make sure they are getting a triggered welcome email – many brands take up to a week to send welcome emails, however during the holiday season it is important to send these emails at a quicker rate to capture your new holiday customers and start building a relationship with them.
6. Holiday Themed Polls
Sending out polls through your email marketing is not only an effective engagement tactic but also a clever way for you to collect vital information about your customers.
Polls bring an aspect of gamification to your emails – everyone loves talking about themselves and polls provide a simple activity to do that. Live polls that collect and display information in real time are a great way to get information about your target audience. With this in mind, you could send out an email with a poll for the holidays asking, "What is the most difficult age to shop for?" or "Who is the most difficult family member to shop for?" – then follow up with a personalized email of recommendations based on the answer.
Ideas for Holiday Email Content – Sales & Beyond
Now you know you should be creating holiday email marketing campaigns, and you've got all the tips to make them effective – but what should you actually include as content in your emails?
1. Sales, Deals, Promotions
Sales, deals, and promotions is a no-brainer around the holidays. If you are running a sale – let your customers know! Many customers are driven to shop online on days like Black Friday and Cyber Monday because of the awesome sales that many brands advertise.
In addition to making sure your customers are well aware of your big sale days ahead of time – you might also want to send deals for "last minute offers" to capitalize on the many customers who wait until the last second to do their shopping.
2. Free Shipping
If you don't always have free shipping options, the holidays can be a perfect time to implement this change. Let your customers know that this holiday season, the shipping is on you. Customers who have been with your brand a long time will be more inclined to come back and spend more money knowing they don't have to worry about the shipping costs, and new customers will start to build a positive image of your company for giving them this break.
3. Gift Cards
Gift cards are an increasingly popular gift – they are one size fits all and can be delivered via email in seconds. For the large majority of people who don't know what gift to get for their 17-year-old cousin – gift cards are a safe and easy bet.
While gift card emails should be sent throughout the holiday season, as they make great add-ons to other purchases, gift card emails are particularly effective after shipping cut-off dates. This lets customers know that even though they have missed the shipping date for products, they can still get a gift from your store.
4. Provide Useful Content
We've talked about the importance of creating content around the holidays that your customers find useful – rather than simply just using hard sell tactics. Your email list is a great place to send out this content!
For example, if you are a merchant that sells outdoor gear, and you've just finished an amazing blog article on all of the different types of wool hiking socks and their best uses – send this content out to your email list. Not only are you providing information that is useful to your customers, but that pair of socks may just be the last stocking stuffer they have been searching for.
5. Back in Stock
It's not uncommon for businesses to run out of certain products during the holidays, especially if you are running sales throughout this time. Let your customers know when these popular products are back in stock throughout the season. This gives the customers who missed out on buying the product a notification that they are available again, and may also alert other customers who didn't know about a certain product to its existence – and not only that it exists but it's popular enough to sell out and they should act fast!
Closing Thoughts
Holiday email marketing campaigns are a no-brainer. They are one of the most effective marketing tools to engage your customer base this holiday season. While no holiday email is going to be exactly the same – these are some easy to implement tips and ideas to help you optimize your emails this holiday season.
Want more holiday tricks for your eCommerce business? Check out our 8 simple holiday marketing tips and stay tuned for more guides as the season progresses!
Need help optimizing your eCommerce store, SEO, emails and more for the upcoming holiday season? Connect with us today and let us help you reach your eCommerce goals!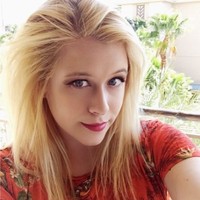 About Kelly Mason
Kelly is a Marketing Assistant at Customer Paradigm. She loves creating engaging and educational content and connecting with the community through social media. Outside of the office, she can be found eating her way through Colorado one brunch at a time and hiking in Rocky Mountain National Park.