Knowing the in's and out's of hosting your Magento 2 store can be tricky, there are a lot of things to consider. We regularly get questions from our clients about what their hosting provider does and does not do, such as this often asked question:
"Can you explain why updating Magento is something that we [the merchant] are responsible for and why the host doesn't keep it constantly updated?"
So why exactly is the Magento store owner responsible for updating their Magento platform with current versions and security patches rather than their hosting provider?
There's a couple of reasons that the merchant is responsible for the updates to their own Magento store, but first, it's important to know exactly what hosting is and isn't and what your Magento hosting options are.
In this article we will cover:
What is Hosting?
Magento Hosting Options
Why Hosting Providers Do Not Update
How to Choose a Hosting Provider
What is Hosting?
A host stores your website on a server so that your website can be accessed over the Internet. A hosting provider is a company that provides these services.
When a customer wants to view your Magento store, they will type your URL into their web browser and their computer will connect to your server (where your website is hosted) and then be able to connect to your store. Simply – you need a hosting provider for your Magento store to work and be visible to your customers.
What are your Hosting Options?
Self- Managed Hosting – With self-managed hosting you are responsible for running the server yourself. Things you will be responsible for include: configuring the server to be optimized for Magento, server security and security updates, updating the server operating system, and more. This option requires you to have the time and knowledge to manage your own server.
Managed Hosting – Managed hosting providers will take care of server maintenance for you. They will complete updates to the operating system of the server and maintain server security. Typically, managed hosting providers also provide 24/7 support.
Magento stores often have different needs than normal websites. A good option when looking for managed hosting options is to look at hosting providers who are a Magento Solutions Partner. These hosting providers have met requirements from Magento and are well versed in the hosting needs of a Magento store.
A Magento managed hosting provider will include things such as: configuring the server to be optimized for Magento, security needs specific to Magento, 24/7 monitoring and support, applying server operating system updates, and more.
Magento Commerce Options – If you are just getting started with Magento 2 and your business has higher capacity needs, or you are looking to migrate an existing Magento 1 Enterprise site to Magento 2, then you might want to check out the Magento Commerce offerings.
Both price tiers of Magento Commerce come with the Magento Commerce Cloud – a cloud hosting solution designed to support fully customized Magento stores. The cloud hosting also includes 24/7 technical support, a high-speed CDN, and performance management tools.
Simply put – with Magento Commerce, Magento is responsible for hosting your site and all of the optimization and infrastructure that comes along with that. Learn more about Magento Commerce.
Ok …But Why Doesn't My Hosting Provider Do Magento Updates For Me?
Now you may still be asking – why won't your hosting provider push Magento updates, patches, or upgrades for you?
There are a few factors that play into why a hosting provider, (even a managed hosting provider that specializes in Magento), does not make updates, upgrades, or patches to your website.
First and foremost, this is simply not what a hosting provider does. In the case of self-managed hosting, you are simply paying your hosting provider for the physical server that your site is hosted on. In the case of managed hosting, you are paying for the server your site is hosted on as well as having that company manage issues related server only, not anything to do with the websites on the server.
Second, Magento is an open-source platform. Every user of Magento is free to make the decision to upgrade or not, to apply patches or not, and to add elements to the core code of their store. The open source factor of Magento means that you are free to do whatever you want with the Magento source code. You could be running a Magento store on Magento 1.4 that has never had a security patch applied, with several core overrides.
Because of this, every Magento site is unique. Every Magento site has different customizations, is set up differently, running a different version, may have different security patches applied, will be running different extensions (with possibly with outdated versions) and more.

"Due to Magento being an open-source software, every Magento store is unique."
Due to the open source nature of Magento, there simply is no way to issue blanket updates out to the user base.
Upgrades, updates, and patches need to be carefully applied with the customizations of your store in mind – if a hosting company were to automatically push updates there is no telling which features of your site may break or be overridden.
It is much safer for the merchant to work with a Certified Magento Development company to account for the unique needs of your Magento store before pushing these changes to your website.
Here at Customer Paradigm when applying updates we pull your site into a development environment to safely test the changes and how they will affect your Magento store and make sure everything is working correctly before putting them on your live site.
So Then, How Do I Choose a Hosting Provider?
There are many hosting providers out there, with varying levels of support and price points – when you are looking at the hosting provider that is right for you there are a few things that you will want to take into account.
First – what are your store's performance requirements? How much traffic does your site have? How many orders do you process at the same time? How many products do you have? Once you know these answers, there are three metric areas you will typically look at when considering your hosting provider:
Processing Capacity – this is the speed of the processor and how many actions it can carry out at once.
Bandwidth – is the amount of data transfer within a month that you require.
Disk Space – is the amount of space you will need to store the files that comprise your store.
Second – you need to consider server type. You need to choose between a dedicated server, shared server, or a cloud server.
Shared Server: On a shared server you will be sharing the server with other website owners – meaning you are sharing the physical server as well as the resources on that server. Typically this option is more cost affordable.
Dedicated Server: On a dedicated server you have the entire server to yourself. A dedicated server will have faster performance since you will have all of the server resources to yourself. This type of server is good for stores that have larger amounts of products, traffic, and security needs. A dedicated server will afford your website more resources and you will be able to better maintain your website speed and performance. This option typically comes at a higher price point.
Cloud Server: A cloud server is a virtual server rather than a physical server like the other two options. You will have control of the server via a web-based interface; therefore you will have a lot of control and flexibility with this option. Cloud servers also offer more scalability since a cloud server is a massive network of servers rather than one single server, it can more easily handle changing loads.
Third – consider the level of support you will need from your hosting provider. As we discussed in the hosting types above, you will need to decide if your business needs the benefits provided by managed hosting or Magento Commerce or if you are able to manage your hosting yourself.
Fourth – look at the features provided by different hosting providers – each hosting provider will have different sets of features at different price points. Features could include support hours (are they available 24/7?), providing backups to your system, scalability, server security, SSL encryption, firewalls, PCI compliance, and more. Determine which features are necessary to your store before choosing a provider.
Recap
Hosting can be a tricky subject – with all of the various options and companies out there for you to choose from. However, choosing the right hosting provider and setup is key for Magento store owners, your hosting setup directly affects the performance and speed of your store.
It is also important to understand what a hosting provider does, and does not do – and to make sure you have a Certified Magento Development company to help you apply updates, upgrades, and patches in a safe and secure way that doesn't negatively affect the operation of your store. Want to talk about upgrading, updating or applying patches to your store? Connect with Customer Paradigm today and speak with a Certified Magento expert about your eCommerce needs.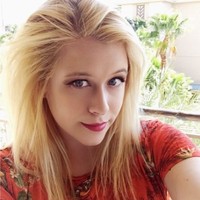 About Kelly Mason
Kelly is a Marketing Assistant at Customer Paradigm. She loves creating engaging and educational content and connecting with the community through social media. Outside of the office, she can be found eating her way through Colorado one brunch at a time and hiking in Rocky Mountain National Park.