When it comes to what system to set up your eCommerce site on, there are a number of options to choose from. Initially, the system you built your store with may have worked for your business. However, there will come a time when you will want to re-evaluate what platform you're using and if it's time for a change.
You may be considering migrating to Magento 2 for a number of reasons. You may be running into limitations with the flexibility and features of your current platform, or you might want to migration from Magento 1 to Magento 2. Magento 2 comes with a robust suite of features and has a very active development community.
Once you have decided that Magento 2 is right for your business, here are the factors to consider for your migration.
Can I Do It Myself? Or Should I Hire a Magento Development Partner?
A Magento development company will be able to not only handle the intricacies and specifics around the actual migration of your site to Magento 2, but they'll also be able to educate you on the Magento 2 system and help you create a detailed plan of action to accomplish your goals.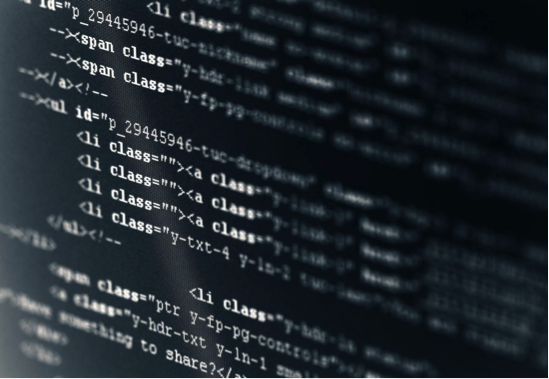 The data migration itself can be a very involved, lengthy process to ensure that all important order data, customer information, customizations, and extensions are accounted for on your new Magento 2 system. Having a team of trained Magento experts working with you during this process will ensure that the migration is done properly and efficiently.
Key Factors to Consider During a Migration to Magento 2
There are a number of additional items to factor in and be aware of for your migration to Magento 2 including:
Magento Edition
The Magento platform offers two versions to choose from, an open source edition (which is free), and the commerce edition which is a premium paid version with two different monthly payment tiers. Magento Commerce offers additional enterprise-level features right out of the box, along with more flexibility for customizations.
Magento Commerce and Magento Open Source offer different features (check out our infographic!), one solution may be a better fit for your business than the other. It is important to research or work with your Magento development company to fully understand what each platform offers.
Hosting Solutions
While there are a number of hosting providers that offer hosting solutions for websites (along with a number of additional services and perks) choosing a hosting company that specializes in Magento is a beneficial route to take. Another item to consider when choosing a hosting plan is the price. Certain companies – such as GoDaddy – may be more affordable, but may not be the best fit for a larger eCommerce website.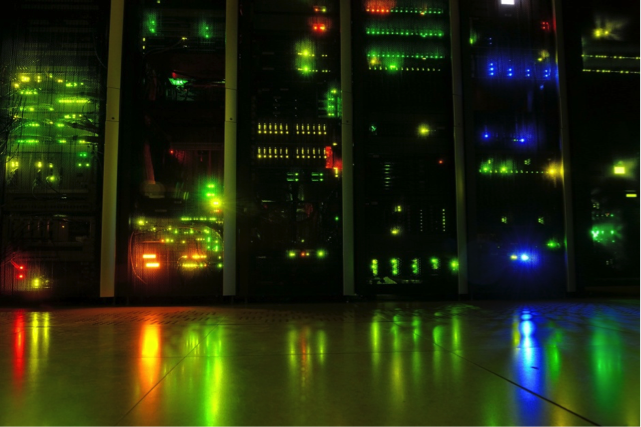 Here at Customer Paradigm, we love working with Nexcess to host our clients Magento websites, as they specialize in creating hosting environments that work with the platform. Ensuring that you have a server setup that can handle the size and speed that your Magento eCommerce website requires is a crucial element to keeping your online business successful. There are a number of different server options you can choose, including shared servers and dedicated servers. Want to learn more about choosing the right hosting provider for your Magento store? Check out our guide!
Design and Theme
Depending on your current site's design setup, you may need to work with your development company to install a new theme on your Magento site for the design and overall layout. They will be able to utilize some of your current media assets on the new site to either match your current design or create a new look and style.
Backup Data
Working with your development company, create a plan for how they can back up and preserve your current site and all of its content. You will also want to create a plan for creating regular backups of your new Magento 2 site. This should be stored in a safe place should you need access to it.
DNS Change
When your new Magento 2 site is ready to become your live site, you'll need to work with your development company to change the DNS records so they point to your new site (instead of pointing to your current site) – this means that when customers go to your domain, they'll see your Magento 2 site.
SEO Data
Ranking high in the organic search results is crucial for eCommerce sales. Work with your development company to develop an SEO plan. Make sure that URL's on your current site are created on your new Magento 2 site. This means that if a customer clicks on a specific URL for your site, they'll be taken to that same page on your new site after the migration to Magento 2 is completed. This will help keep your SEO rankings intact after the migration to Magento 2 is completed.
Learning How the Magento 2 Platform Works
Switching from your current eCommerce website to the Magento 2 platform means you'll need to take the time to understand not only the Magento 2 backend (your admin panel), but also how it will work for your customers on the front end.
Having a demo or development site to test and learn on before your new Magento 2 website is launched will help you understand how the system works, and how you can best utilize it for your business and your customers. If you are working with a Magento development company for your site migration, ask if they have a demo version of your site for you to familiarize yourself with. Be sure to also inquire if they offer Magento training to gain a comprehensive understanding of the system.
Extensions and Additional Features
The Magento 2 platform offers a wide variety of extensions that can be purchased and installed to enhance your website's performance and provide extra functionality. It's important to note what type of add-ons or additional functionality you have implemented on your current eCommerce site, so that you can research or work with your web development company to determine the best Magento 2 extensions or find custom development solutions that can replicate this functionality.
Additionally, there may be custom functionality on your current site that will need to be developed for your new Magento 2 site. Magento development companies can help you plan out how this custom functionality will work on your site and how it will be built.
Ongoing Maintenance and Site Security
Another factor to think about when planning your site migration to Magento 2 is your long-term plan. How will you handle maintenance and updates for your Magento site? What kinds of upgrades and security patches are released to protect your site from vulnerabilities?
Working with a Magento development company will ensure that you are kept up to speed with the newest versions of Magento that are released, along with security patches to fix bugs and vulnerabilities.
Closing Thoughts
You have a number of options when it comes time to move your site to a system with more features, customization, and flexibility to enhance and improve your online business. Migrating your current site to the Magento 2 platform is a great way to expand the possibilities of what you can do with your eCommerce business.
Want to get started on your Magento2 migration? We're here to help! Connect with a member of our strategy team today to start reaching your eCommerce goals.