Magento 2 Has Begun to Stabilize & Expand Features
Migration to Magento 2 is not an "if" but a "when".
The question on many Magento merchants minds after the release of the Magento 2.2 update and of and the looming end of life to Magento 1 support is "When should I move to Magento 2?"


Magento 2 migration is not a question of "if" but "when".
Given the unique features and customizations of many Magento 1 sites along with the individual business requirements backing those sites the right time to migrate to Magento 2 is going to be different for each merchant. Here are some factors based on our experience to keep in mind when thinking about your migration to Magento 2.
What's on Your Horizon?
What other projects do you have planned in the next 6 months?
We ask all merchants this question because a migration to Magento 2 can be a lengthy process in order to move over all of the functionality of your Magento 1 site. From a business perspective knowing the potential timeframe can be beneficial for planning the allotment of resources, marketing campaigns, new feature builds, etc.
"When considering Magento 2 migration, think about what your company has on the horizon for the next 6 months."
If the answer to this question is that you have major redesign plans that you want to be implemented soon, for example, you are planning on doing a full responsive redesign, adding an abandoned cart extension, and want to integrate with a new dropshipper. In this case, it may make the most sense to move forward with a Magento 2 build now and implement these new pieces during the buildout so that you don't waste time and money adding new features to your Magento 1 site that will have to be rebuilt for Magento 2 eventually.
On the flip side, if your business has any time sensitive new feature builds or marketing campaigns coming in the near future you will likely want to wait to migrate to Magento 2. What we have seen over the years is many merchants typically plan to launch new features or campaigns for the holidays. We also have seen many merchants just starting the Magento 2 conversion in September or October with the goal of being launched by the holidays – not realizing the amount of time a Magento 2 migration can take. A good rule of thumb is that any inflexible time-sensitive builds or campaigns should be handled on the existing Magento 1 site, and refactored on Magento 2 at a later date.
It is standard for Magento 2 migrations to take between 4-6 months. Knowing what your business needs are and when they fall over the next 6-12 months plays a vital role in making the decision of when to migrate to Magento 2.
"It is standard for Magento 2 migrations to take 4-6 months."
Evaluate What You Have and What You Want
What functionality does your Magento 1 store have? What features do you want to use on your Magento 2 store?
A key factor in making the decision to migrate to Magento 2 is whether the functionality on your current Magento 1 site (as along with any additional functionality you are wanting to add) exist in a stable form on Magento 2.
Many standard features that are popular with on Magento 1 have already been tried and tested on Magento 2.
In some cases, these features (which are often implemented using extensions) have proven to be dependable, in other cases, they clearly need more work before merchants feel comfortable exposing their customers to the functionality.
We recommend doing some preliminary research when considering your migration to Magento 2 to verify that all of your Magento 1 extensions and custom modules exist in some form on Magento 2. If any major required pieces of functionality do not exist yet on Magento 2 you may want to wait to migrate until a solution emerges, or understand that building custom functionality can take a large number of hours and make a plan with your development company to build in these customizations.
Many extension companies make it easy to identify whether they have Magento 2 equivalents for all of their modules, and if they don't they often give an expected timeline for the new extensions. If you want to learn more about how to select Magento 2 extensions be sure to check out our guide!
Along these same lines, if you are considering moving to Magento 2, it is important that you have a full and clear understanding of all of the custom functional pieces on your Magento 1 site. We recommend keeping a running list of all of your site's features to make mapping out the migration as straightforward as possible.
The pitfall merchants often face is that the individual(s) in charge of managing the Magento 1 site changed over the course of several years, and by the time a Magento 2 migration comes into the conversation the new managers of the site aren't aware of some custom pieces of functionality that were implemented before their time. You don't want to be put in a position where you have just launched a brand new Magento 2 site and come to the realization that you are missing a feature that is vital for your business's day-to-day operations. Make sure before you decide WHEN to migrate that you know exactly WHAT you need to migrate.
What is Your Goal with Migration?
Want to learn more about the Magento 1 end of life date?

On the other side, if the goal of migration is to add new functionality or implement a responsive redesign and you have a timeline that permits, migrating to Magento 2 now could be the perfect move to implement these changes.

So… When Should You Migrate?

There are key factors to consider for a Magento 2 migration.
While there are many moving pieces for every store owner, and no two store owners will have exactly the same answer to this question, hopefully some of the recommendations in this guide will help to inform you on how to make the decision on when to migrate to Magento 2.
The primary factors to take into consideration are:
Timeline: Do you have a scheduled minimum 4-6 month period where you can hold off on making any major adjustments to your Magento 1 site? What other things does your business have planned during these months?
Urgency: Do you have an urgent need for your migration? Can you take a few months so that you can set in place a structured plan for the migration execution with your development company?
Goal: What is your goal for the migration? What are you hoping to achieve? Does Magento 2 have all the functionality you need? Are you looking to start implementing some of the new features on the Magento 2 platform? Are you looking to migrate for security reasons?
The decision to Migrate from Magento 1 to Magento 2, while inevitable, is not an easy one.
Need help planning your Magento 2 migration? Connect with one of Customer Paradigm's strategists today so that we can help evaluate your individual situation and make a professional recommendation on when to make the move!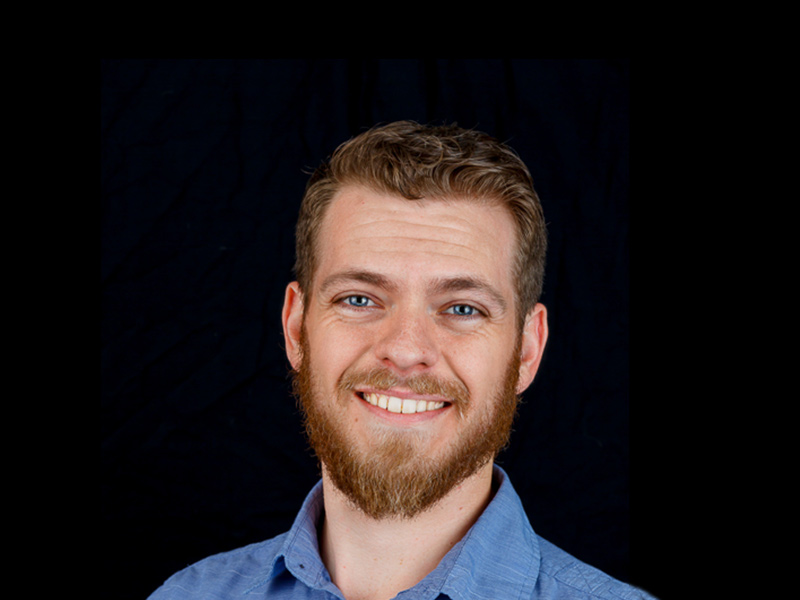 About Jared Sheilds
Jared is a Senior Project Manager at Customer Paradigm. He is focused on every aspect of providing the most customer-centric experience possible and loves helping his clients get the most of the e-commerce experience. Outside of the office, Jared can be found throwing around a frisbee or on one of Colorados many hiking trails.
LinkedIn