February feels like it came and went in the blink of an eye – and if you've been as busy as we have, you might need a minute to catch up on everything that happened this month.
A lot of news has come out of the Magento-sphere, including new security updates. Magento released Critical Security Updates for Magento 1.x & Magento 2.x & SUPEE-10570 Patch on February 27th – if you need help getting your store up to date, be sure to connect with a member of our strategy team, don't leave your store open to security vulnerabilities.
Here's what else you need to know from February 2018…
Magento
eCommerce
Google Kills eCommerce Integrations – Google announces the end of the direct integration between Google Shopping and the Magento, BigCommerce, and PrestaShop platforms as of March 2018.
How Mobile is Reshaping the B2B Landscape – Digital is changing the way brands build relationships with customers – many customers do not expect to interact with a salesperson until it's time to close the deal.
Digital Marketing & More
That's all for February. Tune in next month for your roundup of all things Magento, eCommerce, digital marketing (and more!). Want more news in the meantime? Follow us on Twitter, Facebook, and LinkedIn to keep up.
Want to get started with your next eCommerce development project or digital marketing services? Connect with a member of our strategy team today to start reaching your eCommerce goals.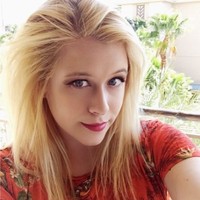 About Kelly Mason
Kelly is a Marketing Assistant at Customer Paradigm. She loves creating engaging and educational content and connecting with the community through social media. Outside of the office, she can be found eating her way through Colorado one brunch at a time and hiking in Rocky Mountain National Park.