For every eCommerce business, abandoned carts are an inevitable situation. Studies show that 69% of shopping carts are abandoned – one in four shoppers will abandon their cart. That's a lot of lost profits.
How do we combat the problem of abandoned carts? Abandoned cart (or cart recovery) emails are one tool you can use to bring customers back to your store to complete their purchase.

"Triggered abandoned cart emails are one of the most effective tools to combat cart abandonment."
In this article, we learn about abandoned cart emails and explore some tips for creating the most effective abandoned cart emails and abandoned cart emails for your Magento eCommerce store.
What is an Abandoned Cart Email?
An abandoned cart email is an email that is triggered to send to a customer when they add items to the cart on your store and they don't complete their purchase.
If you have ever added items to an online cart and then left the page before buying the items in your cart, chances are you've received an abandoned cart email.
Abandoned cart emails are one of the most effective tools in combatting abandoned carts. Customers may not have intended to abandon their cart – they may have been distracted and left the page, lost internet connection, wanted to do more research on the product or any number of other circumstances.
A gentle reminder can be just the thing to bring these customers back to complete their purchase. Studies show that 51% of customers feel that abandoned cart reminders are helpful.
So how do you create an effective and engaging abandoned cart email that converts?
Let's look at some tips…
Tips for Effective Abandoned Cart Emails
Timing and Frequency:
Abandoned cart emails are a perfect chance to interact with your customers and recover lost sales. GoDaddy suggests that abandoned cart emails should be sent within 15 minutes to one hour of a customer abandoning their cart because the chances of closing the sale are 3x higher in this window than after an hour has passed.
There are differing opinions on how many and how frequently customers should receive abandoned cart emails. Again, GoDaddy suggests that three emails be sent, the first within an hour, the second after 24 hours, and the third after 5-7 days. While others suggest that customers should not receive more than one email within 60 days. You will need to find the increments and frequency that makes sense for your customer base.
Subject Lines:
While we aren't supposed to judge a book by its cover, the truth is that we often do. This is especially true when it comes to our email inboxes – most of us are getting dozens, if not hundreds of emails in a day, many of which are from businesses. We have to be discerning when reading emails – nobody wants to waste their time on spam or emails from businesses they aren't interested in. Creating an engaging headline that grabs your customers is key to success with abandoned cart emails.
The tone of your abandoned cart email is going to be dependent on your business. Some tips for writing successful subject lines include:
Ask a question: Use your subject line to ask a question to elicit a response from your customer. For example: "Did You Forget Something Customer Name?" or "Was There a Problem Checking Out?"
Provide a deal: A deal can be an effective way to entice a customer back to your store, particularly if you are on the second or third abandoned cart email. Putting your offer right in the subject line can be an effective attention-grabbing technique. For example: "Get 10% Off When You Complete Your Order Today" or "Your Order Qualifies for Free Shipping – Complete Your Purchase Today"
Use a call to action: A call to action is exactly what it sounds like, you are using a statement that makes your customers want to take the action of completing their purchase. For example: "Don't Miss Out – Complete Your Purchase Now!"
Use humor: Depending on the tone of your business, using humor might be a very effective technique with your customers. Humor can give your marketing a personal, relatable feel. For example: "Hi It's Me – Your Shopping Cart, Did You Forget About Me?" or "Your Shopping Cart Misses You!"
Personalization:
Personalize your abandoned cart emails by providing suggestions on upsells, related products, and cross-sells that apply to individual customers. By personalizing emails with suggestions you are not only reminding them of what they wanted to buy, you're creating the context for them to potentially buy other products from your store.
Easy Unsubscribes:
This rings true for any email campaign you are sending, make sure there is a clear and easy way for customers to unsubscribe from your emails – not only do SPAM laws protect customers by ensuring their right to have you stop emailing them, there is also little sense in continually emailing a customer that finds your emails annoying as it will only hurt your reputation with that customer.
Segment:
Segment out your customer groups based on email performance. This allows you to tailor how often emails are sent, and what content the email contains to different customer groups that may respond differently to different factors. For example, you may find that women between a certain age group tend to unsubscribe more after a second abandoned cart email is sent and you may want to segment this group out to only receive one abandoned cart reminder.
Easy Contact:
Make sure it is clear and easy for customers to get into contact with you from your abandoned cart email. Some customers may be holding off on purchasing from your store because they have additional questions or concerns and they are unsure about how to get in contact with you to have their questions answered. Make it easy for your customers to get the information they need to complete their purchase.
Abandoned Cart Emails and Magento 2
While Magento 2 has the capability to send different types of transactional emails natively, currently the option to send trigged abandoned cart emails does not come built into the platform.
Magento 2 does have the ability to generate a report of all your abandoned carts that have not yet expired and provides you a breakdown that includes the customer name, customer's email address, the number of products in their cart, the subtotal of the cart, the date the cart was created, and the date the cart was last updated. You may find this information helpful if you want to reach out to individual customers regarding abandoned carts.
Alternatively, there are a number of companies that have developed extensions that integrate with Magento 2 to help you manage your transactional emails, including abandoned cart emails. There is a huge range of email marketing companies that integrate with the platform in a variety of prices ranges.
Closing Thoughts
Abandoned cart emails are a powerful tool in the arsenal of fighting cart abandonment and the ROI on email marketing tends to be higher than any other marketing method.
Are you using abandoned cart emails already?
If you need help configuring your Magento 2 store to send transactional emails, connect with a member of our strategy team today to learn about your options and start reaching your eCommerce goals.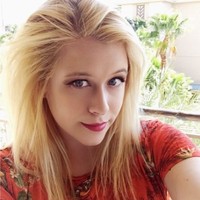 About Kelly Mason
Kelly is a Marketing Assistant at Customer Paradigm. She loves creating engaging and educational content and connecting with the community through social media. Outside of the office, she can be found eating her way through Colorado one brunch at a time and hiking in Rocky Mountain National Park.