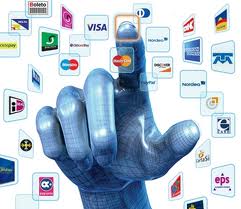 In the world of eCommerce solutions there are many questions to consider for each platform, but the bigger question is, "What are the RIGHT questions I should be asking?" Asking the right questions is a more profitable route rather than narrowing your mind to only one platform and morphing your needs to fit their limitations.
It used to be an expensive task to develop an eCommerce site, there were so many questions, complications and limitations. But times have changed, and now we are walking down the grocery aisle of choices, where brand after brand is shouting out to catch your eyes. When all you want to know is, "which eCommerce solution fits my needs?"
There is no one correct eCommerce platform, each one exists to fill different needs. Some businesses are fine with a low volume, low security eCommerce platform, while others are needing a solution which can handle thousands of products with an infinite number of possible attributes. For example, if you are a business which primarily deals with blogging information, and you sell a few branded T-shirts or tickets then a simple eCommerce WordPress plugin may do the trick. Read more about WordPress eCommerce Plugins vs. Magento.
The RIGHT questions to be asking: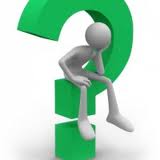 1. Can your products/services be translated into sales over the internet?
If you are a B2C business and are selling electronics, your business is set up to easily translate your products into an eCommerce platform. Each product listing can display the attributes of memory space, processor speeds, graphics rendering, weight, monitor size and resolution. Of course, I am a fan of sleek filters to help the consumer find exactly what they want in the time they have. A filter will narrow down the various attributes (brands, prices, product attributes.. etc.) and display the products that exist within the selected filter.
If your organization is a B2B model and you are selling services such as corporate legal services or consultations this service is not easily translated for an eCommerce solution. The reason that legal services is not a tangible good to sell across the internet is because each product would vary greatly based on the case type. If you were to make legal services compatible for a product listing on an eCommerce site you would have to set a fixed price for each "type" of case. For example a corporate contract law case would be $15,000. This is obviously not a smart choice for legal services.
Do not take this to be the case for every B2B or B2C model. Whether or not your business is suitable for an eCommerce solution is based on the fact that your product/service can be translated into sales over the internet. Some B2C models are filled with products that do not translate easily into sales. Also, some B2B models are products that can easily be translated into sales over the internet such as wholesale outlets who provide products to other businesses.
Pause. If your business products do translate easily into sales over the internet than continue to read. If your business model does NOT translate into sales, then I would encourage you to invest in SEO for your website to increase site traffic, and organic Google rankings for your industry. Read more here for a deeper understanding on >> what SEO is.
2. How much product control do you want?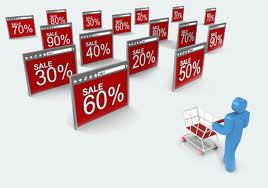 Your initial reaction is, I want as much control as possible, but with the simplicity to get it all done. If I've learned one thing, I may be great at things, but I'm not great at everything, and when it comes to making money let's get it right. My methodology is what features will make my eCommerce solution the best for the end user (my customers)? If there are features and options I wish to offer such as a mothers day discount, or a cyber Monday sale and make a site-wide discount but I just can't get it done, hiring a knowledgeable and experienced eCommerce programmer can make all the difference.
If you wish to control the price structure for each of your products, then an eCommerce solution is ideal for you. Price structure control would be offering a 10% discount if you spend over $50 which you can create rules for or purchasing 4 products and receiving a 5th for free. It all sounds easy, because these are common sales tactics, but making them happen on your eCommerce platform is more difficult than a simple check box. One eCommerce platform that I highly recommend is the Magento platform. I particularly like this platform, yes because it is one of the most favorable eCommerce solutions, but favorites are favorites for a reason. They are extremely secure which matters the most when processing orders, there's nothing worse than a customer coming to you saying their credit card information got leaked after a purchase on your website. They also offer endless functionality and customization for product attributes and categories.
3. Do it Myself or Hire an eCommerce Development Service?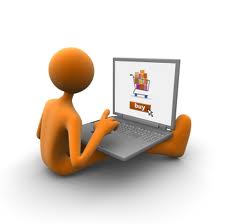 This can be a tricky question. If you have the knowledge and are tech savvy then developing your own eCommerce site with the occasional consultation from a professional eCommerce company could be the perfect route for you.
If you want to hire an eCommerce Development Service to make sure that your site is set up properly with a clean navigation, optimized product tags, seamless checkout process and customer support then hiring a service may be the perfect route for you. It all comes down to the functionality of your site, and your ability to make that functionality happen.
At Customer Paradigm we make sure that your platform is upgraded correctly, and perform testing to maintain the full functionality of your site. We provide you with a direct line to always contact your project manager. Most importantly, we take the time to understand your business and what you wish to offer to your customers.
If you are in need of an eCommerce Solution please call us now at 303.473.4400 to talk to a real person or fill out the contact form at the bottom of the screen.