Customer Paradigm had an amazing opportunity to work with Denver Attorney Alan Shafner on his new WordPress site. Alan Shafner has been raised in Denver, Colorado and has been practicing law for over 28 years. In 2011 he opened his own firm, The Law offices of Alan C. Shafner.
Alan Shafner focuses on many types of law, one specialty is Personal Injury Law; he has served a wide variety of scenarios and is equipped with expertise to handle your case. His personal injury law ranges from Colorado auto accidents to medical malpractice law.
Alan Shafner also focuses on fighting against elder abuse and abusive nursing homes. There can be many reasons for elder abuse in a nursing home; many are due to under-staffing, poor training methods, employees with violent histories or even neglecting to properly care and maintain the facility.
Shafner Law also handles commercial truck injuries, often there are multiple liable parties. There are many aspects associated to a commercial injury such as medical bills, insurance costs, representation, experience and resources. If you have been involved in a commercial truck injury Shafner Law is the Attorney for you.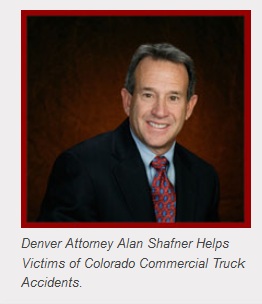 For more information on website design or SEO Services please contact us or call us at 303.473.4400 to talk to a Real person.