At every Magento Imagine Conference you can expect big product announcements. The Wednesday morning general sessions are filled with exciting news on what is to come for the Magento platform. This year, as seen in all aspects of the conference, the buzz around M2 was strong. From merchant questions regarding migrations, to developer conversations on best coding practices, everyone is getting excited about new features being added to the platform.
At Imagine 2017 Magento made big announcements on upcoming additions to the M2 platform that really show Magento's dedication to supporting and improving the platform. We also learned that Magento EE 2.2 is set for release in late summer of this year – being largely B2B focused and providing enhanced capabilities for B2B clients.
Upcoming Features
Magento Commerce
Magento announced substantial changes and improvements coming to Commerce Cloud Product. The overall goal of the improvements is the support the growing omnichannel demands of merchants. These improvements include new shipping capabilities, content management improvements, social commerce, improvements to the handling of payments, and business intelligence. Drag and drop content features will be coming to the platform making it easier than ever for users to build content rich sites.
Magento Shipping
In a world of growing expectations around the flexibility and speed of shipping from online merchants, Magento shipping aims to help merchants accelerate the time to fulfillment. Magento Shipping aims to do this by connecting merchants with global carriers, automating fulfillment processes, helping merchants keep delivery promises, and reducing costs associated with packing. Magento will be partnering with Temando to bring Magento Shipping to the platform in the 2.2 update.
Magento B2B
There has been talk of Magento B2B features for a long time and we were excited to finally get a sneak peak into the additional functionality. . Magento aims to create a B2C type experience for the B2B customer by strengthening customer loyalty, driving revenue, reducing costs and optimizing their supply chains. Magento B2B aims support corporate buyers with account management features, customized catalogs, custom price lists, easier ways to request quotes online, rapid ordering systems, and more.
Magento Social
We know that social media plays a huge role in the customer journey to eventually making a purchasing decision. Users trust social networks and increasingly use them as search engines and sources for reviews. Magento announced the recent purchase of Shopial, and the subsequent creation of Magento Social. Magento Social features include: syncing your full Magento catalog with your social networks, creating image based ads from your ecommerce site in real time, promoting your brand consistently across all platforms and more.
Magento Business Intelligence Essentials
Magento acquired RJ Metrics and began offering its pro level Magento Business Intelligence (BI) product right away. However Magento saw a clear need for an entry-level product and developed Magento BI Essentials. This new product is perfect for merchants just learning to work with transactional data. The product gives merchants access to five dashboards and 75 different reports at a price point that is affordable for all levels of merchants.
Advanced CMS
Magento bought the BlueFoot CMS technology from Gene Commerce in December 2016, and they finally debuted the technology under its new name "Magento Advanced CMS" at this year's conference. They also set a date to expect the technology to come to the platform – it will be an enterprise only feature coming to EE 2.3 sometime in late 2017!
Closing Thoughts
Everywhere we turned this year we were engaged in conversations and sessions surrounding M2 – from migrations to upgrades to full builds and it's no surprise given the whole host of new features that Magento has announced for the platform. It is clear the Magento is dedicated to supporting, fine-tuning and growing the M2 platform into the premier option for every merchant. Tell us in the comments or connect with on Twitter and let us know which feature are you most looking forward to on M2 or which new features you would still like to see be added to platform!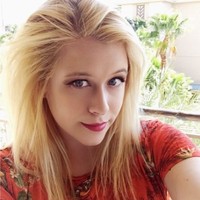 About Kelly Mason
Kelly is a Marketing Assistant at Customer Paradigm. She loves creating engaging and educational content and connecting with the community through social media. Outside of the office, she can be found eating her way through Colorado one brunch at a time and hiking in Rocky Mountain National Park.