The Magento Team puts on an incredible event, it wouldn't be an Imagine Conference without a whole host of educational and inspirational keynotes, general sessions and breakouts. Magento does a great job of highlighting a wide range of topics, companies, and individuals throughout the ecosystem over the course of three days. With so many activities packed into a short amount of time, it's almost hard to pick our favorites – but here are some highlights from this year's conference!
Keynotes & General Sessions
This year's keynotes kicked off with a talk from Jessica Herrin of Stella & Dot. This keynote set an inspirational tone for the entire conference, giving insight into the mindset of a wildly successful entrepreneur, as well as touching on how to cultivate positivity, turning obstacles into opportunities and not tiring of the road ahead.
Magento notoriously brings out some of the biggest names for the Tuesday night keynote, and this year was no different with Nike's "Greatest Athlete of All Time" Serena Williams leading a fireside chat on her three lessons for success.
Awards
Magento does a fantastic job at recognizing excellence within the community. The Magento Excellence Awards recognizes companies, brands, and individuals for excellence across a number of categories (think the Academy Awards of Magento).
Community leaders Ben Marks and Sherrie Rhodes presented the Magento Masters Awards, this award recognizes top contributors in the Magento Ecosystem. Magento Masters are those who are the most active community members, and those who most facilitate others to learn about the platform. These are individuals committed to the Magento community and helping others learn about Magento.
Finally, there is the Magento Trailblazer award, with its (soon to be) infamous ice pick trophy. This award recognizes an exceptional digital leader. This year the awards went to Erik Burbank from Helly Hansen, Troy Brown of Zumiez, and Magento's co-founder Roy Rubin.
Breaking Out
Over the course of three days, Imagine presents nearly endless options for breakout sessions to attend!
We'd be remiss not to highlight our Founder, Jeff Finkelstein's, breakout sessions on: "Extending Your Reach: Leveraging Third-Party Marketplaces on Magento". A big thank you to everyone who checked out the sessions and participated with all of the thoughtful questions! Be sure to check out the presentation online if you missed it or just want a recap!
We also enjoyed:
Miguel Balparda's (Senior Magento Developer at Nexcess) session on "Making Your Life Easier with the Magento 2 CLI". This was an informative technical track on utilizing the CLI for critical tasks such as reindexing, changing modes and deploying static files – he even gave us insight on creating our own commands.
Session lead by Section.io's CEO, Stewart McGrath, on: "Ongoing Aventures in Conversion Optimization". Stewart talked with Kate from Adore Beauty on how Section.io improved the performance of Adore's site through image optimization, removal of unnecessary code, and management of 3rd party code.
Learning from Ben Stavely of DotMailer that 86% of consumers would like to receive promotional emails from companies they do business with at least monthly, and some retailers state that over 50% of their revenue comes from email marketing. This was a great breakout on how to keep email marketing uncomplicated and how to most effectively utilize automation in your marketing.
Team Highlights
Our technical team members experienced a huge range of sessions at Magento Imagine this year. Some of their top experiences include:
Alisa Carscadan – Managing Director
Alisa's Take: From a marketing standpoint enjoyed the Coca-Cola session led by Todd Skidmore, their Direct to Ecommerce Manager. He shared insight into the wildly successful "Share a Coke" campaign and how to connect with your customers on a personal level through a digital campaign. She also enjoyed the DevExperience technical deep dive, which went through a demonstration of the new standardized Magento DevBox development environment. She is also really excited for the upcoming B2B features coming to the platform and was excited to see a preview of what to look forward to.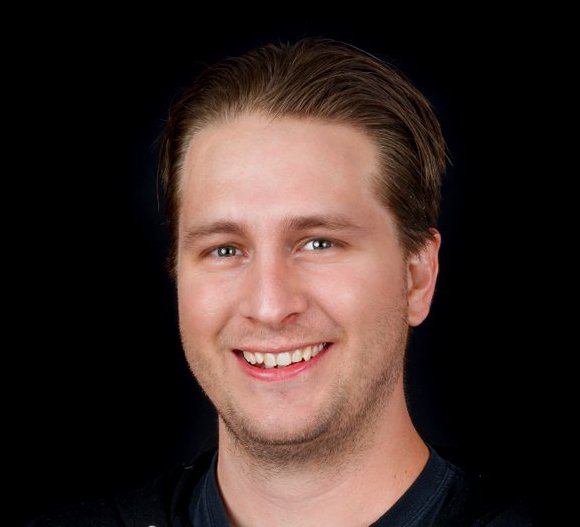 Mike Stacey – Senior Developer
Mike's Take:  "The first technical deep dive of the conference was "How to Pass the Magento Marketplace Extension Quality Program"led by Jason Cochran, the Head of Marketplace Engineering. The new marketplace is an ambitious project to correct the problems with the old Magento Connect system that were a frustration to both store owners and developers. Poor quality extensions and code theft was common with the Magento Connect system. Now they are looking to push forward with more advanced tooling and standards to make sure that the Marketplace is a solid resource for finding and buying extensions and themes for Magento stores. But with that new level of scrutiny there is a lot of frustration in the developer community about not being able to get their work into the marketplace (or having their work removed as the standards for code quality is still a "work in progress"). The talk was a chance for Magento to lay out a road map for what they want to do over the next year to make the process of reviewing and accepting new code automated and accurate. It was nice to hear Magento's commitment to continue working to make the system as good as possible. This talk reinforced the unofficial theme of the conference, which in my opinion, was "relentlessly moving forward into the future with M2". For a long time, Magento felt as if it was a stagnant platform living off of past glory. That feeling is gone, and it is very clear they are pushing forward, and plan on working hard to make the platform better with each new iteration. Jason clearly outlined a road map and took the time to answer questions from the audience about best practices in extension development. I think it's clear from the response in the room that we are looking forward to a better future that helps connect developers with merchants looking for solutions to their business problems.
Another notable deep dive was "Everything Was UI Components & Nothing Hurt" by James Zetlen, Magento's Front-end Architect. For the non-technical, UI Components are a new system baked into the core of Magento for rendering admin interfaces. While seemingly a simple subject to handle (ie. get my store info and show it to me) the actual execution of this system is one of the hardest to handle for online applications. Much of the developer community responded to the release of the UI Component system with a "what???". The system is very powerful but very complex in implementation, leaving many developers scratching their heads, or unwilling to work on M2. James' talk was an attempt to educate the development community that the philosophy behind the development of the system was sound, and that bright minds are working hard to make the system more approachable and responsive. His talk was lively and very well presented. Like any good talk, it left me ready to buy into the direction they want to take Magento 2. Much like Jason Cochran's talk, the main objective was to show that Magento is not sitting around aimlessly pushing out code, they are listening to the community and want to work together to create systems that work for everyone.
While the details of the talk and UI Components are beyond the scope of this post, what we saw there were very smart people working hard to solve hard problems. It's easy in the development community to pass judgment quickly about any system that proves to be too difficult to immediately understand. But when asked the question of how best to solve the problem, you end up with a much quieter room. It is a reminder that the problems we face in development are hard, and take a lot of thought to be so streamlined as to seem effortless. By embracing the community and working together, Magento is leveraging it's strongest assets, the thousands of developers that make a living working on their platform. It signals a bright future for the company.
Todd Frank – Lead Developer
Todd's Take
: "Magento employees were well represented at Imagine.
Their staff was surprising accessible and interested in interacting with the community.
At the conclusion of one breakout session, several Magento developers stayed after for at least 30 minutes providing additional technical content and patiently answered all questions.
  They have a 
very dedicated, professional staff. The Technical Deep Dive breakout sessions were very informative.
The sessions did not only cover current technical details on various topics, but also provided great content on the roadmap for future enhancements complete with estimated release dates.
As a developer, this insight was invaluable."
M2 Sessions
With most of the sessions offered this year being M2 centric, it is clear that not only is Magento really focusing all of their time and energy into supporting the platform, but helping the community to become educated on the platform. There was huge excitement around the conference and sessions to learn and grown on the platform. Our team is excited to continue growing with M2 – including helping you with M2 upgrades, module development, and full builds!
Closing Thoughts
Magento Imagine is a huge learning opportunity, a chance for you to get the latest Magento news as it drops to the community, get inspired by leading names in the industry, and see your peers in the Magento ecosystem be recognized for their excellence. At Imagine there is something for everyone – each member of our team attended different sessions on tracks of their own choosing, each came away with huge insight and inspiration (Be sure to check out what our floor team learned working in the booth!). If you have been on the fence about coming out to the Imagine conference, you won't be disappointed with the takeaway – we saw benefits across our entire team! Be sure to put this event on your calendar for 2018! We hope to see you there!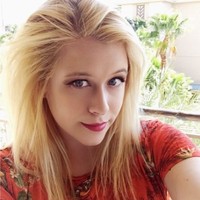 About Kelly Mason
Kelly is a Marketing Assistant at Customer Paradigm. She loves creating engaging and educational content and connecting with the community through social media. Outside of the office, she can be found eating her way through Colorado one brunch at a time and hiking in Rocky Mountain National Park.