In this 7-part series we will answer all of your questions about Customer Groups in Magento 2 and break down everything you need to know to create and configure customer groups on your Magento 2 store.
This is part two of seven, we will be learning about default customer group settings and how to change them on your store.
New to this series? Be sure to check out:
Default Customer Group Settings
By default, during the checkout process, Magento 2 offers customers the option to either check out as a guest or create an account and check out as a registered customer. If your customer creates an account on your site, they will automatically be assigned to the default customer group, which is the "General" customer group.
This default setting can be re-configured to put customers who register an account into any other customer group you have created on your Magento 2 store.
How to Change the Default Customer Group
To change this setting, navigate to Stores > Settings > Configuration > Customers > Customer Configuration > Create New Account Options from your backend administrative dashboard. From here, you will select the group from the Default Group drop-down menu that you want your customers to be assigned to by default when they register an account.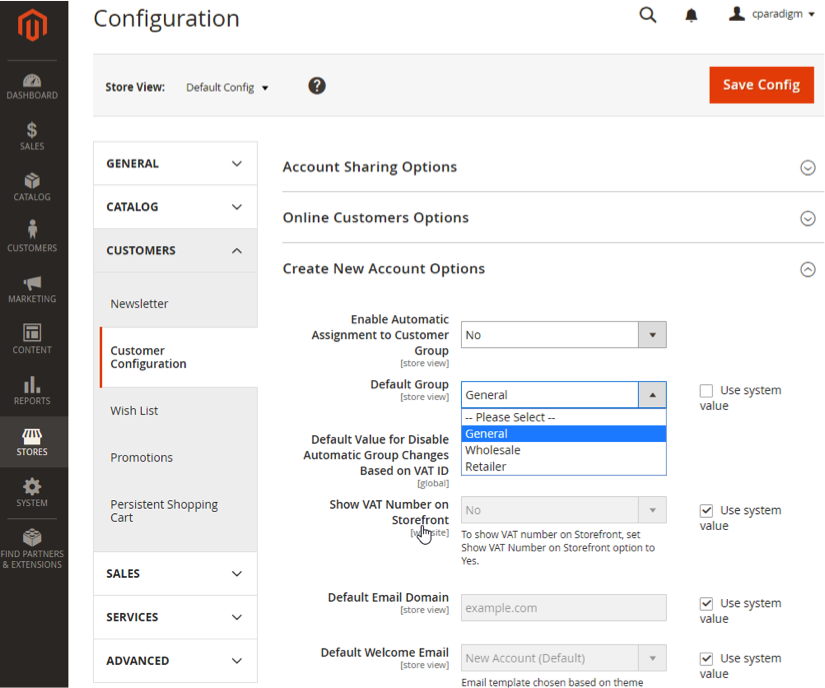 Closing Thoughts
You should now have an understanding of how to change the default customer group in Magento 2.
More questions about customer groups? Tune into the rest of the series where we cover:
Creating a New Customer Group in Magento 2
Adding Customers to a Customer Group in Magento 2
Assigning Tax Rules to a Customer Group in Magento 2
Assigning Promotional Rules to a Customer Group in Magento 2
Setting Group Specific Pricing to a Customer Group in Magento 2
Are you enjoying this series on creating and configuring customer groups? Let us know your ideas for how to use customer groups on your Magento 2 store! Connect with us on Facebook or Twitter to let us know if there are any questions you have about customer groups that we didn't answer for you.
Need help configuring, optimizing and maintaining your Magento 2 website? Connect with a member of our strategy team today and start reaching your eCommerce goals.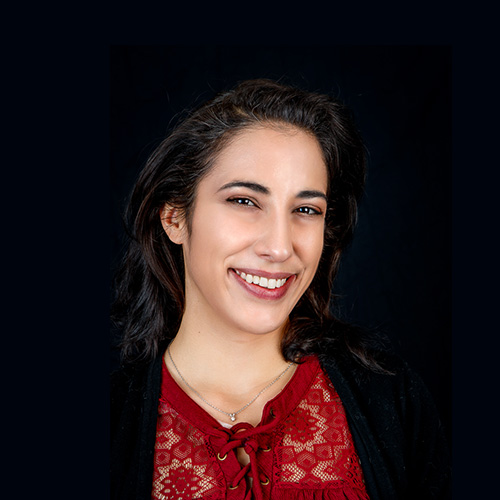 About Amber
Amber is a Project Manager at Customer Paradigm. She is a Magento enthusiast who loves helping her clients learn and have all the necessary tools to manage, make decisions and get the most out of their e-commerce business. Outside of the office, Amber enjoys skiing, painting and playing the piano.