If you had trouble visiting websites yesterday or your customers had problems visiting your site, you weren't alone. A small misconfiguration by Level 3 caused nationwide outages.
Level 3 runs a large portion of the fiber-optic backbone that carries Internet traffic – including email, website traffic, streaming video, music and even phone calls throughout the country.  (Full disclosure: Customer Paradigm helped Level 3 with web marketing about eight years ago, but they are no longer an active client.)
So what caused the issue?
A very low-level configuration for IP routing at the backbone level of the Internet.
At our office, phones and email worked fine (our phones are voice-over-Internet or VoIP). But Slack, an instant messaging system, didn't work. Nor did a conference calling system we use. The ability to upload files to servers was affected as well (SSH and FTP protocols).  Using my cell phone as a wifi hotspot didn't seem to make much of a difference.
The outage was fixed within 90 minutes. So far, it appears that the issue was caused by human error. Which is good, in that it wasn't a malicious attack on the backbone of the Internet.
The silver lining…
Here at Customer Paradigm our team shifted gears and used the time for in-person meetings, or to work on something offline / locally on their computer. So, the silver lining for today: our team spent more time interacting face to face, instead of just instant messaging each other from across the room.
Let us know if you'd like to jump on the phone (or even visit in person) to discuss Website development, marketing or security for your business – our team is here to help you.
-Jeff Finkelstein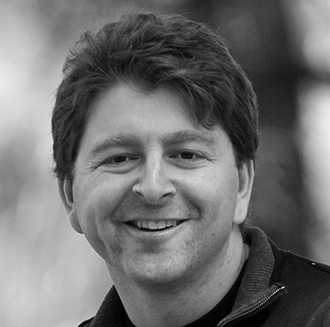 About Jeff Finkelstein
Jeff Finkelstein is the founder of Boulder, Colorado based Customer Paradigm, an interactive marketing firm that helps clients achieve their goals through Search Engine Optimization, eCommerce, Web Design and various other marketing strategies. An expert on Internet Privacy and Web Marketing, Jeff evangelizes the customer experience and helps businesses design sequenced interactions that lead to loyal, delighted customers.