In this 7-part series we will answer all of your questions about Customer Groups in Magento 2 and break down everything you need to know to create and configure customer groups on your Magento 2 store.
Customer groups allow you to set a variety of different parameters per group. This is section six out of seven, we will be learning how to assign promotional rules to a customer group.
New to this series? Be sure to check out:
Assigning Promotional Rules to a Customer Group in Magento 2
Magento 2 allows for promotional rules to be set for specific customer groups. For example, this would be helpful for setting up specific catalog rules (special prices) for wholesale customers. Users who are not logged in to their account that are members of a specific customer group will not be able to see the special pricing that's set up for that customer group. This also means that any coupon codes that apply only to a specific customer group will not be applicable if the customer is not logged in to their account.
To assign a promotional rule to a customer group, navigate to Marketing > Promotions and select either Catalog Price Rule or Cart Price Rule depending on which promotion you would like to apply. This will bring up a table of all your current rules for whichever type you selected or you can create a new rule by selecting Add New Rule.
In this example we will be adding a Catalog Price Rule, but the steps are the same if you wish to add a Cart Price Rule as well.

Regardless of if you want to add a customer group to an existing rule or create a new rule for your customer group, you will scroll down to the Customer Groups field on the Edit Rule screen and add the customer groups you want that specific rule to apply to.
In this example we are creating a new rule, however the section for Customer Groups in the same on both a new rule and an existing rule, if you wish to edit an existing rule simple select it from the table above.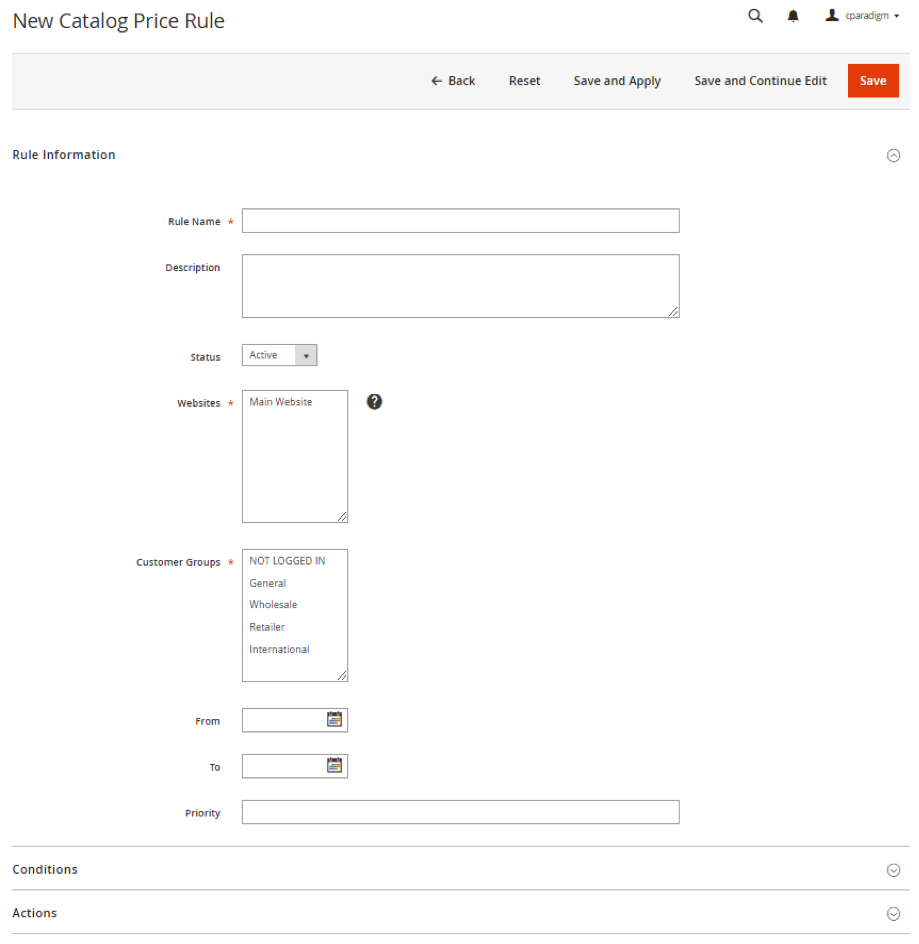 Be sure to hit Save when you have completed your selection.
If you want to confirm that your promotional rule is working for a customer group you can create customer account for testing, you would then add that customer account to whichever customer group you want to test and then login into the account from your front end admin.
To test catalog price rules, simply navigate to one of your product pages while logged in as your test customer and confirm that the discount is appearing on the product pages of your catalog.
To test cart price rules, while logged into your test customer account, add the items to your cart that meet the conditions, or enter the discount code you have set and go to checkout to see the changes.
To learn more about Cart Price Rules vs Catalog Price rules check out our guide!
Closing Thoughts
You should now have an understanding of how to set different promotional rules for a customer group in Magento 2.
Want to learn more about creating promotional rules? Check out these guides:
More questions about customer groups? Tune into the rest of the series where we cover:
Setting Group Specific Pricing to a Customer Group in Magento 2
Are you enjoying this series on creating and configuring customer groups? Let us know your ideas for how to use customer groups on your Magento 2 store! Connect with us on Facebook or Twitter to let us know if there are any questions you have about customer groups that we didn't answer for you.
Need help configuring, optimizing and maintaining your Magento 2 website? Connect with a member of our strategy team today and start reaching your eCommerce goals.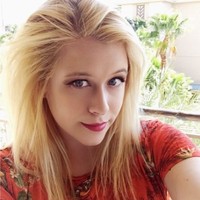 About Kelly Mason
Kelly is a Marketing Assistant at Customer Paradigm. She loves creating engaging and educational content and connecting with the community through social media. Outside of the office, she can be found eating her way through Colorado one brunch at a time and hiking in Rocky Mountain National Park.