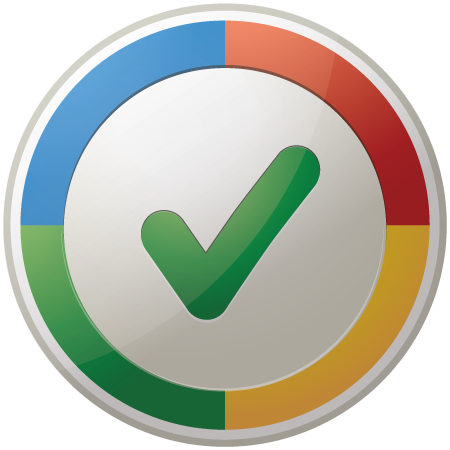 Get the Google Trusted Store Badge
Magento is now a proudly offering the Google Trusted Store Badge. With Google's great reputation of advancing the internet, there is a trust associated with their brand. As they continue to increase users experience with every click across the internet, we now see a visible rating for quality.
There are not many forms in which Google rates websites. At least not visible to the common public. We do see the ratings on Google local pages, but that is a reflection of user ratings.
Features of the Google Trusted Store Badge?
 The Trusted Store Badge works as a "report card" of how well your eCommerce store performs. In order to earn the badge your site must exhibit fast, reliable and responsive customer service. Once your website has been approved, you will receive a grade. The badge will hover in a fixed position at the bottom right of your screen so it is visible during the entire shopping experience on your eStore. Upon hovering over the badge the grade will show. Below is a screenshot of the hover view from http://www.dickblick.com an art supply eCommerce store.
Benefits & Drawbacks of Google Trusted Store Badge
Potential Benefits
Google has many case studies which support the benefits of having the badge >> View Here
Increase in average order size
Increase in conversion rate
Ability to show an essential rating system on your page
Badge show up in Adword ads
Potential Drawbacks
Forums have revealed an abundant concern for privacy, the code requires that the shipping address of every customer is revealed to Google.
Get the Google Trusted Store Badge
There are many resources for installing the badge onto your eCommerce store. Many people are coming across bugs trying to replicate the codes. My best advice is follow the steps that Google has put in place.
If you use Magento >> Get the Badge Here
Through Google >> Get the Badge Here
eCommerce Platforms for Google Trusted Store Badge
Although you are able to receive the badge through any eCommerce store, this is where people are coming across bugs trying to replicate the code for their own eCommerce platforms. Currently Google has easily integrated this feature with the three following eCommerce sites:
If your current eCommerce store does not have the full functionality you are looking for, consider migrating your eCommerce site to Magento. Magento is a eCommerce platform that was designed with eCommerce in mind and is tailored to maximize sales and usability.