Are you wondering if blogging is worth the time and effort for your business? You've seen some other e-commerce sites implement blogs on their stores, but are they actually seeing a return on investment?
A lot of factors go into deciding if starting a blog for your company is valuable. However, the statistics don't lie…Companies that blog 16+ times per month get 3.5x MORE traffic and 4.5x MORE leads than those that post blogs 0-4 times per month.

"Compaines that blog 16+ times per month get 3.5x more traffic."
Still asking what the point of having a blog on your Magento e-commerce store when your primary objective is to sell things online is? Let me explain further why this strategy is worth the investment.
Why Should You Blog?
Soft Sell vs. Hard Sell (Content Marketing) – Customers are now more resistant to the old school methods of the hard-sell – forceful advertising and messaging is no longer enough to sell your products. In an age where content is so easily available at our finger tips, customers tend to thoroughly research products before making a purchasing decision.
Customers want good quality, informative content to help them make their decisions rather than simply being swayed by traditional advertising.
According to one study, 70% of consumers prefer to learn about companies and products through articles instead of advertising. Meaning, customers now prefer to be marketed to with soft-sell methods – content that has a more subtle and friendly sales message. By producing high-quality blog articles that show off your knowledge and expertise you are creating content that plays into a bigger sales dialog surrounding your company and services. Content is the new advertising.
SEO Strategy – Google rewards websites who continually post fresh, high-quality, up to date content, with better positions in the SERPs (Search Engine Results Pages). This one is a no brainer – produce more content, rank higher, get found easier, gain more visitors because more people can find your store.
In addition to simply ranking higher by creating quality content, most consumers now turn to Google to ask questions. If you can produce content that answers specific questions a customer is searching for then your article will show up on the SERPs (Search Engine Results Page) for that query. This will further drive traffic to your store via your blog, while at the same time you are showing off your expertise in your field by providing answers to your customer's questions.
Longer & More Frequent Sessions – Having content for your customers to view (besides just having your product pages, category pages, etc.) will keep customers on your store longer. The longer customers are shopping at your store, the more they are thinking about your business and the more likely they are to make additional purchases.
Visibility – There's only so many times you can promote the few content pages an e-commerce site typically has. I mean, let's face it, your About Us page is great and important, but nobody wants to hear about it on social media more than once. Blogging gives you additional content to promote on social media, in your marketing emails, and more.
Promoting content your business has created on social outlets gives your business more visibility. Having expert content that your audience finds valuable also encourages sharing of your content – and by proxy your website. Having your content shared across your customer's social networks can bring in additional leads for your business.
Tips for Getting Started
1. What should you blog about? – You might be wondering what an e-commerce store could blog about. You'll quickly find that the possibility of topics is nearly endless. You might want to consider articles about:
Topics related to your niche – For instance, if you sell specialized ice-climbing gear and apparel, you can draw topics from a variety of related categories including, ice climbing, general rock climbing, outdoor survival and more. You can use these topics to create articles around that also help to promote your gear. You might have an article titled, "The 10 Best Snacks to Bring Climbing" or "Map Reading Basics – How to Follow Climbing Trails".
Product related posts – Your store blog is a great place to talk about new products, different product models, and announce new products that will soon be available to purchase. This type of content helps your customers make informed decisions about products they may want to buy. Using the example of an e-commerce store that sells ice-climbing gear, you may want to create an article that compares several different boot models and how each one works with different crampons that you sell.
Answer Questions – Answering common questions is a great way to create valuable content for your store. For example, you may regularly get asked: "What is a good ice-climbing boot for below freezing temperatures?" You can focus an article on answering this question and talking about different brands or models of boots that are suitable for different temperatures.
Industry and company news – Your blog can be a great place to start a discussion. Is something new and exciting happening in the world of ice-climbing? Talk about it on your blog – and invite others to share their feelings in the comments or on you. This space is also a great outlet to share company news, press releases, items related to your business culture, and more.
2. Utilize categories and tags – most blogging systems will include a way for you to categorize your posts, as well as a tagging system to further label what your blog post is about. Since there are nearly endless topics to write about, you will want to categorize and tag your posts accordingly so that they can be easily searched for and found on your website.
For example, if you are writing a post about a brand-new model of climbing shoe – you might want to have a category for all product related posts called "Products." On that particular post, you may want to use tags such as "New Products," "Climbing Shoes," and "Review" so that it is apparent at a glance to your viewers that they are about to read a post about a new product. By tagging and categorizing your posts you also create an internal linking system that links all of your posts that are tagged or categorized the same way, giving your customers further ways to navigate through your blog.
3. Navigation – Your main store navigation is the place from which nearly all users will navigate through your store. This navigation menu lets your customers know what your store is about on a very quick and basic level. The structure of your menu should reflect the structure of your store. You will want your main navigation menu to lead people to your blog. You want your customers to be able to click from your homepage to your blog, or from a product page to your blog and vice versa.
4. Sharing is caring – Be sure to share any new blog posts on your social media outlets and in your email newsletters so that your customers know there is new content they might be interested in. We already talked about how blogging can help improve your visibility – so make sure you optimize your content for social sharing! Many blogging platforms, such as WordPress, have plugins that can easily allow readers to share the article on social platforms.
Closing Thoughts
Blogging allows you to create content that shows your expertise and positions you as a trusted authority in your niche, while at the same time increasing your visibility and bringing you more traffic. Blogging is a great SEO and marketing tool to implement on your e-commerce store to set yourself apart from your competition. Additionally, blogging creates a new avenue for your customers to come directly to your store for answers to their questions. The bottom line is, blogging can attract more customers to your store and help you sell more.
Need help setting up a blog for your e-commerce store? Customer Paradigm can help! Our Magento Developers can integrate a blog into your Magento store today! Connect with us and let us know how we can help you reach your e-commerce goals!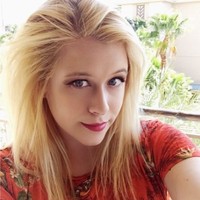 About Kelly Mason
Kelly is a Marketing Assistant at Customer Paradigm. She loves creating engaging and educational content and connecting with the community through social media. Outside of the office, she can be found eating her way through Colorado one brunch at a time and hiking in Rocky Mountain National Park.