It is easy to see the traffic at the mall and hear the honking horns as fervent drivers are trying to race to Walmart to save $50 on a TV for Black Friday. But, where the silent day of sales to follow is Cyber Monday. I have grown to love this sales day more and more, I don't have to wait through long lines, battle my way through the left over goods, or look for the one product I want only to find it's not in my size (Thank goodness for eCommerce filters!)
Nope, what does Cyber Monday beg of me? Nothing more than to stay in my PJ's and start surfing my favorite stores for their deals armed with my PayPal passwords and ready to open tabs for price comparisons. As a consumer great!
Importance of Cyber Monday & Holiday Shopping Gains
Year after year with the emergence of shopping online, the traffic and sales of Cyber Monday continue to grow. Each year anticipating more growth than the year before. The truth is, that the more visibility you have through SEO the better your chances of sales growth are.  According to comScore there was $1.46 billion dollars in revenue made this cyber Monday of 2012.
 As you can see the trends continue to increase year after year, with the highest point being Week 7 (12/16). Just as Black Friday stands as the kick-off shopping day for the holiday season equally so Cyber Monday represents the kick-off to holiday shopping online.
How Important is the Holiday Season?
17% Increase in revenue in comparison to sales (to date) of 2011
47.1% of all online purchases are done from a work computer
5.7% of sales are from international locations
What you should learn from this…
1. There's money to be made through eCommerce Shopping
2. People are shopping while they're at work so sending out email campaigns during the middle of the day is not always as big of a no no as marketers may tell you.
3. If you have an international store extension, and must allocate your eCommerce efforts in one place, focus on you United States storefront.
Retailers: You Know, Now Where Do You Act?
Whatever you do, move forward…
Customer Experience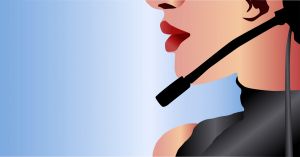 When is the last time you have been through your customer experience as they go through your site. When is the last time you have run a test to make sure that everything works in the optimal manner?
At Customer Paradigm we strongly believe that constant testing and maintenance leads to site changes to increase conversions. We do this through a series of tests making sure that every button and point on your site works the way it is intended to, or with our experience the way we have seen it be successful for eCommerce sites similar to yours.
Whatever you do, move forward…
Don't Ditch the Questions, Complaints & Feedback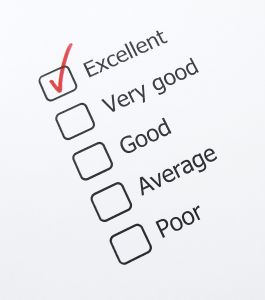 It's like a brake screeching. It's a signal that something is wrong, something should be changed for efficiency and if it's changed everything will be more smooth and you'll hear less screeching. Overall, take the questions, complaints, and feedback and turn them into results, changes, and areas of improvement.
With every project at Customer Paradigm we assign you a Project Manager to hear your customer feedback and issues as a manager of your business. If the phone is ringing without stop about the same reasons there are always modifications to your site that can be made to alleviate those calls. For example, one client was having issues with the phone always ringing because her check out system was set up wrong, with a few hours of work we were able to fix it stop the phones from ringing (for that issue) and increase her overall conversions.
Whatever you do, move forward…
Steal Ideas with A Passion
Have you ever been to Amazon and seen a shopping functionality that you like, and even made you purchase something more in addition to your original piece? Wait… did an eCommerce site just up-sell you without lifting a finger?
If you come across eCommerce sites and have the same idea for your website and want it to happen on yours, pick up the phone and call Customer Paradigm at 303.473.4400 to have an eCommerce expert talk with you and figure out how we can make it happen for your site. Steal ideas, make them yours, and capitalize on an increase in average order sales, conversion rate, or even simply usability.
From the Trends >> What's Next?
If you see the year over year trends with the continual increase it is becoming more and more important that your eCommerce store is up to speed, SEO optimized, and converting. With the initial trend of Cyber Monday, we can only assume this is going to be the biggest year to date for holiday online sales.
This is great news if you are an online retailer.
3 Immediate Things To Do:
1. Get CPC Management – Great Efficiency
According to PM Digital – Product listing ads were the biggest component in ad performance, placing your ads in specific locations to target your market accordingly. This is also done great through re-marketing. Have you ever gone to a website and then slowly as you visit more websites throughout the week you begin to see their ads more and more? This is done through a re-marketing tag and strategic placement. Let us know if you are interested in CPC Management >> Contact Us
2. Make A List of Functionality You Love on Other eCommerce Sites
This comes back to my steal ideas with a passion. Find the functionality you love that can help you capitalize on sales and conversions.
3. Contact Us For A Free eCommerce Evaluation >> HERE
We will go through your eCommerce site tell you our "customer experience" and give you a few recommendations we see immediately.
Write: "eCommerce HELP" in the Comment section below >> HERE