By Customer Paradigm's Magento Consultant Gillian Owen .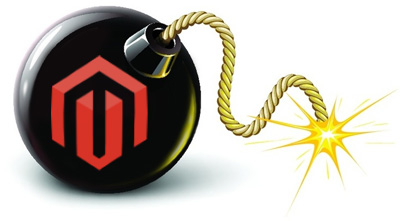 That's a question we hear from a lot of our Magento eCommerce clients. The fact is that upgrading Magento can be costly, time consuming and often results in downtime of the store. So, do you really need to upgrade Magento every time a new version comes out? The simple answer is no. Every new version of Magento contains maybe a handful of improvements and a ton of bug fixes. You can see all of the improvements and fixes in each version of Magento here.
We recommend upgrading Magneto when:
Magento is more than two versions out of date (example Magento has released 1.6, so if you are still running 1.3 it's time to upgrade).
If you need or want a new feature that is available on a newer version (example, you'd like to have a mobile version of your site and this is available on 1.5+)
If a newer version includes a fix for a bug you commonly encounter (example, you frequently need to import customers and run into errors when importing customers from a CSV so you need to upgrade to 1.6)
If an extension you require is only available/compatible on a newer version of Magento.
For more information about upgrading magento, or to get Magento programming help now, call us at 888.772.0777 or contact us to speak to a real person now.