Magento eCommerce takes your online store to the next level with Magento 1.6 Community Editon
Upgrading Magento is a great way to increase Magento conversions, and some Magento extensions are now noting compatibility with Community 1.6. The new update has so many fixes and offers shipping integration with label printing support along with these 2 key features that can help increase Magento conversions:
The Magento 1.6 persistent cart allows the user to access their cart during multiple browsers sessions. What does this mean for your customers? This means that they can find something while on their work laptop, then visit their cart again on their home PC that evening, and add additional items to their cart from another platform such as ipad or mobile device, and check out with the same items in their cart from any one of those devices. This doesn't require the user to login to or set up an account.
Another new feature to Community 1.6 is the minimum advertised price (MAP) which allows you to have the suggested retail displayed to your customers and then display their price: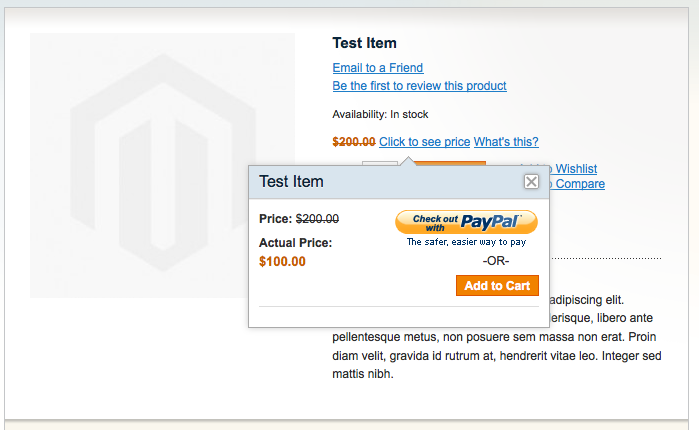 Always remember to work on the upgrade on a test space so you don't have to rebuild your site from scratch.
Want to add new functionality and features to your Magento Community eCommerce store but you're not a Magento programmer? Upgrade to 1.6 to increase usability and conversions. We can help! Call Customer Paradigm's team of Magento Developers located in Boulder, Colorado at 303.473.4400 or visit here: http://www.customerparadigm.com/index/620/Magento-Developer.php