eLearning Series
Our next eLearning Series will focus on top tips for eCommerce sites. But even if your website doesn't sell a product, many of these tips still apply.
eCommerce Tips: How Fast Does Your Site Load?
More than a few seconds, and people will go away… Do You Know How Long Your Site Takes To Load?
People have short attention spans: usually in the range of about 8 to 10 seconds. If your site doesn't load in less than eight seconds, people will often abandon your site and go somewhere else. Big images, video and other "heavy" content can slow down your site. Make sure that the content you have on your website is really, truly needed. For the DiscountDecorating.com site, we tried to use smaller Gifs where possible, to make the site load as quickly as possible. The Discount Decorating site loads in 4.8 seconds… still very fast for a site with more than 50,000 products: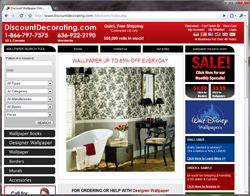 Part of the measurement process we have in place for the DiscountDecorating eCommerce site is tracking how long people stay on the site before they make a purchase. $4.70 per second for eCommerce Transaction Last Friday, a customer named Edna from Kentucky (yes, this is her real name) spent a total of 2 minutes on the website and placed an order for $563.63. That works out to $4.70 per second that Edna spent on the site. Seconds do matter! Here's a screenshot of another major eCommerce site 4.5 seconds after the page started to load: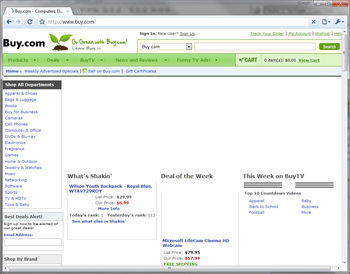 Not very compelling… lots of missing content and images. That said, I've made many, many purchases through their site in the past. It's Possible To Speed Up Your Site. One of our online appointment scheduling clients, FACWellness.com, recently had us optimize their site to make their pages load more quickly. We were able to optimize the code on the page to reduce load time from 8.75 seconds down to 2.8 seconds (68% faster). Here's a report that shows the loading time for all of the different elements for the newly optimized site: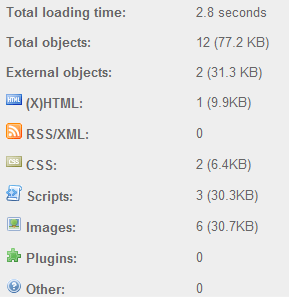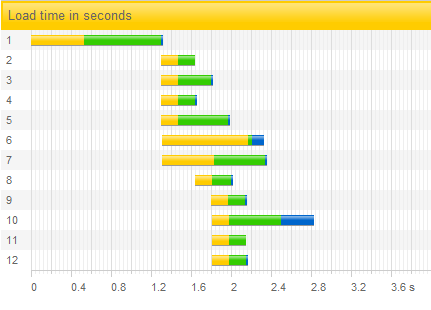 Want Us To Test Your Site for Free? If you'd like us to test your site for free to see how fast it loads, please let me know.