Part 3: Search Terms Report
In Part 1 we learned how to Configure Popular Search Terms. In Part 2 we learned how to add Additional Search Terms. Now we will learn how to check the Search Terms Report.
Knowing how to check your Search Terms Report is important to the success of your store. It will allow you to see which search terms have been searched for and at what frequency on your Magento 2 store. By knowing this information you are able to adjust your keyword strategy accordingly, and add any keywords that are being searched regularly to redirect to the correct corresponding products.
How To Check The Search Terms Report:
In the Administrative Dashboard –
From the left-hand menu choose "REPORTS"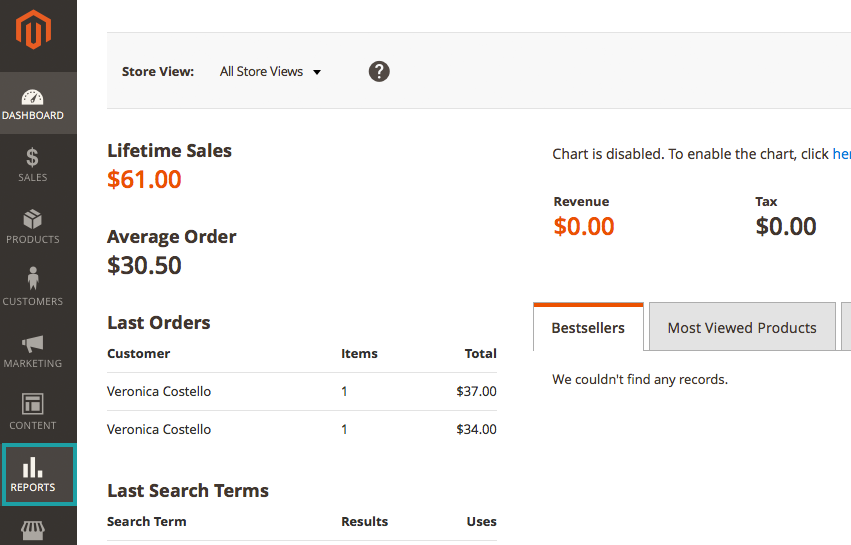 Under "REPORTS" –
Under the "Marketing" section choose " Search Terms"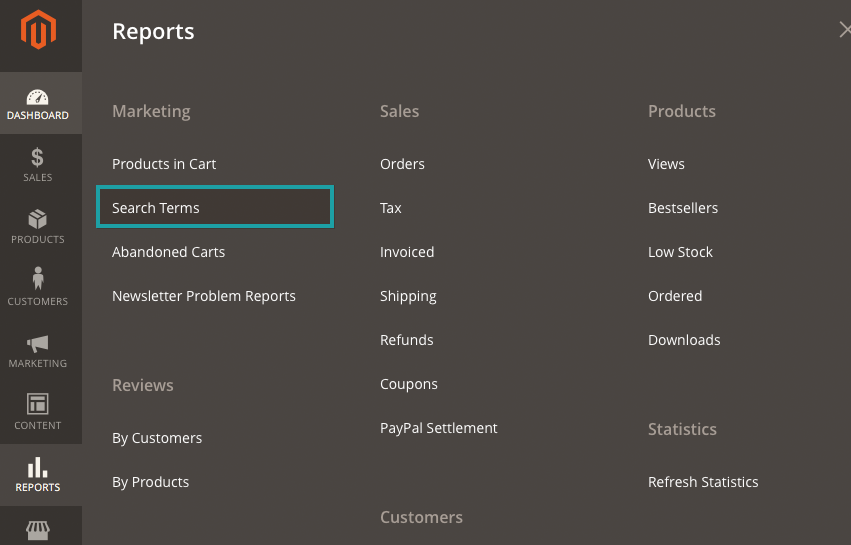 From the "Search Terms Report" Page –
From here you can view all of your search terms, or enter a term into the search query box to look for a specific term. If you click on any of the terms you can edit their data, and add synonyms, URL redirects, etc.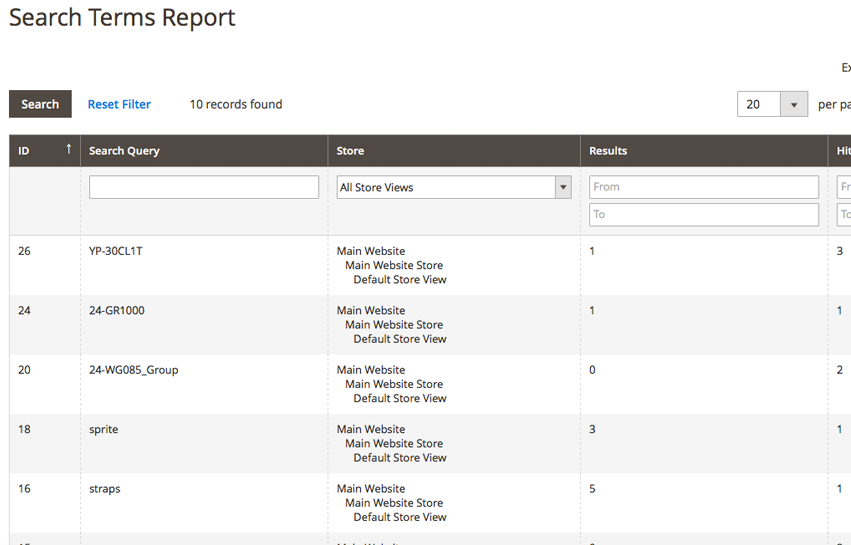 If you have followed along through all three parts of this series your Magento 2 online store should now be configured for your customers to easily search and find products throughout your catalog.
Do you need help configuring and optimizing your Magento eCommerce store? Customer Paradigm could be the perfect fit for you! Call 303.473.4400 or visit here to have a real person contact you now >>