There are numerous ways to optimize your Magento store and make it customer-centric. You can build trust, improve your search functions, optimize your product descriptions and more. However, these are all pre-purchase optimizations to send your customers down the ideal purchasing path. What happens after they click the "Buy Now" button?
One of the best ways to increase repeat business to your Magento store is to optimize your post-purchase experience. Simply put – fail to meet customer's post-purchase expectations and lose your shot at customer retention.
Acquiring a new customer can cost anywhere from 5 to 25 times more than retaining an existing one. However, most retailers only focus on acquiring new customers and not on how to keep their existing customers – or even that this should be an area of focus.
With so many online shopping options, the level of customer service that customers expect is much higher. Shoppers expect a seamless customer service experience across their whole purchasing journey. If you can create an effortless and engaging experience for your customers post-purchase, you have a significant opportunity and advantage over your competition. Focusing on the post purchasing experience is the next level of e-commerce optimization if you want to increase your repeat customers and sell more.
Ways to Optimize
Keep the Conversation Going: The customer journey doesn't end when a customer makes a purchase, or even when the package is delivered to their doorstep. Chances are you already send out a trigger transactional email after a customer makes a purchase with standard information – such as what the customer purchased, the amount spent, contact information, etc. Customers are accustomed to these transactional emails, and they typically have higher open rates than other types of emails. Instead of just sending a traditional transactional email, use this email to include other information on how to stay connected with your business. Information can include, how to leave a review, where to track packages, how to connect socially, how to contact customer support, and personalized suggestions for future purchases.
You may also want to include an option such as receiving SMS notifications for shipping alerts – giving them your brand experience on another device. There are numerous ways for you to keep the conversation going with your customers after they place an order.
Magento 2 allows you to create and edit many email templates, including various transactional trigger emails. For more on creating and editing email templates in Magento 2 be sure to check out this tutorial!
Provide Personalized Information & Suggestions: Studies show that customers are 75% more likely to buy from a retailer that recognizes them by name, recommends purchases based on past purchases, and knows their purchase history. Your post purchase experience is the perfect place to implement personalization. Some examples of companies that utilize personalization in their post-purchase experience include:
Amazon: Directly after making a purchase Amazon brings you to a confirmation page that suggests more products to purchase based on the items you have just purchased. They also send personalized suggestions for things to buy in all of their post-purchase emails.



Sephora: Sephora's monthly subscription box begins sending you teaser emails of what will be in your box after purchasing but before the box arrives. Included in the email are suggestions of products you might enjoy buying based on how you filled out your "beauty profile" for your box.


Continued Customer Support: Your post-purchasing experience is a chance for you to provide continued support and correct any poor experiences as they arise. Make sure you have implemented a system for handling customer inquiries, and it is evident to customers how to use this system. Even if you have the best-planned procedures, you will occasionally still have packages that end up lost, late, or damaged and this is where your customer support comes to the rescue. Zappos is one example of a company that provides excellent continued support to their customers. It is obvious how to contact them – in fact, there are multiple ways to contact them – they have an easy to use live chat feature among other methods, and they make it very simple to make a return if needed.
Loyalty Programs: Loyalty programs can be great ways to keep existing customers engaged with your brand. Loyalty programs offer some reward to frequent customers of your business. You want your program to be easy to join – including sign up locations in your transactional emails and on social media. You may also want to consider using a tiered system so that more purchasing is rewarded with more points. There are several examples of companies with very effective rewards programs. Sephora, in particular, has a great rewards program that encourages online shopping. Every time you shop at Sephora (online or in their stores) you are awarded "Beauty Insider Points" which can then be redeemed for rewards – while they do have some rewards in stores, the biggest ticket rewards can only be redeemed through their online store, encouraging people to shop online.
Closing Thoughts

The post-purchase experience is a part of the overall purchasing journey and can play a huge factor in your customer retention rates. If you are running a Magento store, you want to make sure your customers have a great experience and enjoy interacting with your business – optimizing your post-purchasing experience is one way to ensure this. By building an enjoyable, interactive experience with your brand, you will keep customers coming back for more.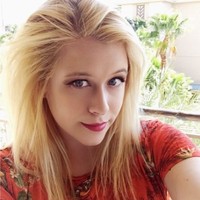 About Kelly Mason
Kelly is a Marketing Assistant at Customer Paradigm. She loves creating engaging and educational content and connecting with the community through social media. Outside of the office, she can be found eating her way through Colorado one brunch at a time and hiking in Rocky Mountain National Park.