Most e-commerce store owners know that they need to include search functionality on their website. However, few store owners spend the time to optimize their search features to act as a tool to improve their conversion rate. In this guide we are going to explore some simple tactics for improving your search functionality, engaging your customers, and increasing your conversion rates.
The Importance of User-Friendly Search Functions
Did you know that up to 30% of site visitors will use the site search box? This means 30% of your customers are coming to your store looking for something specific they want to purchase. Your site search functionality can make or break a sale. If customers come to your store and search for a product, but aren't able to find what they were looking for, they will leave your site without making any purchases.
Customers that come to your store and utilize the site search features are more likely to convert (make a purchase) versus customers using the standard menu to browse through items. Customers utilizing search functions are in the later stages of buying. This means that they already know what product they want to purchase and are now looking to view the availability, price, and shipping cost.
Optimizing your search functionality improves:
Conversion rate – it is easier for your customers to find what they are looking to purchase
Customer loyalty and retention– customers know they can always find products quickly and easily on your site
Customer opinion of your brand – if your site is easy and intuitive to use, your customers will have a better overall view of your brand compared to your competitors
Site Search for Data Gathering
Having search features on your store not only benefits your customers but can give you – the store owner – insight into how customers are using your store and what their intentions are. Most search features keep a list of search terms that your customers have entered. You can use this list of search terms to see what sort of products your customers are interested in, and what terminology they are using to search for products, this data can then allow you to make informed marketing and product decisions. For instance, you could use this information to help you: source new products, improve your search results and site functionality, direct customers to similar products, and more.
In Magento 2 you can quickly check your "Search Terms Report" to see what search terms have been searched for and with what frequency. (If you need help accessing your Search Terms Report, check out our guide!)
How to Improve Your Search Feature for Conversions
1. Visibility
It all starts with the search bar itself. The visual format of the search bar is often an afterthought, often the search bar has been reduced down to not much more than a small magnifying glass icon. You want to draw attention to your site's search bar so that customers can find it quickly. Several methods can help you set your search bar apart. Methods include: setting an outline in a contrasting color, putting instructional words inside the box (such as "Enter search here" or "I'm searching for…"), and utilizing a button with a word or a symbol that denotes "search" next to the text box.
2. Speed
Across the internet, page load time matters, and even more so in the e-commerce realm where each second a customer has to wait could mean losing out on a sale. We talk a lot about the importance of speed here at Customer Paradigm; it's a fact that users typically give a site an average of 2.6 seconds of load time before clicking off a site. With users expecting the search speeds of Google, your search functionality needs to populate search result to meet expectations. There are many options you can utilize to speed up your e-commerce site – including different caching options and using CDNs – we are happy to help you select the best one for your needs!
3. Autocomplete
Autocomplete is a huge time-saver for shoppers. Consumers expect search behavior like Google searches autocomplete. Autocomplete serves an important purpose in helping your customers avoid misspellings and provide an opportunity to have search results be filled with items rather than returning no results. Utilizing smarter search features such as autocomplete to provide a fast and familiar shopping experience to your customers can drastically increase conversion rates.
4. Long-Tailed Keyword Searches
Optimizing your search functionality to support smarter, more intuitive long-tailed keyword searches takes your search functionality one step further by allowing you to understand the intent behind your customer's searches. For example, someone searching for "women's short sleeve blue cocktail dress size s" is much more likely to convert than someone who is only browsing through your selection of women's dresses. If your search functionality can deliver the appropriate results on long-tailed keyword searches your jump in conversions could be significant. According to studies, sites with search functionality that supports long tailed searches have as low as 2% cart abandonment.
5.Mobile Search
Everything continues to move towards a "mobile first" approach, your site search is no exception. We know that typing on smaller devices on unoptimized mobile sites can be extremely cumbersome. Be sure to test out your search features on many different types of devices (or an in-browser emulator) to make sure your search results load quickly and consider implementing a feature that enlarges your search bar when clicked on to type for additional ease of use.
6. Offer Relevant Recommendations
What do you do when you search for a product, and land on a "product not found" or "product out of stock" page? For most customers, the answer is to immediately head to another online retailer to look for the desired product. Take a page out of the book of big box retailers (i.e. Amazon), when products are unavailable or out of stock, offer relevant alternative suggestions on your search result pages. This tactic provides your customers with an easy, curated list of purchasing options, rather than letting them leave your store empty handed.
Closing Thoughts
Site search functionality is an area of e-commerce sites that when left unoptimized can have customers heading for your competition. Search functionality is likely to become even more important as mobile continues to dominate – with fewer users wanting to take the time to navigate through lengthy menus on their devices. Customers expect search features on e-commerce stores, our experiences and data from large internet marketing research companies confirm this. You want to be consistently improving your customer experience to retain your customers and stay ahead of the competition. Customer Paradigm is experienced in the advanced optimization of the user experience on e-commerce stores and can help you find the search functionality solution that is best for you. Connect with us and let us know how we can help you achiece your ecommerce goals!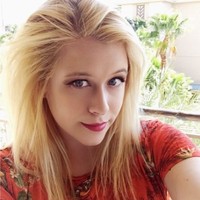 About Kelly Mason
Kelly is a Marketing Assistant at Customer Paradigm. She loves creating engaging and educational content and connecting with the community through social media. Outside of the office, she can be found eating her way through Colorado one brunch at a time and hiking in Rocky Mountain National Park.