Major retailers like Amazon, eBay, Wal-Mart, and Jet dominate the current e-commerce landscape. It can seem daunting, and nearly impossible to compete with these e-commerce giants as a small to mid-sized store. The fact is, you're not alone there are thousands if not millions of e-commerce stores that compete for online visibility next to big box retailers. It is possible to sell excellent products, rank for the right keywords, build a community, and keep customers coming back for more in the "Amazon" era.
Narrow Your Playing Field 
E-commerce giants are host to a nearly infinite amount of products, listed by a huge variety of different merchants. Amazon claims to have over 2 million different sellers worldwide. With so many merchants and products, it is impossible for Amazon and other large retailers to regulate everything that gets listed on their platforms. This makes it incredibly easy for merchants to list lower quality products in bulk. So while it may be easy to find a product in the ballpark of what you are looking for, it can be harder to find the exact product you want in the quality you expect.
If you are aiming to compete with major retailers in terms of catalog size, you will never come in first place. Figure out what your customers want or need by defining your target audience. Then refine your product selection to fit this niche. You will find that there are plenty of specific, specialty products that customers either need or want but can't find online through bigger retailers.
"Want to compete with major retails? Define your niche and curate your product selection."
Smaller retailers have the opportunity to set themselves apart from big box retailers by specializing in a certain niche and curating their inventory with a selection of unique products. For example, if you are a book retailer you are unlikely to be able to compete with the vast inventory and price points of a store like Amazon or Barnes and Noble. Instead, you could focus your inventory on rare, vintage books (you could specialize even further by only selling books of a particular genre, from a particular era and so forth) and become well known for your expertly curated selection.
Sell Differently 
If you want to attract customers to shop at your store over a major retailer, you have to sell in a way that sets you apart. Some creative selling methods include:
Unique Presentation & Delivery: With most major retailers when you order a product you know exactly what to expect on arrival. Typically you receive a plain, functional brown box containing your item. Businesses such as Amazon ship products from all over the country out of giant warehouses, leaving very little room for the retailer to include personalized or unique touches when sending out products.
One example of unique product presentation and delivery is through curated subscription boxes. Many companies have thrown their hat in the subscription box ring. By pairing items that go together, curating the box around a certain theme, and packaging the whole thing in a creative way, this creates a unique overall product for customers that they can't get anywhere else.
Purpose Driven Selling: Purpose driven selling is selling an item for a specific purpose. For example, you might be selling a product to solve a problem or complement a service. For instance, you may be selling your own unique line of yoga props online. You could then create a series of web-based classes that utilize your specialized products in the class. Your customers will have an immediate purpose when buying your product, as well as feel an increased value, having received not only your product but also a class that shows them how to make the most of the product.
Adding Additional Value: Amazon now carries over 480 million products, with so many products spread across various categories, departments, and warehouses it would be impossible for a company of that size to personalize each order. Smaller retailers have the chance to set themselves apart and add a human touch to their sales by adding additional value to each order. For instance, if you sell children's clothing items, you could include a small gift like a handmade hairclip in each of your packages to give your customers a personalized feel. This small extra gift is at low cost to you but gives your customers something special in each package that they can't get from a major retailer.
Next Level Customer Service
Customers have come to expect fast, free shipping and simple returns process from big retailers. Most customers would argue that these perks are some of the main reasons they choose to shop with an e-commerce store. Not only do you need to match these perks, but you have the opportunity to go above and beyond. By providing outstanding customer service perks, you will create repeat customers that enjoy shopping at your store.
There are many customer service features you can include on your store. Include multiple ways to contact you such as a live chat feature, providing an email address, phone number, and real address. These small features can go a long way with building trust and providing that next level of attentiveness and customer service to your customers. Another example is to provide multiple payment options so that they are able to choose the one they feel most comfortable with and allowing your customers to pay in installments (i.e. layaway – a feature most big retailers have yet to implement). Exemplary customer service will increase your customer retention and set you apart from major retailers – your customers will know they will be taken care of as an individual when they shop with you.
Content-centric Focus
It is unlikely you will ever be able to win against big retailers in competitions of price point or size of inventory. However, you can get a leg up on big retailers with the level of content you provide. Major retailers simply don't have the manpower and time to create detailed content for every single product. You can focus on creating content rich product pages that have well-written product descriptions, detailed pictures of your product, product videos, user guides, warranty information, Q&As, customer reviews and more. Customers will feel confident about purchasing products from your store and being provided with all of the information about the product in one place.
Another place you can focus on content is by creating a blog section for your store. This gives you a space to provide additional content related to your niche that your customers might find useful. A blog is a great way to show your customers that you are the expert in your field. Customers will be more likely to continue to shop from a store where they feel a level of expertise, rather than a larger retailer that has too many products to be an expert in any one product.
Website Interface
Big retailers that have multiple product categories tend to stick to the same look and feel for all of their categories and product pages. For instance, if you go to the "Clothing, Shoes & Jewelry" section of Amazon you will notice that it looks and feels exactly like their "Books and Audible" section.
As an independent retailer, you have the opportunity to design your store however you want. This freedom allows you to optimize the look and functionality of your store for the type of customers that are purchasing your products.
Build a Community
It's great to get a sale. But how do you retain that customer, and keep them coming back for repeat sales? A customer that stays engaged with your brand is more likely to make a repeat purchase. Adding a reviews section on your product pages or user forums are an excellent way to encourage interaction with your customers and build a community.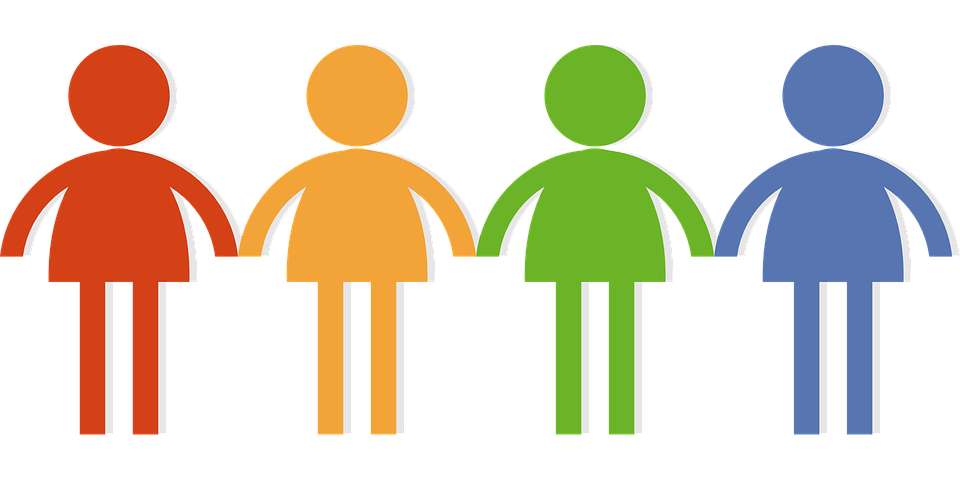 Social media is another great place to build your community. Creating and optimizing your social media profiles so that you have a clear and consistent presence across the web will give your customers easy outlets to engage with your business. Responding to all comments and messages in a timely fashion will show that there is a real person behind your brand.
If your focus is on providing a product or service locally or within a particular area, you could create a meet up for your customers. For example, if you sell bikes, you could sponsor a local bike ride and invite your customer base to participate. This is a great way to engage existing customers, as well as advertise to your community.
Closing Thoughts
It can seem daunting running an e-commerce store in the age of large online retailers that dominate the e-commerce landscape. The key is focusing on ways to set your business apart. Finding your niche and becoming an expert in it, utilizing creative ways to sell your product, optimizing the user experience of your store, providing content rich pages, excelling in your customer service, and building an active customer community are all ways to help set your store apart and increase your conversion rates. Customer Paradigm has extensive experience in optimizing e-commerce stores for maximum conversions. Connect with us today and let us help you reach your e-commerce goals. It IS possible to coexist and succeed alongside the e-commerce giants!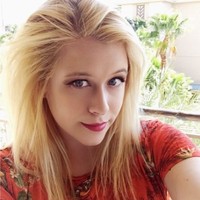 About Kelly Mason
Kelly is a Marketing Assistant at Customer Paradigm. She loves creating engaging and educational content and connecting with the community through social media. Outside of the office, she can be found eating her way through Colorado one brunch at a time and hiking in Rocky Mountain National Park.