Moose Mountain Trading Company calls Steamboat Springs, CO home-sweet-home, but their retail reach online is global. (The retail shop is the most fun store in Steamboat's in the busiest block of downtown.) They offer a carefully choosen collection of quality sweaters from leading designers and brands as well as handpicked essentials for men, women and children. They came to us wanting to upgrade their old eCommerce system to Magento 1.5 so they could take their online shop to the next level (or two!). Magento was installed on Nexcess hosting, and we used the HelloSimple theme as a template for the store with modifications to the templates. The company culture comes through on the site – fun products to have, amazing quality lines, and stellar customer service.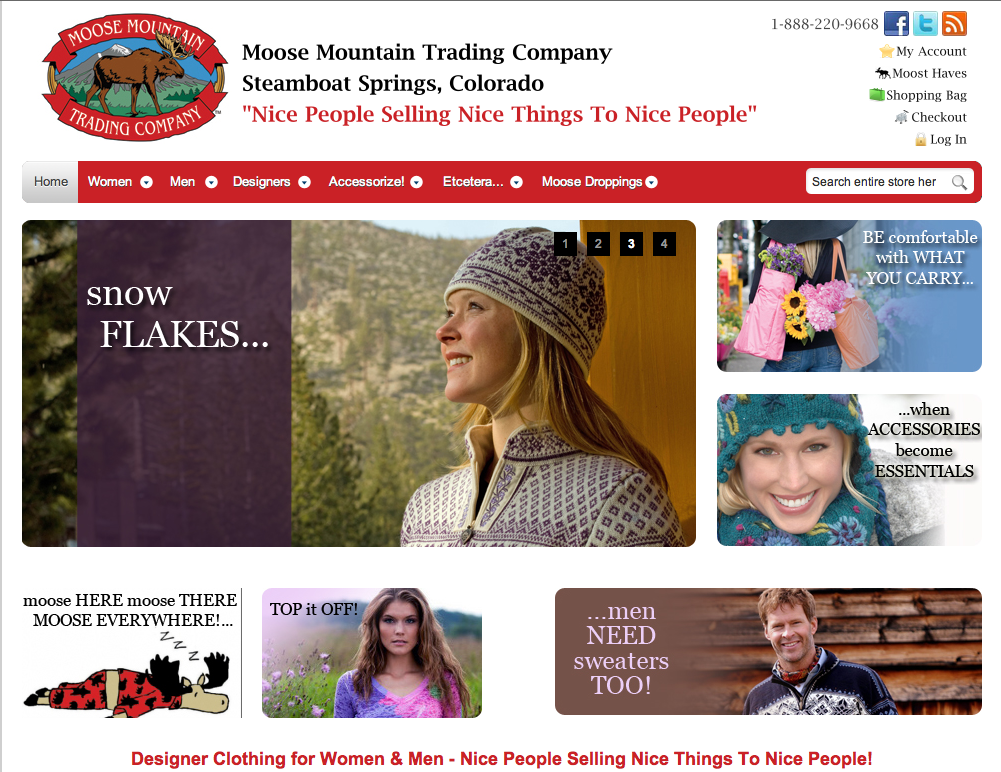 The product pages got some special treatments in the display of information such as the bulleted lists in the product description area, the magnification view, and the modifications to the info tabs below the image display.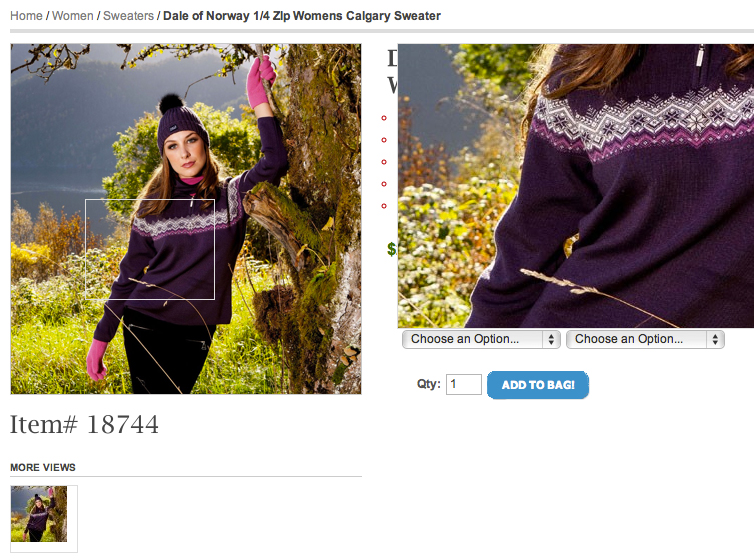 The Swatch extension displays the color once the color is selected from the drop down: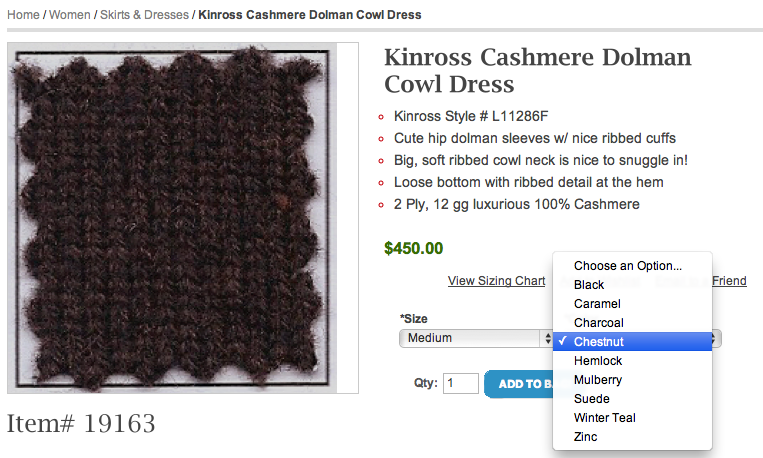 Each tab is specific to a field in the admin and their POS system where the information from the tabs pulls from:

The reviews tab allows the customer to submit a review right then and there: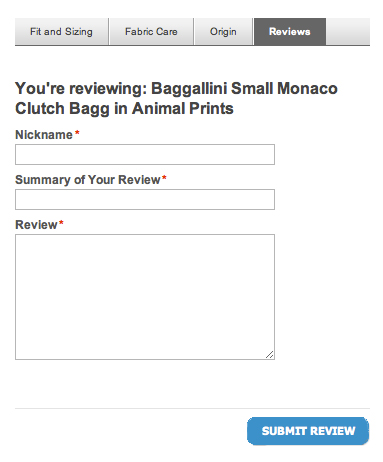 To keep inventory numbers accurate, we worked with their CounterPoint Point of Sale system to integrate with their ecommerce site. All products are managed in house, and then uploaded to the site – so they have little need for the managing products in the backend of Magento. To integrate these systems, we had to customize some of the core structure of Magento in order to make the import seamless for the client. We used the One Page Checkout extension from Magento on this site to simplify the user experience and increase the ease of online shopping. (This is a plugin that every Magento site should use, but I'll write a post dedicated to that soon.) We were proud to launch this site in July. A lot of work went into getting this one ready to go live, and it looks as fabulous as the products they sell.