In July, we launched the new Hung On U Magento eCommerce site with a full load of special features and customizations. Here are the details of the project and the Magento customizations we did for them. About the Company: Founded by supermodel Patti Hansen, Molly Madden, and Debi Koppel, Hung On U offers designer bags in exotic and casual materials that celebrates the unbridled spirit of artistic expression fused with authentic rock'n roll chic. They have a wordpress site – www.hungonu.com – and wanted to integrate it with a Magento store. The Design: We applied their design PSD's to a modified HelloSexy theme from HelloThemes, and made a custom image slider on the home page. The Custom Features:
1. Viewing Options – they wanted the user to select the style of images shown on the category displays – such a model view, product view – or even the casual model view. We made a module to handle their selections (which may be made into extension and sold through our site soon).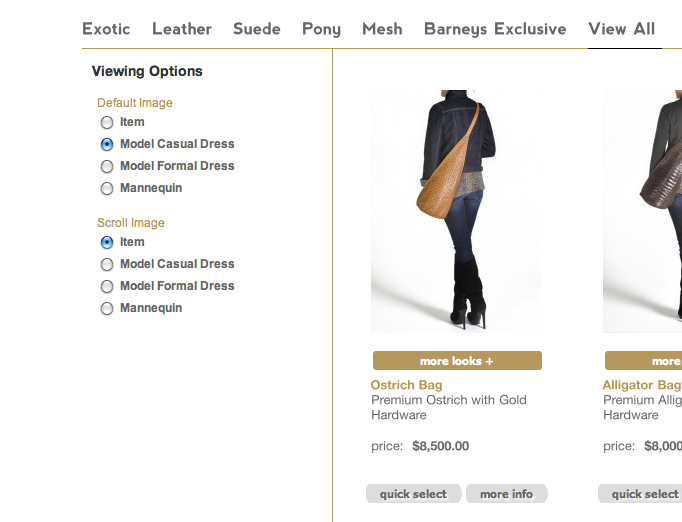 2. On the Contact Us page, we installed a custom customer support page complete with a freshly built javascript menu.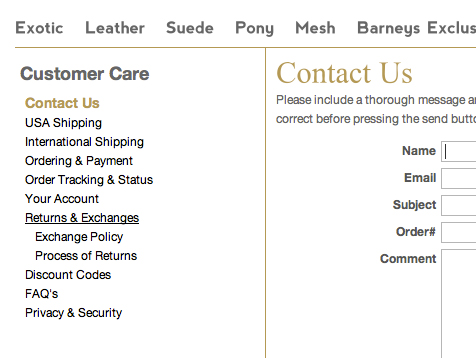 3. Instead of a login page, we created an Ajax pop up login module and integrated their Facebook extension for users to login via facebook as well.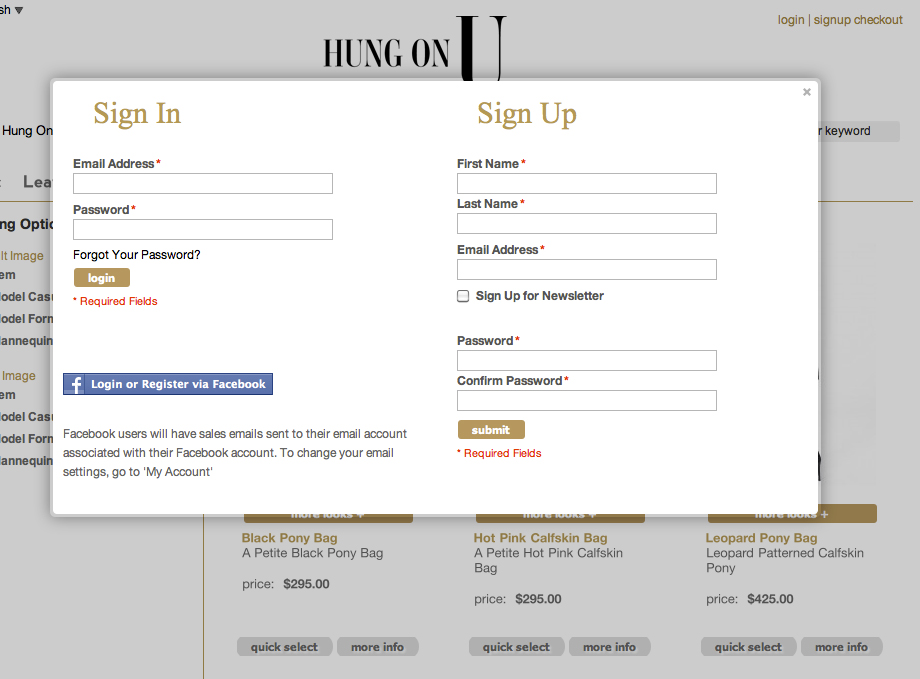 4. Once the user is logged in to their account, or sets up an account, you'll see the Ubar custom feature along the right side of the page. This menu follows you around the page as you scroll if your browser is at full-width.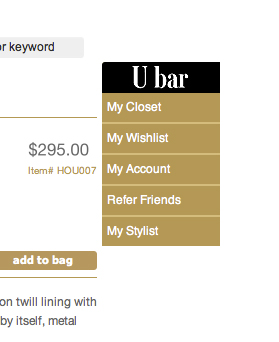 5. The UBar includes the mystylist link which is an Ajax popup for recommendations for that user.
6. From the Category display, the More Looks link is an Ajax pop up that let's you view larger images and scroll through all the options.
7. On the same display, the Quick Select is an Ajax pop up that allows you to add the product to your cart without going to a new page.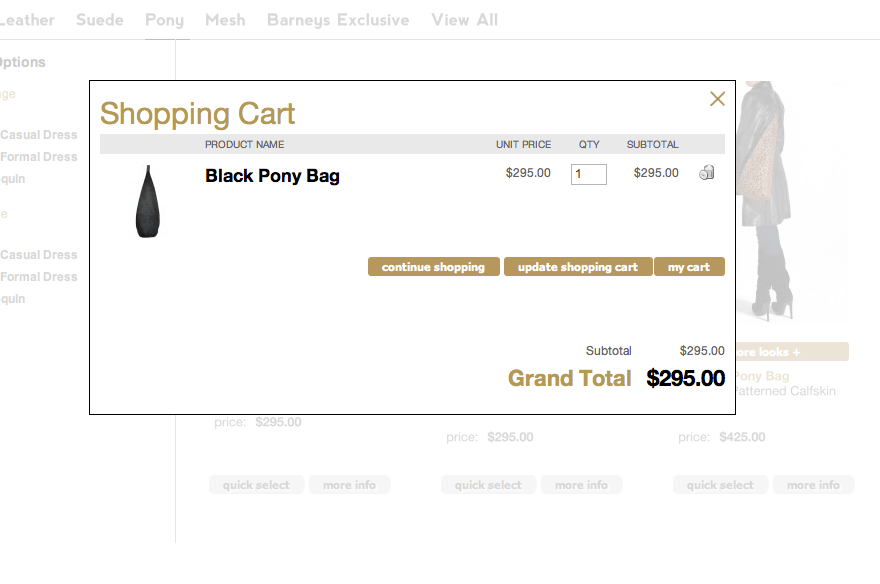 8. Each product has a row of social sharing icons with a custom counter that shows the number of emails, tweets and Facebooks shares about a specific product.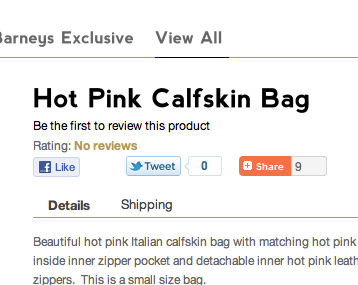 9. The Reviews module allows the user to scroll through to read the submitted reviews.

10. We modified the 'Recommended products' section to 'Stylists Suggests' which shows additional suggestions for each product, still set in the admin and manageable by the client. 11. On of the issues with the zoom / magnifier features of Magento was that the magnified area covered a substantial portion of the page, covering up the good stuff. So, we customized the ZOOM for the client so that the closer look stayed within the space of the product image on the page.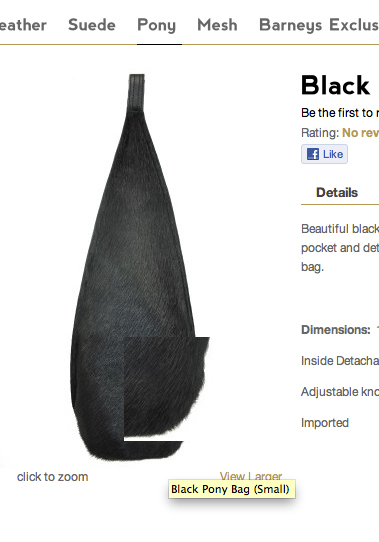 12. Ever been dismayed by the 'View Larger" functionality? We made it bigger so that it almost scales the full height of the monitor (well, if you're on a MacBook).
13. In the upper left of the site, the translator menu is a java drop down displaying the 3 language options.