The Difference Between Magento Enterprise and Community Edition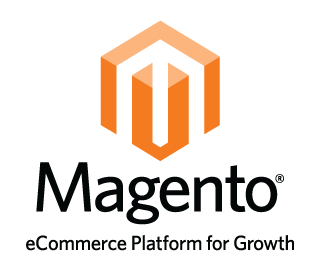 History is littered with the ghosts of corporations who, out of ignorance, folly, or through plain stupidity failed to choose solutions that best fit their company. Just ask your local Blockbuster franchise. Picking the right solution for your business requires a realistic and honest assessment of your resources, finances, and goals.  While choosing between Magento Enterprise and Magento Community Edition ranks somewhere between ordering lunch and naming your firstborn, it's closer to that kicking and screaming bundle of joy than you might think.
Another way to look at it is to see the choice as choosing between college and Wikipedia: Two very different beasts, with different applications. With plans starting at $14,420 annually, Magento Enterprise costs about as much as a year of college, although it includes considerably fewer all-nighters, dive bars, and student loans. Magento Community edition, however, is free open source software. Similar to Wikipedia, anyone can make changes (for better or worse) to modify and optimize Community Edition for their business or industry. You wouldn't put down a tuition deposit at culinary school to find a good recipe, and your doctor hopefully wouldn't have learned the difference between hair loss and hepatitis through Wikipedia. Similarly, picking the right version of Magento can help you keep your hair, and keep your business in the black.
The decision is especially tough because Magento Community and Enterprise have the same fundamental core. Enterprise offers a whole host of valuable features, as well as support and security. However, much like the decision to rent a Corvette over a Corolla, you need to determine if the added features justify the price tag when it comes to your needs and wants.
At Customer Paradigm, we recommend that you base your decision off revenue. If your site is making less than $150,000 a year, you should be fine with the free community version. In addition to saving you tens of thousands of dollars a year in licensing fees, the community version also offers extensions and customization's developed by other businesses, as well as the ability to contract or hire a developer to further customize it to your needs. If your business has big plans for growth, you can always upgrade to Magento Enterprise. A good developer is key to any upgrade, and no place to save a few bucks. A more experienced developer can deliver a smoother transition and a more polished final product.
If your site is already bringing in $150,000 or more in revenue, and you are serious about having a state-of-the-art eCommerce platform, Magento Enterprise can be a serious asset to your business. While the price tag may seem steep, it's an investment, and one that will deliver (and is 100% guaranteed to not be run by Bernie Madoff). If you are on the bubble or below our recommended cutoff, it is important to note that the additional features like targeted offerings, call center software with assisted shopping, and PCI compliance can significantly grow your business by helping you reach and retain customers.
Putting a V8 on a bike does not make it a sports car, and licensing Magento Enterprise for your small eCommerce business is certainly overkill. Similarly, putting standard unleaded fuel in an F1 car is a recipe for disaster, and trying to save a few bucks by using Magento Community for your large eCommerce business can put you miles behind your competitors, and cause headaches for your customers and yourself.
A final, but very important point to consider is security. The Internet is the kind of neighborhood where you roll up the windows and lock the car doors. A few extra security features can't hurt, and can save you money in the long run. Magento Enterprise offers credit card tokenization and highly secured payment bridges, features required by credit card companies and banks. Your customers aren't likely to have the desire (or the funds) to keep buying from you if their identities keep getting stolen.  That reminds me, I have to run to the airport and pick up the crown princess of Nigeria. I hope I wired her enough for the flight this time, wish me luck!
Breakdown Between Magento Community and Enterprise Versions
| | | |
| --- | --- | --- |
|   | Magento Community | Magento Enterprise |
| Cost | Free | From $14,420 Annually |
| Customizable | Yes | Yes |
| Technical Support | No | Yes |
| Additional Security | No | Yes |
| PCI Compliance | No | Yes |
| Gift Registry | No | Yes |
| Private Sales, Events, and Invitations | No | Yes |
| Reward Points | No | Yes |
| Call Center with Assisted Shopping | No | Yes |
| SOLR Search | No | Yes |
| Customer Segmentation and Targeting | No | Yes |
| Recommended For: | Small companies with revenue <$150,000, and those with experienced developers | Large, medium, and growing companies looking for the ultimate in customization, security, and adaptability. |
If you are looking for an experienced and skilled Magento Developer, be sure to contact us. We are Magento Silver Partners and know our way around the 150,000+ lines of code, we've been trusted many times to deliver the best looking and functioning Megento website for numerous companies. Just check out our portfolio…