ARE YOU WASTING MONEY ON PPC ADS?
Have you ever checked your Google Ads dashboard to see that you've already spent your daily budget – and it's not even lunchtime? That's because knowing how much budget to set is one of the biggest challenges.
It's a new year and a great time to be thinking about budgets. In this week's article we'll share some vital expert recommendations to help you gain  control over your budget spend.
This week's PPC mistake to avoid: Setting & Forgetting
One of the most common mistakes we see with PPC ads is budget management. PPC is not a "set it and forget it" type of advertising.  It's easy to think the job is done after your campaign is up and running, but that's just the beginning! PPC takes close monitoring and tweaking to get it to perform well. 
Here are a few things you'll want to focus on –>
Daily Monitoring
You are spending money on a daily basis so it's important to be checking the dashboard daily to see how your ads are performing. In particular, you want to look out for any activity that could be causing budget wastage – 
Large increases in CPC (Cost Per Click)
Low CTR's (Click-Through-Rate)
Low converting campaigns
Large increases in clicks
Non-Converting Keywords
When checking your campaigns, you'll want to be asking yourself –
Are you getting the results you want?

Can you optimize the ads to make them perform better?

Am I spending too little/too much money?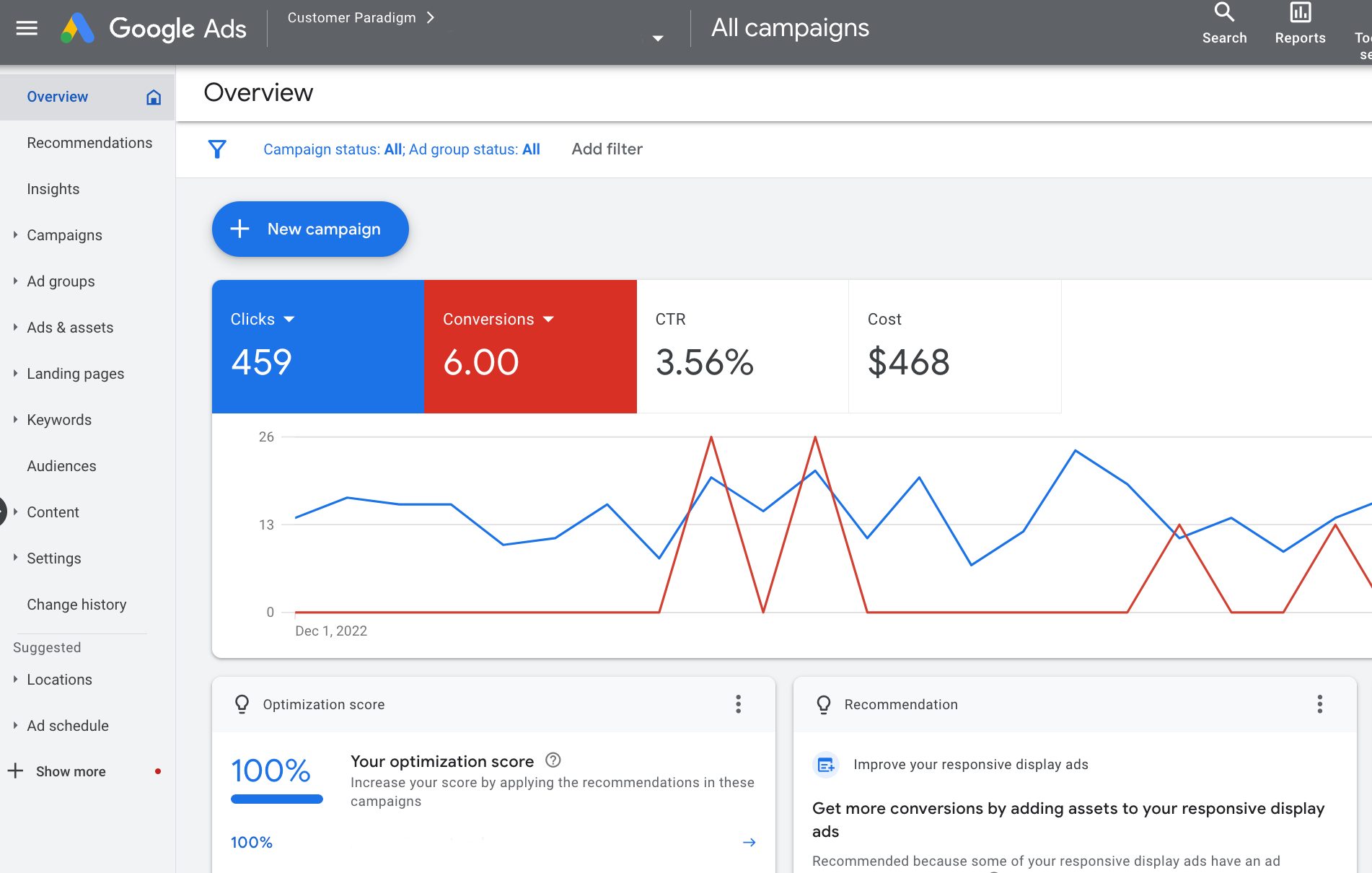 Setting-up An Ad Schedule
For more control over your budget, we recommend introducing an ad schedule to your campaigns to prevent money being wasted on low-intent 1am clicks.
It may be beneficial to create your ad schedule around your business' opening hours. If your business is open only on weekdays, then you might want to stop your ads from showing on the weekends.
Remember to revert back to your goals, if your business goal is to generate more direct phone calls from your ads, it would make sense to only show your ads during operating hours when someone is there to pick up the phone. Related Article: Guide to Setting PPC Goals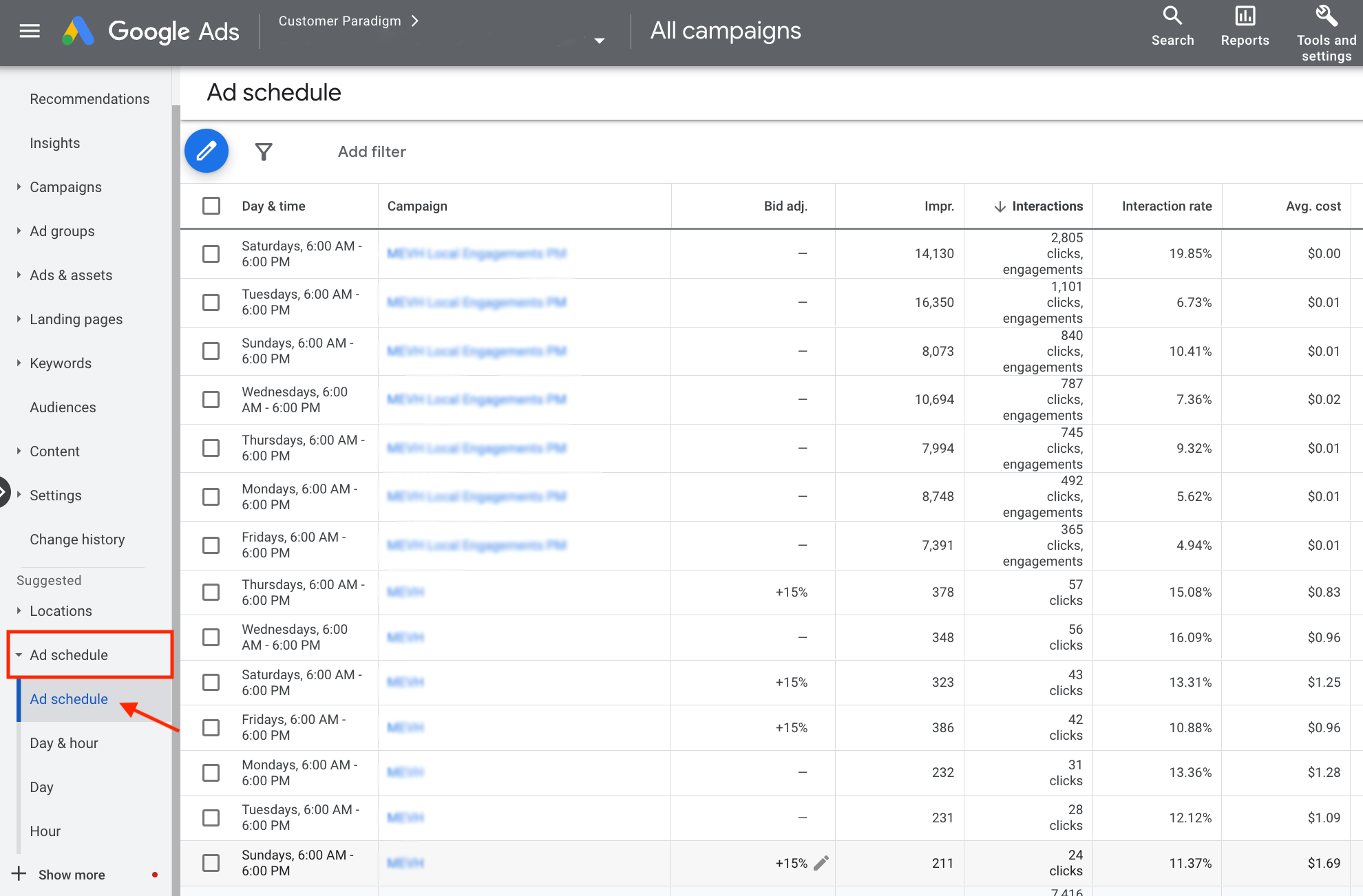 To do this, go to the menu at the left of your ads account, and find 'Ad schedule'. Click the blue pencil icon, select the campaign you would like to add a schedule to and then use the dropdown menus to choose which days and times you'd like your ads to appear. 
Reallocating Budget
Don't be afraid to lower budgets on ads and campaigns that are not performing well. Use this opportunity to move budget from poor performing ads to ads that are performing well. This will help improve your conversions and help you to reduce wasted spend. It's better to count your losses and move that money elsewhere.
Consider Raising The Bids
If your ads are converting but not generating enough clicks, consider raising the price you're willing to pay for the lead (CPA – cost per acquisition). Oftentimes, having too low of a bid can result in your ad not appearing at all and tweaking your daily budget up by a couple of dollars could make the world of a difference in getting your ad in front of new leads.
Bid More On High-Value Keywords
Do you know which of your keywords are generating the most value? It's great to be tracking ad impressions and clicks, but which of your keywords are actually converting into sales? It's important to also monitor in-bound calls from your ads, form submissions and live chat sessions.
Monthly Monitoring
At the end of each month, you'll want to take a comprehensive look at how the campaigns performed overall. You'll want to examine what's working and not working so that you can make informed decisions on your PPC strategy.  With PPC its best practice to not be too hasty. You don't want to optimize your campaigns too early without any data to back it, but you also don't want to keep letting poor performing campaigns keep spending either. 
Here are some tips to consider at month-end, before deciding to scale your campaigns – 
Expanding your keyword lists after you have a well-converting set

Creating new campaigns based on performance

Trying out new campaign bidding strategies
EXPERT TIP
Measuring ad effectiveness is difficult without the proper tools. Google Analytics and Google Ads allow you to measure clicks and conversions but these metrics don't tell you anything about the quality of the lead and their potential value. They also don't track off-line conversions such as form submissions and direct phone calls.
We recommend investing in a CRM platform that can integrate with Google to help you identify your most profitable ppc campaigns. Read more about how to measure the effectiveness of your ads
By following these tips you can turn money-drainers into winning campaigns. Prefer to hit the reset button and start from scratch? We're here to help! Let our team of PPC experts help you avoid making costly mistakes and generate solid customers for your organization.
Give us a call on 303.473.4400 or reply back to this email and let's connect!
Stay tuned for more…
Jeff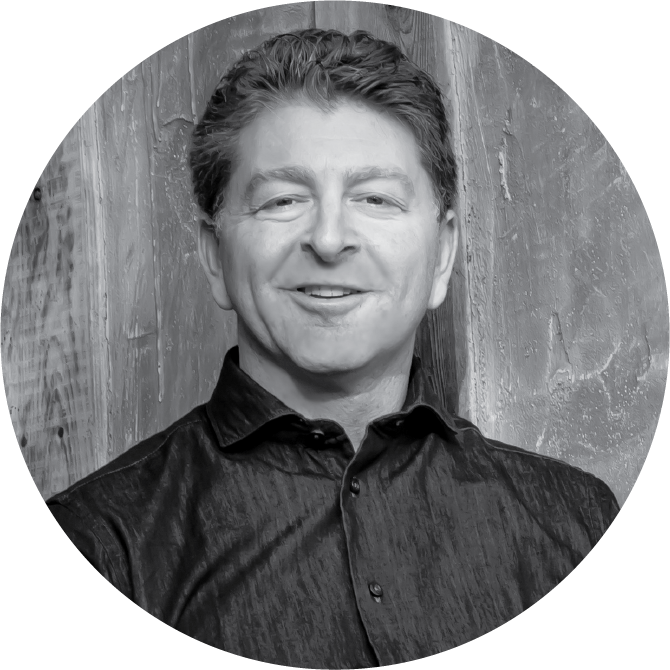 READY TO START GROWING YOUR BUSINESS?
Schedule a free, No Obligation Consultation about our Digital Marketing Services
let's start marketing
Say Hello!
We would love to discuss your project with you. Get in touch by filling out the form below and we'll contact you asap. Want to speak to a human now?         Text or call 303.473.4400