We're thrilled that we're working with Liz Canavan of Alchemy of Order to help her site perform better for search engine optimization. Liz's company does professional organizing – and can help transform your spaces – so often overstuffed with the heavy, useless clutter we all seem to collect – into exciting, inviting, usable space.
When we first started working on her site, Google was only able to index two paragraphs of copy on her site. The way her site was built, Google couldn't understand her navigation (it was all hidden in graphics), and so nothing on her site was indexed.
Google just visited the site again a few days ago, and was able to index all of the site, including ALL of the content on the page (we changed a lot of content that was "locked" in graphics and replaced it with readable text), as well as the top and bottom navigation.
Here's what the Google Cache looks like now: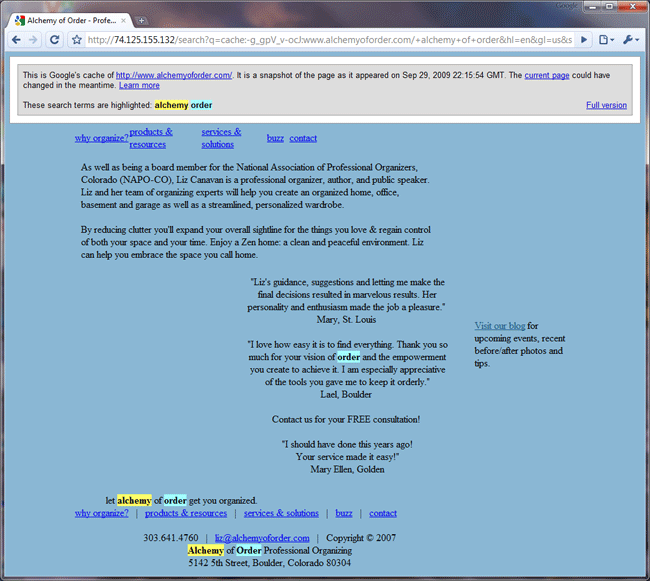 For more information about Liz Canavan and Alchemy of Order's professional organization service in Boulder, Colorado – visit here >>