If you are running a business, whether a Magento e-commerce site or a traditional brick and mortar store – chances are at some point you are going to receive a complaint. Even if you have the most streamlined processes, award winning customer service, and highest caliber products – inevitably someone will be unhappy at some point.
Customers complain when they feel frustrated, or as a result of an action that doesn't meet their expectations.
Frustration can occur at any time in the purchasing journey – and potential frustrations are everywhere. From packages lost in the mail, to the layout of your product pages, to the ease (or lack there of) of your checkout process, there are endless points that your customers could get snagged on and feel frustrated.
As a Magento e-commerce store owner you need to anticipate these points of frustration for your customers and, if possible, eliminate them before they become a problem. Reducing complaints is a no brainer – fewer complaints mean happier customers, and happier customers spend more per transaction, abandon carts less and make repeat purchases.
Studies show that it can take up to 12 good experiences to make up for ONE bad experience.
Here are four simple tips to help you optimize your Magento e-commerce store to create a positive experience and reduce complaints before they happen.
Be Proactive with Customer Support
Customers will have questions and feedback – and it is always going to be better to address these items before they turn into frustrated complaints. This is where you have the opportunity to be proactive with your customer support.
Have your store policies clearly stated and easy to locate. Items like your return policy, shipping policies, and frequently asked questions should all be thorough and in plain language that is easy to understand. You might want to include links to these items in common places on your website like your main navigation menu, your sitemap, your footer, and in your transactional emails so that it is easy for customers to find this information to refer to first when they have a question.
However, even if you have clearly laid out policies and FAQ's – chances are customers will still have additional questions at some point during their journey, it should be easy for your customers to contact you. Provide multiple methods of communication in various locations on your website. We suggest providing at the very least a contact email address, phone number, and mailing address.
If you can support a live chat feature, this is also an excellent way to provide proactive customer support. Studies show that live chat is the preferred method of customer support, with over 63% of customers saying they are more likely to return to a website that provides live support. If this is not an option for you, a Contact Us form is another great (and simple!) avenue to provide on your website to receive customer feedback, concerns, and questions.
Studies show that 7 in 10 Americans are willing to spend more money with companies that they believe provide excellent customer service. Taking the time to respond to customer questions and feedback before they become frustrations a simple – yet effective way to provide excellent customer service and help prevent experiences that turn into complaints.
Eliminate Friction
How do you feel when you walk into a physical store, and it's a complete mess?
Your online storefront can also be a "mess" the same way as a brick and mortar storefront. If your website is slow to load, difficult for customers to find the products they are looking for, with hard to navigate menus, lengthy checkout processes, and broken search functionality you can expect your customers to be frustrated and view this experience as a complete mess.
It is also critical to take into account that your store is responsive and easy to use on all platforms. 62% of all mobile phone users have made a purchase from their mobile phones in the last six months. It is now extremely likely the customers will be interacting with your website via mobile device or tablet.
Taking the time to plan how you want your customers to flow through your website and optimize their user experience while still in the planning and design phase of your store can save you frustrations and complaints down the line as your customers move seamlessly through their purchasing journey.
Provide Detailed Product Information
What do you want to know before making a purchase online? Nearly everyone has placed an order online and received a product that seems very different than the description provided by the store.
When products don't look, feel, work, or fit how a customer expects after they arrive it's easy to understand why they would be disappointed and frustrated. They've gone through the whole process of researching the item they want to buy, purchasing the item, waiting 2-7 (or more) days for it to arrive, and now the customer is stuck with an item that they don't feel like aligns with what they expected to have purchased.
Taking the time to create detailed product pages that accurately describe the product your customer is buying can eliminate an enormous potential source of complaint. Your product page should contain items like a unique detailed description of the product and photos of the product from multiple angles. If your product has multiple sizes, you will want to include a sizing chart. You may also want to consider including videos of your product, customer reviews, and any other information that will help your customers make the most educated, confident decision so that they know what to expect when the product arrives.
Want more information on optimizing your product descriptions?
Be Up Front With Shipping Information
One of the most common frustrations when shopping online comes from wondering where our order is. We've ALL experienced this as customers. You are anxiously awaiting the arrival of your new purchase – but all you have is a vague 2-7 day shipping estimate.
87% of Americans state that shipping costs and time are one of top factors in deciding where to place an order. When you order something online, you are putting trust in the seller that the order is going to arrive and arrive on time. It's simple – if your customers begin to feel uncertain about their orders arriving you can expect the complaints to start rolling in.
Keep your customers in the loop after they have placed an order by offering order tracking whenever possible.
Customers will feel a greater sense of trust and comfort in your business if they can track their shipments in real time and know when to expect the arrival of their purchases. Providing detailed shipping information will help to decrease the number of complaints rooted in shipping delays and uncertainty.
Closing Thoughts
When running any business, some complaints are to be expected – things don't go perfectly all of the time. However, it is possible to implement a few simple strategies on your Magento e-commerce store to help prevent complaints before they happen. Creating an optimized, positive experience with as little frustration as possible for your customers will increase your conversion rate and customer retention.
Need help optimizing your Magento store? Customer Paradigm's team of Magento experts can help. Connect with us today and let us help you achieve your e-commerce goals.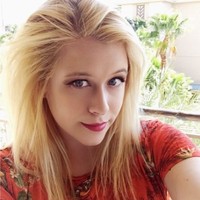 About Kelly Mason
Kelly is a Marketing Assistant at Customer Paradigm. She loves creating engaging and educational content and connecting with the community through social media. Outside of the office, she can be found eating her way through Colorado one brunch at a time and hiking in Rocky Mountain National Park.