Exploring Celigo - The Definitive Guide to the Leading iPaaS
Discover how Celigo can benefit your business with real life examples.
Today, businesses rely heavily on various applications and systems to streamline operations, manage data, and facilitate communication. However, the challenge lies in making these diverse tools work harmoniously together.
This is where Integration Platform as a Service (iPaaS) comes into play, and Celigo stands at the forefront as one of the leading IpaaS systems. In this comprehensive guide, we will delve into the world of Celigo, uncovering its top benefits, capabilities, supported by real-life examples of its transformative power.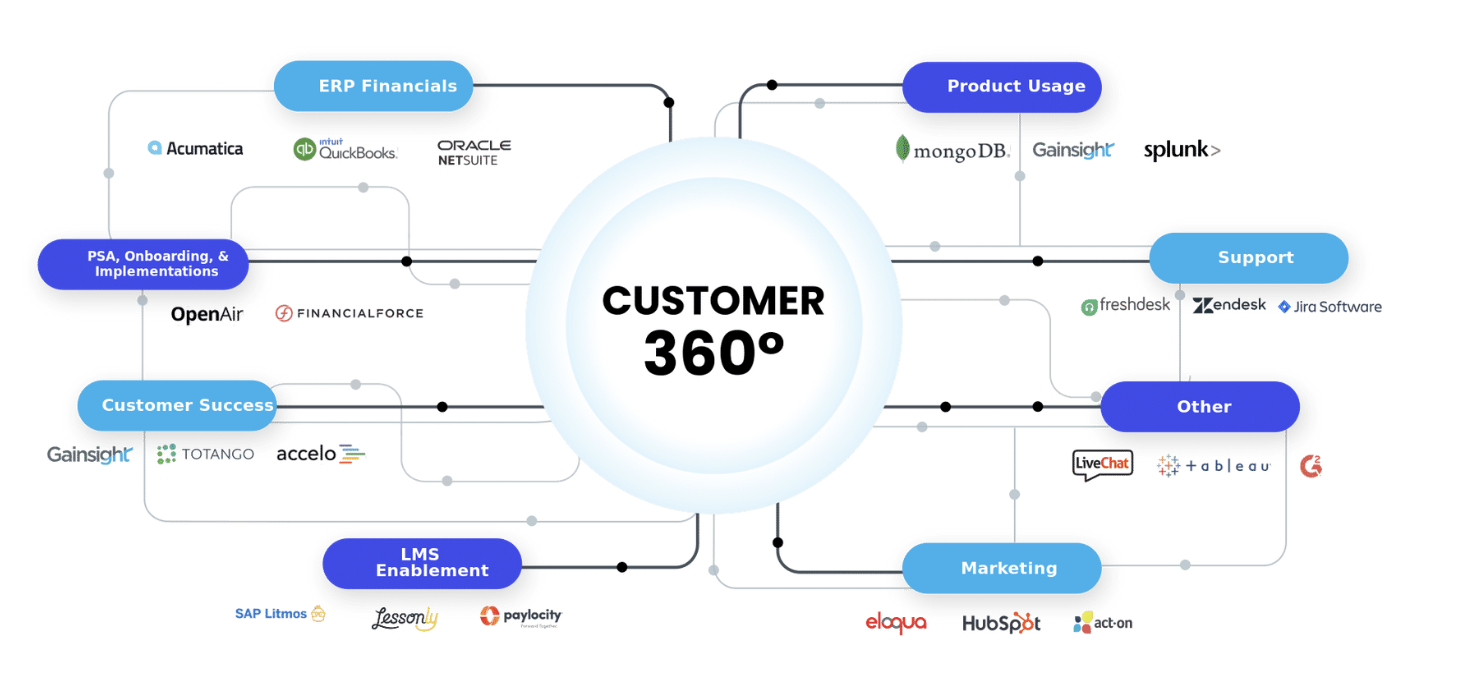 Understanding IpaaS & The Celigo Advantage
Integration Platform as a Service (iPaaS) is a cloud-based platform that enables businesses to connect different applications and systems, fostering data flow, automating processes, and enhancing overall efficiency.
Celigo, a leading iPaaS provider, offers a robust suite of integration solutions that empower businesses to create seamless connections without the complexity of traditional integration methods.
Celigo's competitive edge lies in its user-friendly interface, pre-built connectors, and extensive customization options. By abstracting the complexities of integration, Celigo allows organizations to focus on innovation and growth, rather than grappling with technical intricacies.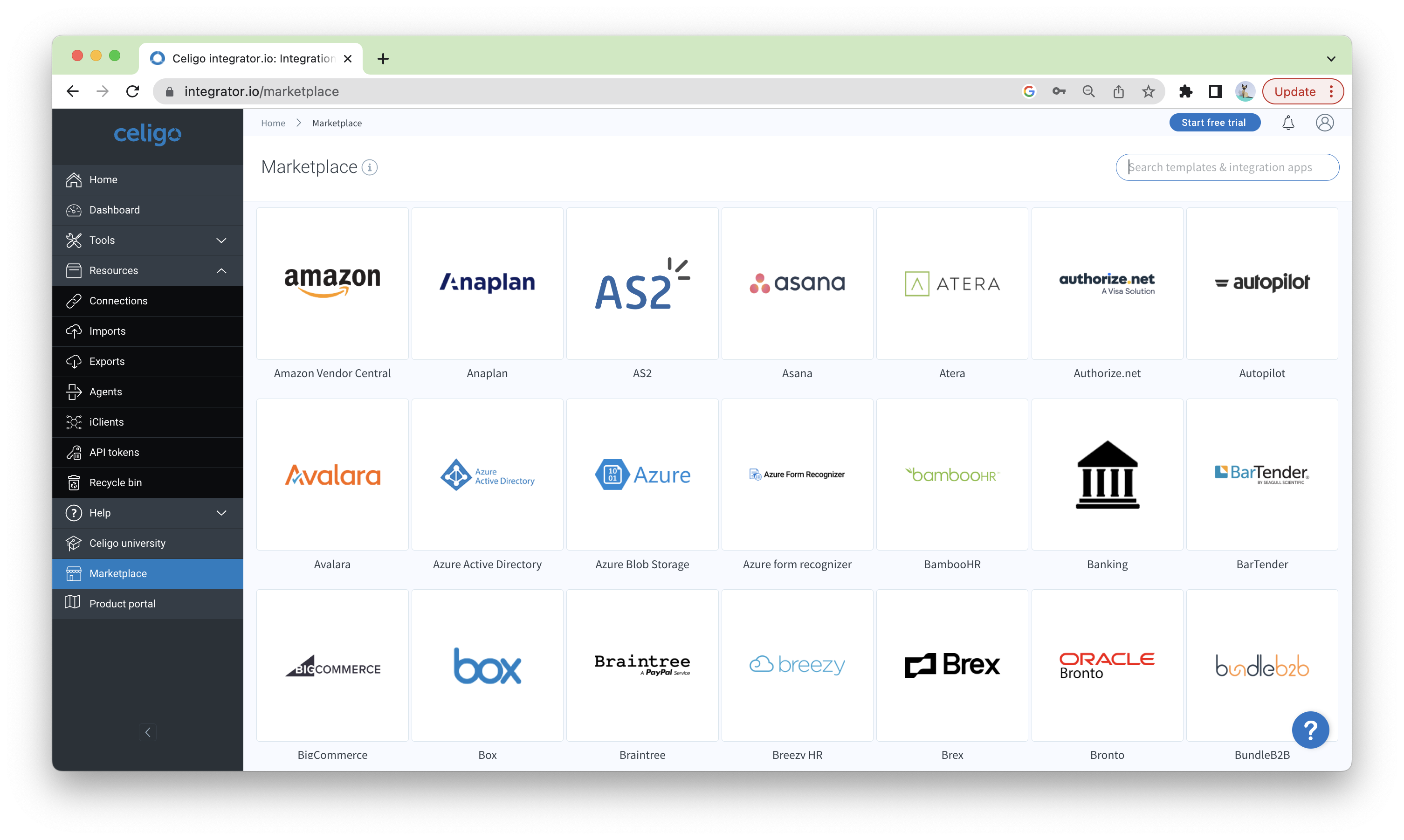 Why you should consider using Celigo for your business?
Scenario 1 |

Ecommerce Integration
With repeat buyers contributing to more than 40% of ecommerce revenue, the significance of process automation cannot be overstated for enhancing customer experiences.
By seamlessly integrating your ecommerce applications and streamlining manual procedures, you can optimize the utilization of internal resources, enhance inter-departmental workflows, and eradicate extended sales cycles and labor-intensive data input.
Imagine you're an e-commerce company that uses Shopify for its online store and NetSuite for order management and accounting. Celigo seamlessly integrates these systems, ensuring that every order placed online is instantly reflected in the company's backend processes. This eliminates manual data entry, reduces errors, and accelerates order fulfillment.
Celigo can help automate tasks and processes by connecting different systems and applications, reducing the need for manual data entry and other manual tasks.
Through automation, your business's scalability remains aligned with its growth trajectory. Organizations that incorporate application integration gain a competitive edge by establishing direct connections within their tech stack. Those that fully embrace comprehensive ecommerce automation at the enterprise level unlock boundless potential for expansion, transcending any growth limitations.
Want to automate your ecommerce processes? Click here to speak with an expert today.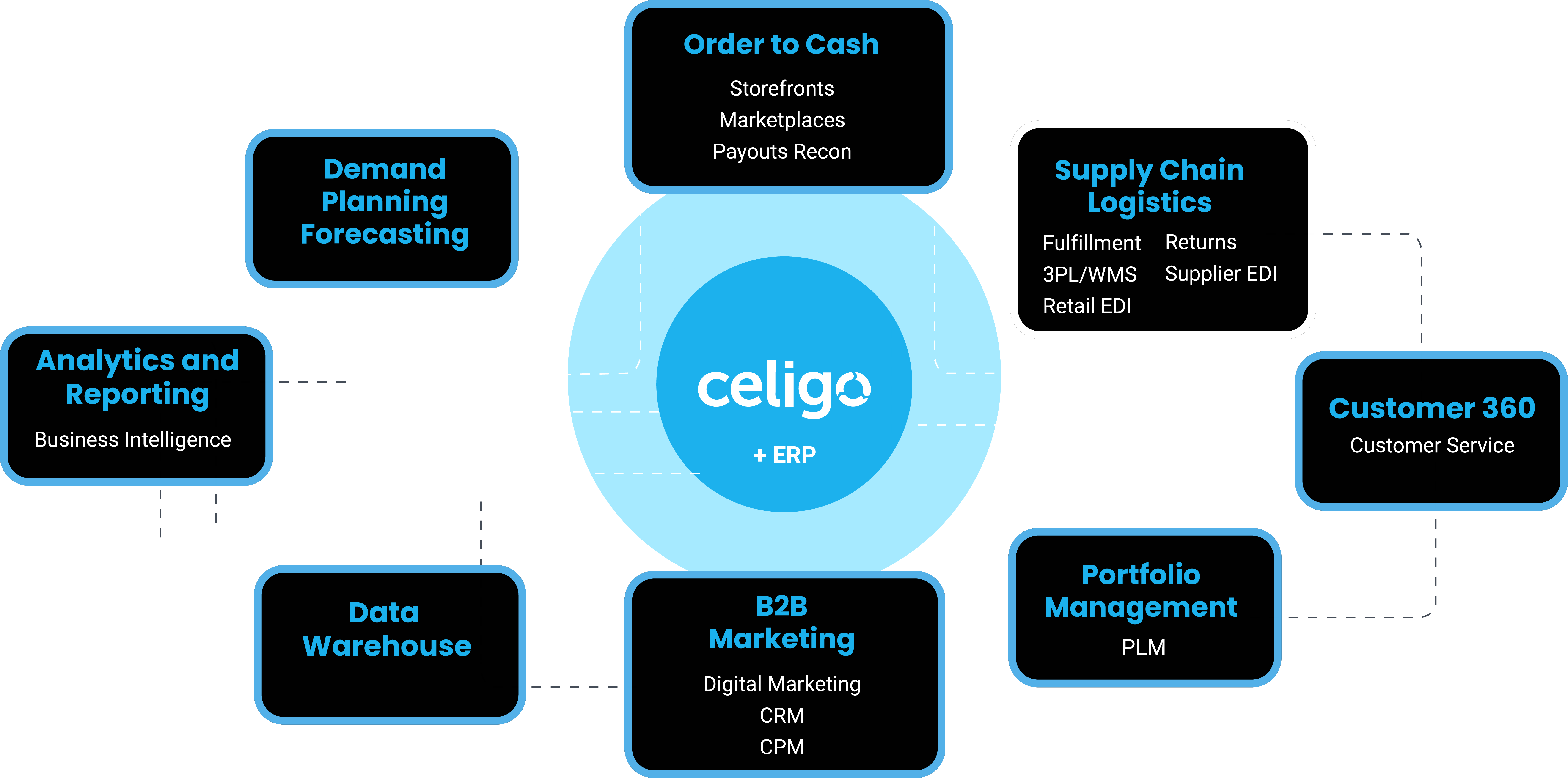 Scenario 2 |

NetSuite & ERP Integration
In terms of its Financial capabilities, integrations with cloud-based systems such as Salesforce and NetSuite through Celigo can automate sales into invoices and revenue recognition. This not only expedites financial processes but also provides accurate insights into the company's financial health in real-time.
By automating the exchange of data between different systems, Celigo can help reduce the risk of errors and improve the accuracy of information.
Imagine a shipping company that operates a fleet of delivery vehicles for transporting goods. The company relies on NetSuite as its ERP system for inventory management, order processing, and financial tracking. To optimize its fleet operations, the company seeks to integrate NetSuite with its vehicle tracking and fleet management software using Celigo's iPaaS solution.
Here's a more detailed example, an order is processed in NetSuite and is ready for delivery, the integration triggers the transfer of relevant order details to the fleet management software. This includes shipment information, delivery addresses, and delivery time windows.
Once the order details are in the fleet management software, the integration assigns the order to an available delivery vehicle based on factors like proximity, capacity, and delivery time constraints. The assigned driver receives a real-time notification with the order details and the optimized delivery route.
As the driver progresses through the delivery route, the integration provides real-time tracking updates to NetSuite. This allows the company's customer service team to provide accurate delivery status information to customers inquiring about their orders.
At the end of the day, the integration transfers delivery completion data back to NetSuite, updating order statuses and ensuring that inventory levels accurately reflect the delivered goods.
This example demonstrates how Celigo's iPaaS solution facilitates the integration between NetSuite and fleet management software, allowing a shipping company to optimize its fleet operations, enhance customer service, and streamline its end-to-end order-to-delivery process.
Need help integrating Celigo with Netsuite? Click here to speak with an expert today.
Need a Developer? We can help.
Scenario 3 |

Supply Chain Optimization
Connecting your supply chain end-to-end automates your business critical processes and helps you get rid of complexity. Manufacturing and retail companies rely on efficient supply chains to deliver products to customers on time. By integrating inventory management systems, order processing, and shipping platforms, Celigo helps businesses achieve end-to-end visibility into their supply chains.
This enables them to optimize inventory levels, automate order fulfillment, and provide customers with real-time tracking information, ultimately enhancing customer satisfaction and operational efficiency. Imagine you manage a manufacturing company that employs SAP (Inventory Management), Salesforce (Order Processing), and FedEx (Shipping) systems. Celigo's integration bridges these systems, offering real-time synchronization of inventory levels, order details, and shipping information.
This alignment enables the company to optimize stock levels, automate order fulfillment, and provide customers with precise tracking updates, leading to improved customer satisfaction and operational efficiency. 
Dealing with supply chain complexity? We can help. Click here to speak with an expert today.
Scenario 4 |

Human Resources & Payroll Integration
Managing human resources and payroll involves handling sensitive employee data accurately and securely. Celigo can integrate HR management systems with payroll software, ensuring that employee information, such as hours worked and leave requests, seamlessly flows into the payroll system for accurate salary calculations. This eliminates manual data entry, reduces payroll errors, and enhances compliance with labor regulations.
Here's an example, a company uses Workday (HRMS) to manage employee data and ADP (Payroll software) for salary processing. Celigo's integration seamlessly connects Workday with ADP, ensuring that employee information, such as attendance records and leave requests, automatically transfers for accurate salary calculations. This integration eliminates manual data entry, reduces payroll errors, and ensures compliance with labor regulations.
For large corporations with various departments and teams spread across different time zones, efficient communication is paramount for seamless operations. With Celigo IpaaS, whenever a significant sales opportunity progresses to the next stage in Salesforce, the Celigo integration sends a notification to the relevant Slack channel. This notification includes key details such as the client's name, the opportunity amount, and the stage transition. This enables teams to collaborate in real-time, make informed decisions, and enhance overall operational efficiency.

Need help integrating with Sage Intaact? Click here to speak with an expert today.
Scenario 5 |

Hybrid Cloud Integration 
For businesses operating in a hybrid cloud environment, where some applications are on-premises and others are in the cloud, Celigo serves as a bridge. It enables seamless communication between these disparate systems, allowing data to flow securely across environments.
Consider a retail chain that operates both physical stores and an online e-commerce platform. The retail chain uses an on-premises Point of Sale (POS) system for in-store transactions and a cloud-based Shopify platform for online sales. The challenge lies in ensuring that inventory levels, sales data, and customer information remain consistent across both channels.
When a customer makes a purchase in a physical store using the POS system, Celigo's integration captures the transaction details and updates the inventory levels in real-time. Simultaneously, the integration ensures that the sales data is transmitted to the Shopify platform, allowing accurate stock tracking across both the physical and online stores.
Conversely, when an order is placed online via Shopify, Celigo's integration fetches the order information and automatically deducts the sold items from the inventory tracked by the POS system. This synchronization prevents instances of overselling and provides customers with real-time inventory availability on the e-commerce site.
The hybrid cloud integration facilitated by Celigo ensures that inventory levels are updated in real-time across all sales channels. This prevents issues such as overselling and stockouts, leading to improved customer satisfaction.
Discover a fast, easy, and reliable way to share information across your tech stack. Click here to speak with an expert today.
As businesses grow, their integration needs evolve. Celigo is designed to scale effortlessly, accommodating increased data volume and complexity without compromising performance. These are just a few examples of the power of data integration and how systems like Celigo have the ability to integrate systems efficiently and seamlessly. 
Our team of developers are experts in Celigo's integrator.io and can optimize the system to best work for your business needs.
Give us a call on 303.473.4000 or click here to get in touch.
Stay tuned for more…
Jeff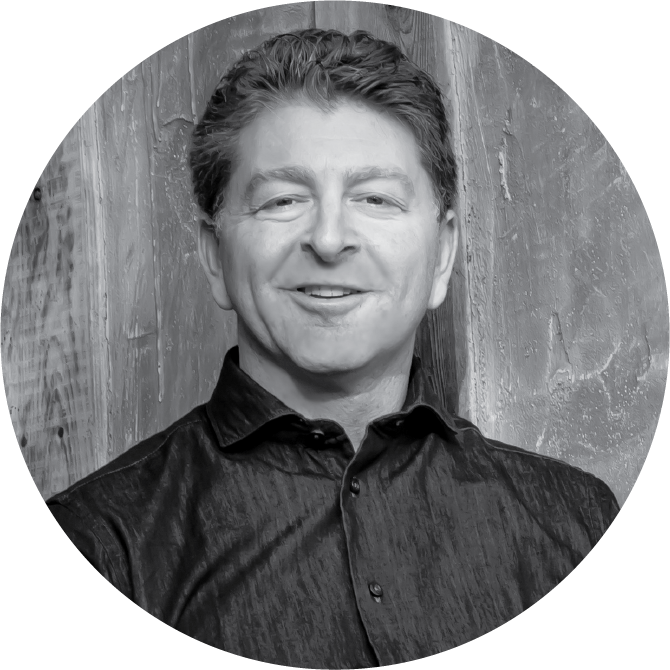 READY TO START GROWING YOUR BUSINESS?
Schedule a free, No Obligation Consultation about our Digital Marketing Services
let's start marketing
Say Hello!
We would love to discuss your project with you. Get in touch by filling out the form below and we'll contact you asap. Want to speak to a human now? Text or call 303.473.4400