"Hey Google, what is the easiest way to search thousands of websites and millions of products?" 
The digital marketing field is an ever changing landscape of platforms, technologies and ideas. One of the latest and greatest is voice search. You have probably used voice search more than once throughout your day. It could be anything from finding a store, "Alexa, where is the closest Best Buy?" To more complex queries, "Siri, what does a broken transmission sound like?"
Voice search makes surfing the web easy and hands free. The challenge for digital marketers is tailoring content so that it is informative, conversational and has enough visibility to allow your website to pop up first on voice search queries. This process is called voice search optimization. 
Continue reading to uncover voice search optimization best practices and how to optimize your site for voice search queries.
1. VOICE SEARCH KEYWORDS
Much like regular pay per click advertising (PPC) and traditional search engine optimization (SEO), voice search optimization (VSO) uses keywords, long tail keywords and targeted phrases to trigger an advertisement. VSO is also very similar to PPC and SEO in terms of finding the correct keywords to target and incorporating them into your website's content. However, there are some key differences to keep in mind. 
Voice search optimization keywords by nature are generally longer than PPC and SEO keywords. Typically, voice search keywords are between 5-9 words and are in a more conversational tone. These are "who, what, when, where, why and how" statements. When choosing what keywords you want to target, think about the product or services your business offers and then think about what questions you want to show up as the answer. Utilizing this "question and answer" format between consumer and corporation allows your business to better tailor its content to fulfill the consumers wishes
2. WEBSITE CONTENT
After you select your voice search keywords, you want to begin to tailor your website content so that search engines can easily crawl your pages and pull results for voice search queries. To do this, format your content using a Frequently Asked Questions (FAQ) or Question & Answer (Q/A) style. This can be where questions are the headings and answers are the body text or you can sprinkle specific questions/answers throughout the webpage. A best practice is to break up the questions and answers so that search engines can crawl and pull the information faster. 
It helps to structure the questions and answers as a conversation and not a formal document. For example: 
Q: "What is the best use case for this shoe?"
A: "This shoe was designed for runners but it also makes an exceptional hiking shoe" 
Voice search queries are longer, more conversational and utilize more natural language than typical searches. The average voice search result is between 29-41 words so when you are structuring your Q/A's, keep queries simple. One question with one answer that uses direct language and can be easily understood. Avoid jumbling multiple questions into one answer. This makes it difficult for Google and other search engines to pull the results. Your content should be about an eight on the Flesch-Kincaid Scale. Basically, this means that about 80% of Americans can read the content and understand it. This entails using natural language and avoiding technical terms.
Another step is understanding the users intent:
How will the questions be asked? 

What type of question keyword? (who, what, when, why and how) 

What is the conversation style?

What type of question is being asked the most? 

What answers suit these queries?

What answers perform well?
Here is a fun exercise! Try building out customer persona's and going through the information search process. How does a millennial ask this question as opposed to a Gen Z? What dialect differences are there between these two regions? Understand your customers and how they search for information. 
When going through this process, you should think about what questions you want your business to show up as the answer for. Anticipate possible questions consumers might have and incorporate the answers into your content. This approach will allow you to tailor your website content towards solving a problem and become an industry leader providing solutions. Following this strategy creates a better user experience, enhances the content's relevance and also increases the likelihood of showing up as a featured snippet.  
3. RICH ANSWERS
A goal to strive for when optimizing your site for voice search is to target the rich answers. Rich answers are essentially high ranking search results that pertain to a number of topics. These include the Knowledge Graph, Knowledge Panel, Knowledge Box and Featured Snippet. 
Knowledge Graph:

Google's repository of knowledge which collects and stores facts about individuals, locations, and things. 

Knowledge Panel:

The information we see to the right of the search results. These are for search results pertaining to businesses and come from the Knowledge Graph.

Knowledge Box:

Credible information that appears just like other search results. This also comes from the Knowledge Graph   

Featured Snippet:

The search result that shows up at the very top of Google search results. This is called "Position 0" and provides answers for quick, informational queries. 

Because the majority of voice search queries are informational queries (who, what, when, why and how statements), targeting the featured snippet is imperative. 
A best practice to better increase your site's chances of appearing as the rich answer is to tailor your website's content using structured data. Structured data is using headings, lists, tables and schema markup throughout your site's content. Schema markup is basically a blueprint of your site's content and allows search engines to better crawl the site. 
By implementing a structured approach to your sites content utilizing, headings, lists, tables and schema markup, your site has a better chance of appearing as the rich answer for voice search queries. Following this approach also makes your site's content more relevant and usable to the end user. Plus, Google tends to display rich answers for questions because they provide a better user experience. 
4. VIDEO CONTENT
One of the best ways to appear as the rich answer on voice search queries is to try and rank your video content. Focus on short, relevant and informative videos that pertain to your product or service. Most people these days would rather see something than read about it. If we pair this with the fact that most voice search queries are who, what, when, why and how statements, ranking your video content increases the chances that your site appears on typical voice search queries.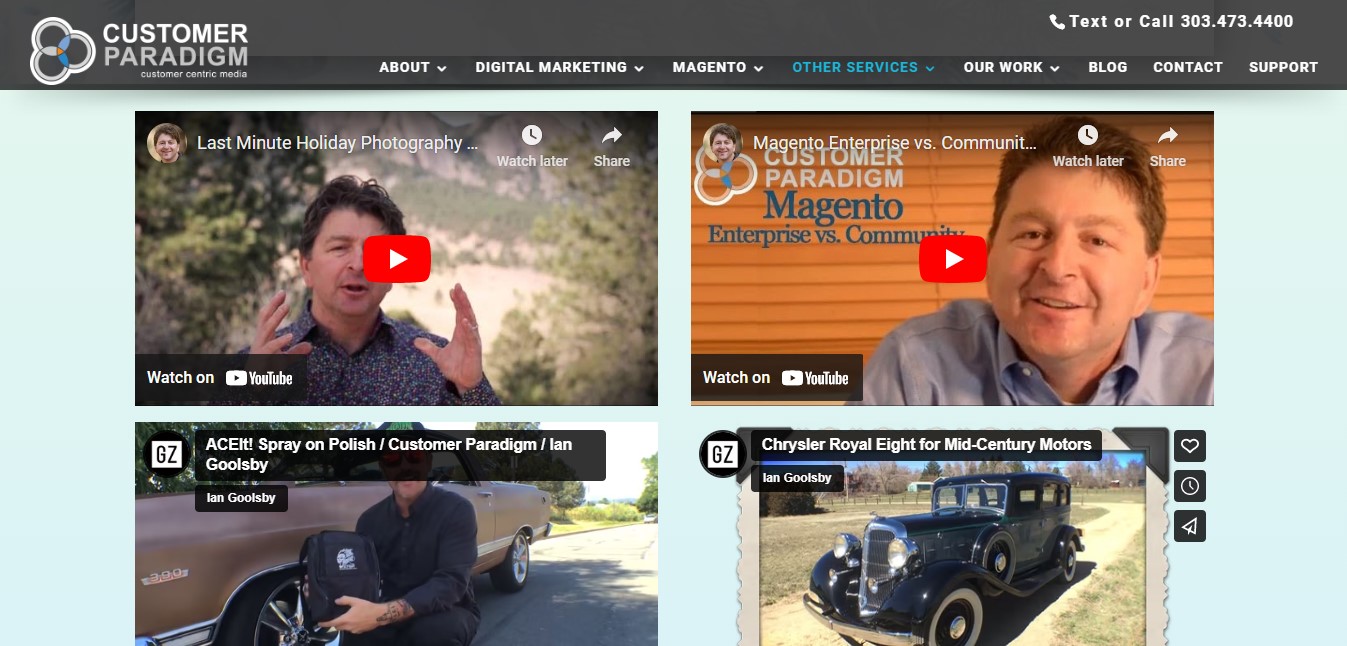 5. LOCAL SEARCHES
A cornerstone step in the voice search optimization process is bolstering your local online presence and enhancing your Google Business Profile. If we think back to voice search use cases, many times, users are on the go and need quick answers. For example, "hey Siri, find a bagel place near me." These types of searches are called "near me" queries. The rankings of the displayed results are determined by the Google Business Profile.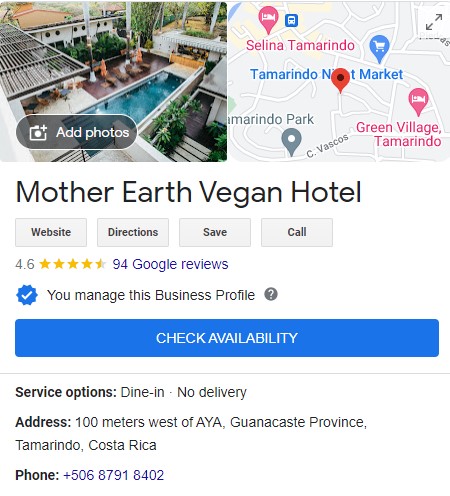 A sure way to increase your chances of showing up on "near me" voice search queries is to optimize your Google Business Profile and ensure that the information is relevant and up-to-date. Another method is to target local keywords and location specific content. By targeting areas important to your business, you help boost your search ranking, increase the chances of showing up on local searches specific to your services and make it easier for customers to find your business. 
A factor to consider when targeting local searches is regional variations in dialect. A majority of the time, written language vs. spoken language varies by region and speech patterns include region-specific idioms. Take this into account when choosing what local keywords you want to target. A good way to approach this is to optimize keywords for each of your targeted regions.
7. WEBSITE SPEED
To increase the chances that you will show up on voice search queries, ensure that your website is as fast as possible. Website speed is a ranking factor when determining who's site shows up where on the search results page. Since people who use voice search are typically on the go and need an immediate answer, the results need to be fast. The average voice search query result loads in under 5 seconds.
8. MOBILE USE
A major factor in the success of voice search optimization is ensuring that your site is optimized for mobile use. It is estimated that over 50% of all queries online are done through a mobile device. With this number in mind, it is safe to assume that the amount of mobile voice search queries will be greater. This is especially true when considering how most voice search queries are who, what, when, why and how statements.
The best way to optimize your site for mobile voice search is to tailor your content with a mobile first approach. So, when you are plugging in your Q/A's and developing informative pieces, make sure they are optimized for mobile use first before moving on to desktop. The goal here is to deliver a tailored mobile experience. 
Here are a few examples of mobile voice search use: 
1. You are driving down the road and your tire pops. Your voice search query would be something like "hey Siri, what tow trucks are near me."
2. You are at the grocery store gathering ingredients for a new recipe. Your voice search query would be something like "Google, how many pounds of potatoes do I need for beef stew?" 
3. You are on a date getting dinner and you decide to see a movie at a local movie theater. Your voice search query would be something like "hey Siri, when is the next showing for the Avengers movie?"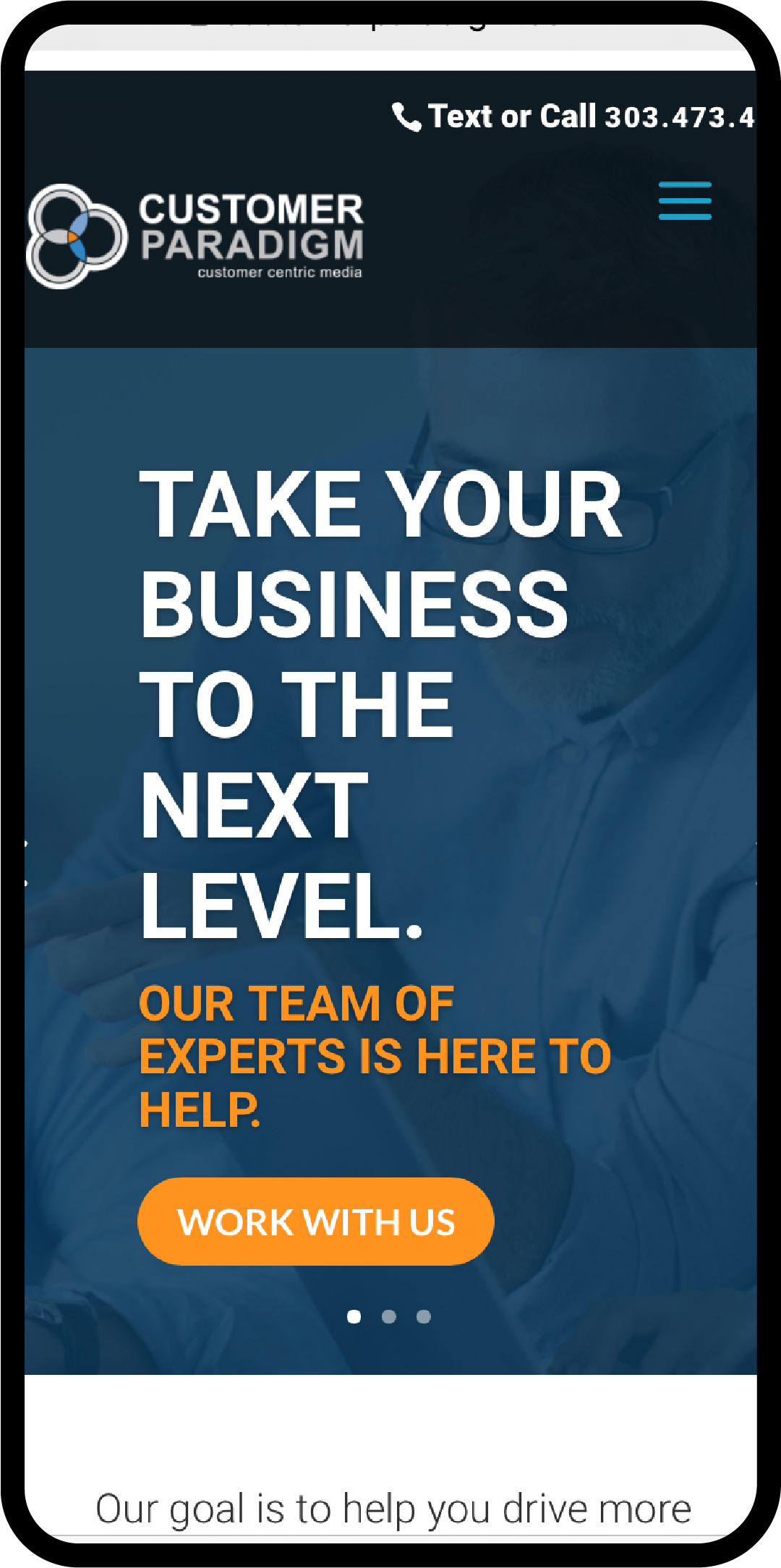 9. TRADITIONAL SEARCH
While the number of voice search queries are increasing, traditional search methods are not going anywhere. You want to make sure that as you optimize your site for voice search, you continue to do your traditional search optimization.
Doing these both in tandem has several benefits: 
Focuses the topic of your sites page 
Aligns both strategies 
Saves time
The VSO and SEO keywords should already contain similar phrases and keywords. Remember, VSO keywords are longer than SEO and PPC keywords by nature.
Continuing to focus on traditional search allows you to cover all your bases and most importantly, set your business' website up for success.
10. BRAND NAMES AND SPELLING
One item to consider when optimizing your site for voice search use is to analyze your brand name and spelling and if there is any ambiguity or difficulty pronouncing. How well can people pronounce your brand or services? People may have a harder time looking for an optometrist when using voice search rather than a mechanic. The easiest way to overcome this (apart from changing your brand) is to make your brand and content unique and easy to remember for each campaign.
11. AMAZON/ALEXA
A major player in voice search utilization is Amazon and their Alexa hands-free smart devices. Alexa is an extremely popular voice assistant with millions of users worldwide. Currently, there are over 10,000 Amazon employees dedicated strictly to Alexa development. Since Alexa is produced by Amazon, there are some key differences when compared to other hands-free voice assistants. While you optimize your site for voice search queries and Amazon Alexa users, consider the following:
1. Currently, only Amazon Prime members can use Alexa to place an order. If you do not offer products on Amazon, then you don't have anything to worry about!
2. If you do offer products on Amazon, it is essential to use your brand name throughout the product page text. This could mean the difference between someone buying your product over another.
For example: "Alexa order, Old Spice shampoo" over "Alexa, order shampoo"
Alexa also uses your account information and past orders when you use it to make a purchase.  So if your ordered Old Spice shampoo before, this will likely be the default unless specified otherwise.
3. For informational queries, Alexa uses Bing as its main source of truth. To ensure that your business shows up on Alexa voice search queries, you should make a Bing Places profile for your business and keep it up-to-date.
4. Depending on your product or service, you may want to consider the Alexa Skill Builder  
– These "Skills" are essentially apps for Alexa
– "Skills," allows Alexa users to perform everyday tasks like listening to the news, checking the weather, playing a game and many more!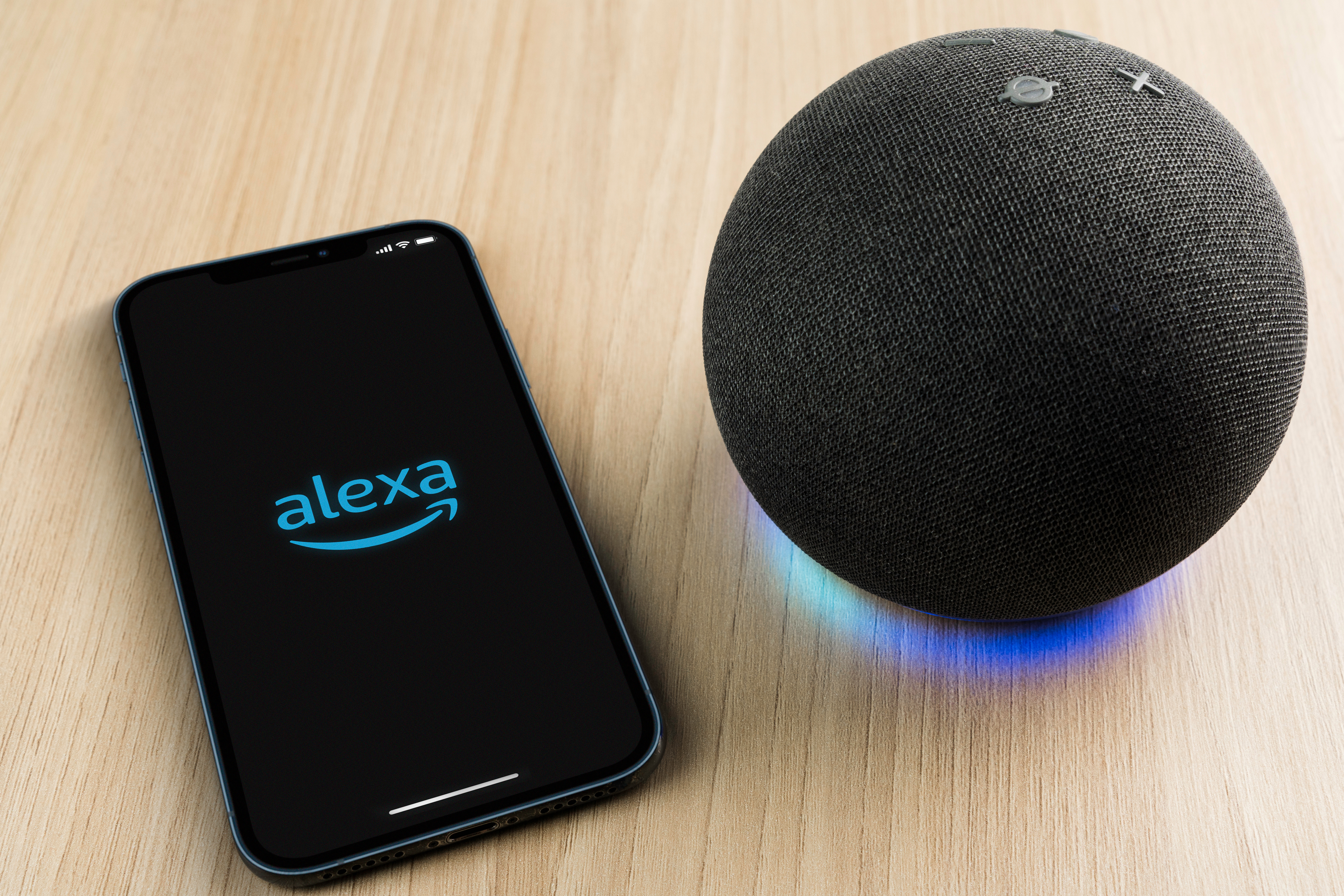 CONCLUSION
Since voice search is becoming more and more utilized, it is essential for your businesses success to get ahead and start optimizing. Following this guide will enhance your website's content and increase the chances of appearing on voice search queries. 
I hope that you can take this and build up your digital marketing campaign.  And if you feel like you need help, please reach out and we can help you with a free voice search optimization consultation.
Give us a call today – 303.473.4400 or reply back to this email and let's connect!
Thanks,
Jeff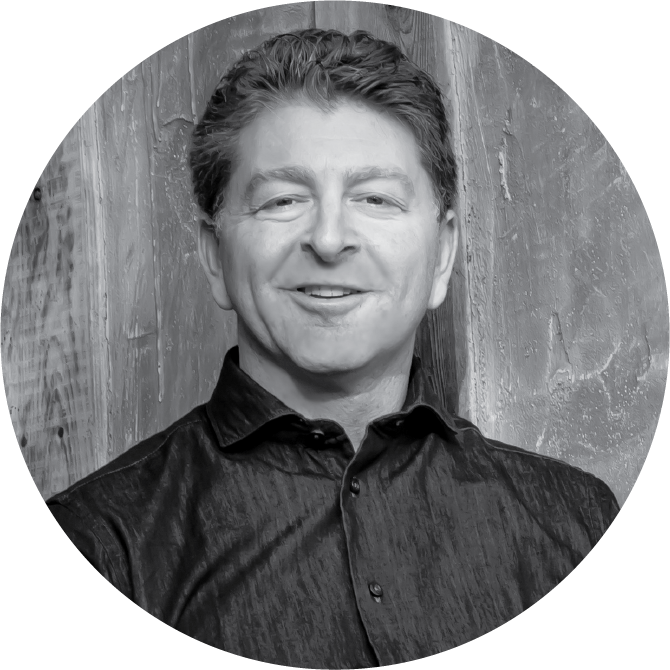 READY TO START GROWING YOUR BUSINESS?
Schedule a free, No Obligation Consultation about our Digital Marketing Services
let's start marketing
Say Hello!
We would love to discuss your project with you. Get in touch by filling out the form below and we'll contact you asap. Want to speak to a human now?         Text or call 303.473.4400