Network Solutions' DNS servers that handle domain name lookups appears to be down today, July 17, 2013.
This is happening now (1:57 pm Mountain time), as well as occurred earlier this morning (I don't have an exact time).
We have seen this affecting several of our clients that our Network Solution's DNS control server.
Customer Service for Network Solutions is aware of the issue but do not have a timeline for resolution.
How DNS works:
When you type in a URL (i.e. www.CustomerParadigm.com) into a browser, your computer contacts a DNS (Domain Name Server) to get the IP address of where that server lives.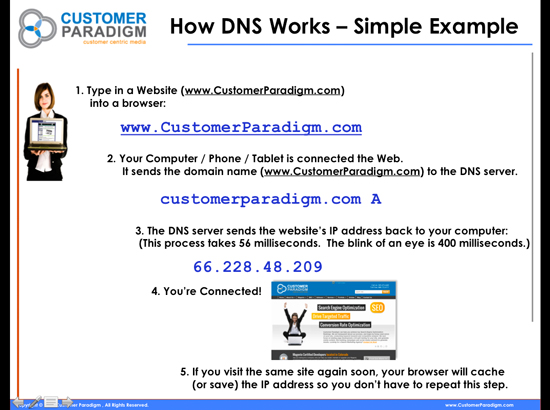 Click Here for Screenshot – How DNS Works – Simple Example >>
Network Solutions, which also is a domain name registrar, appears to be down today.