Welcome to the Mobile Website for Customer Paradigm
Acquire, Retain & Interact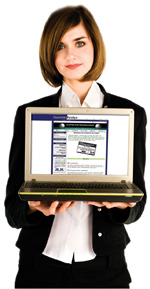 Customer Paradigm is a leading custom programming, software development, website design and Internet marketing firm located in Boulder, Colorado. Services include Website Development, Permission Email Marketing, Programming, Search Engine Optimization, Search Engine Marketing, Pay Per Click Management, Multilingual Marketing & Translation, and Privacy Consulting. Software Products include PageDirector, Email Builder, and our Personalized URL system. Please contact us today!
Acquisition Marketing (Get New Customers):
Search Engine Marketing
We can help you acquire new customers through Search Engine Optimization, Search Engine Marketing
Personalized URL
We can help you take your direct marketing postal campaigns to the next level using our Personalized URL system.
Retention Marketing (Stay in Touch With Existing Customers):
Email Marketing
Full Service, Self Service (ASP) or Software – From full service, self service and server-based software, we have cost-effective solutions for your organization's email marketing needs. Read More>>
Interact (Create A Trusted Online Experience):
Content Management + eCommerce:
Our PageDirector system is a full-featured content management system, with an integrated eCommerce module, calendar / event registration module, and more. Read More>>
Website Development:
Let Customer Paradigm design and program a website for you and/or your company. From small personal "brochure-style" websites to large database-driven, admin-controlled web applications we can make the process of designing or re-designing your site a pleasure. Learn More>>
Custom Programming:
Programmers who care. Code that Works. From 1 hour to 1,000+
Customer Paradigm can work on your existing php / mySQL pages and ASP/SQL server programs. Have a system that needs some minor updates? Have a programmer who just left? Need solid programmers with an eye for usability? We're here to help.
Software Products: