Miami Everglades Connection | Case Study
About Our Client
---
Miami Everglades Connection offers guided airboat tours of the Florida Everglades and promotes preserving the everglades local wildlife and delicate ecosystem. Their tours leave a few minutes away from downtown Miami, making an airboat tour a fun excursion for people visiting the Miami area.
They're locally operated and own their own fleet of two airboats. It's a family-run business, and had grown in the past through word of mouth marketing and referrals. They offer private and semi-private tours, and have customers from around the world. But if a boat is sitting at the dock, or a tour goes out with empty seats, they're losing potential revenue.
Making sure their boats are completely full and booked to capacity was difficult, given the number of inbound leads. The Miami Everglades team has solid relationships with other tour boat operators, and if they receive more leads than they can take, they are often able to hire other airboat operators to handle a burst in demand.
The Challenge
---
When an airboat tour company in the Florida Everglades added a second boat, they doubled their capacity. But they needed more inbound leads. Word of mouth marketing just wasn't enough.
So the Miami Everglades Connection team turned to Customer Paradigm to create a targeted Google Ads PPC campaign that made the phones ring.
When anyone in the Miami, Florida area does a web search for "airboat tours" or other similar search terms, a targeted ad is displayed to the user.  The client only pays when someone clicks on their ad and visits the site, or clicks to call on the phone.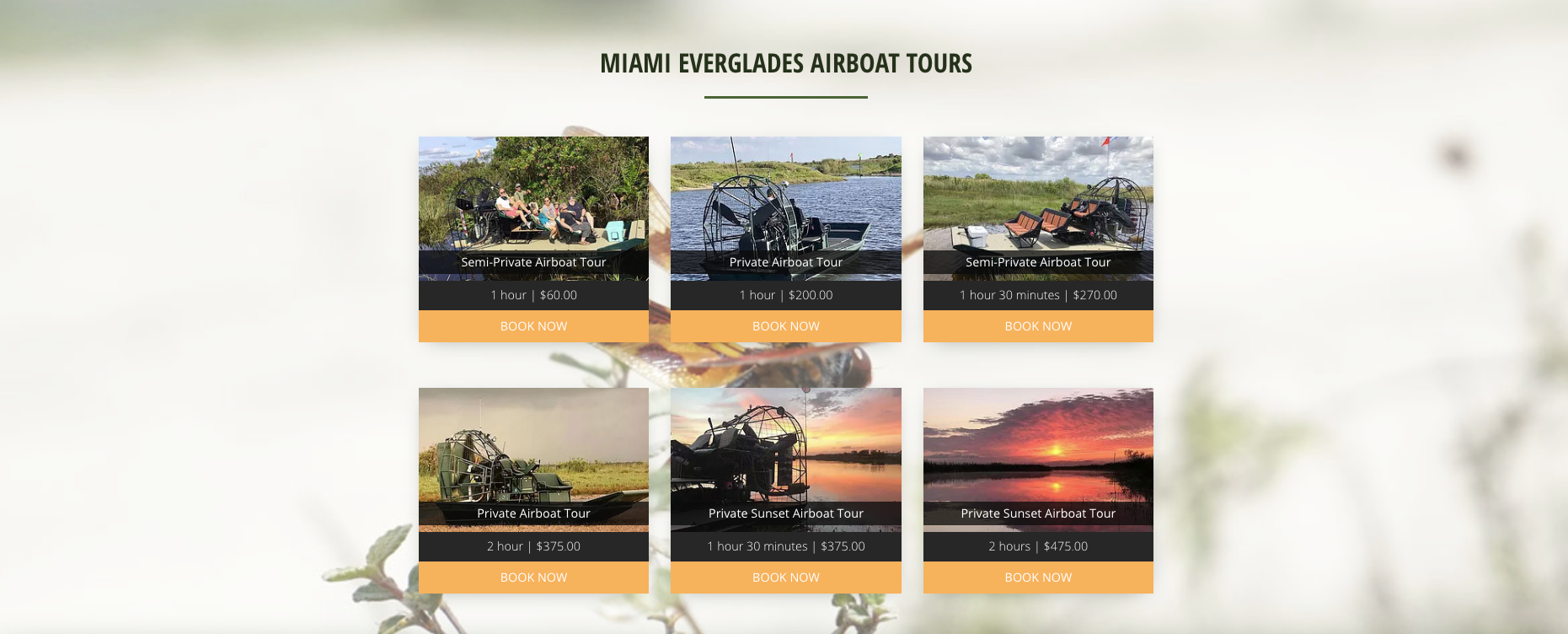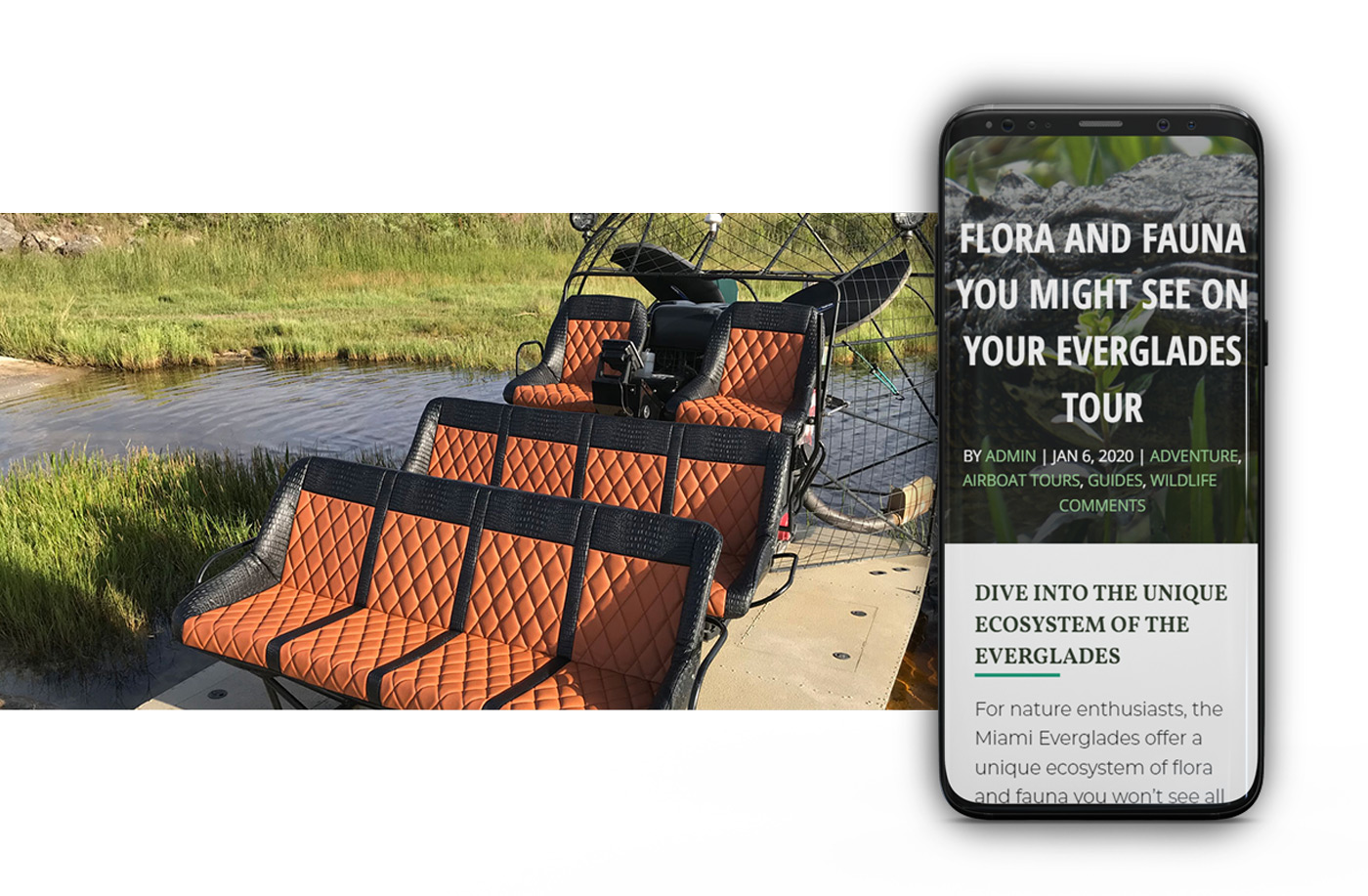 Keyword Research & Competitive Overview
---
Before we started, our Pay Per Click (PPC) team researched targeted keywords, as well as the level of competition in the marketplace.
Our team found that while other people were advertising in the space, there were significant opportunities to generate leads through a Google Ads campaign.
Based on our keyword research, we were able to help the client set a daily and monthly budget, and forecast demand based on the existing volume of monthly searches.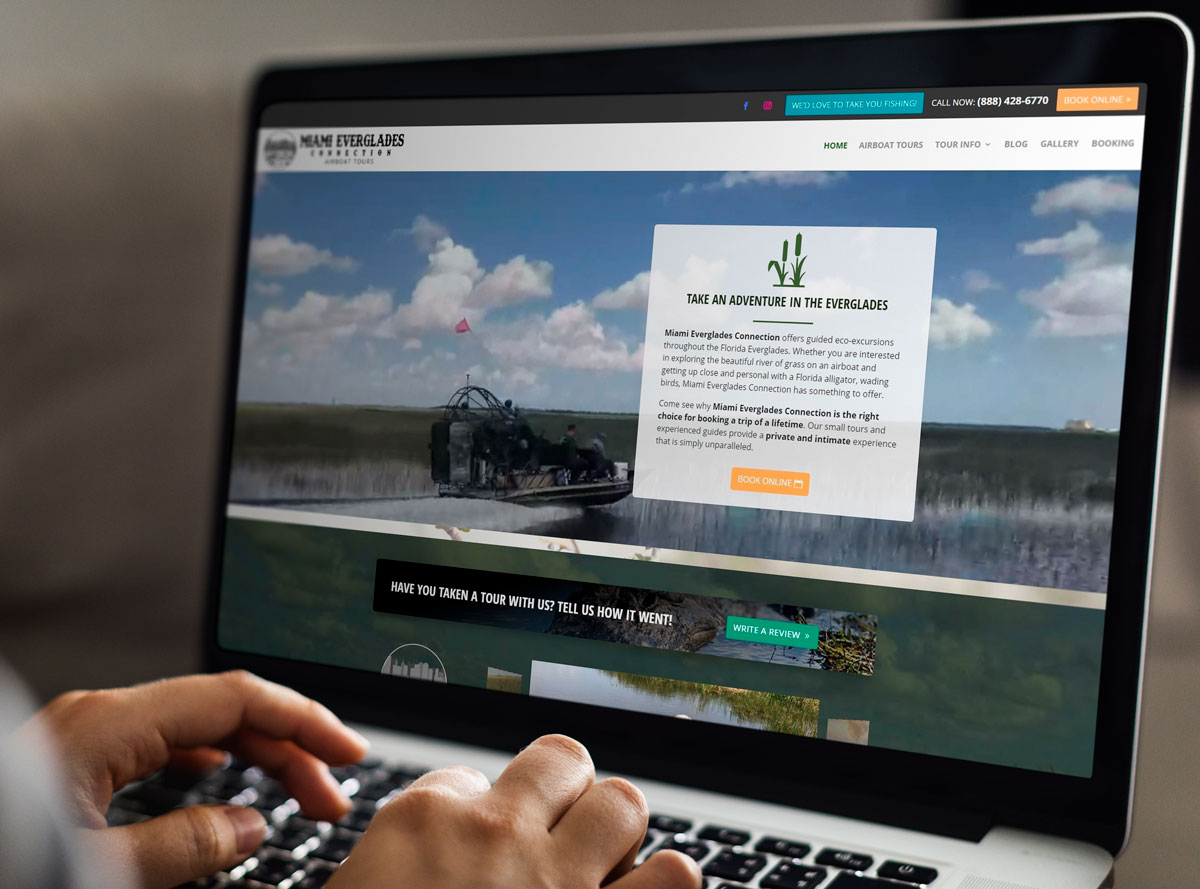 Based on previous searches, we were able to estimate:
---
Number of Ad Impressions per month
Number of Clickthroughs per month (based on previous data)
Number of Conversions per month (based on industry estimates)
Customer Paradigm's digital marketing process is extremely transparent: clients have access to their PPC accounts within Google, and we have a live, real-time dashboard that shows campaign results at any time.
We work closely with our clients to review potential keywords, as well as negative keywords, so that we don't waste money and ad spend on search terms that don't get results or are irrelevant to their market.
Getting Started on PPC
---
Since Miami Everglades Connection had not yet advertised on Google, we were able to set them up with a new account and were able to apply a $150 advertising credit to their campaign.
The advertising spend goes directly to Miami Everglades Connection – unlike other search marketing companies, we don't mark up the advertising spend. (We charge on an hourly or project basis to set up and then manage campaigns.)
Number of Ad Impressions per month
Number of Clickthroughs per month (based on previous data)
Number of Conversions per month (based on industry estimates)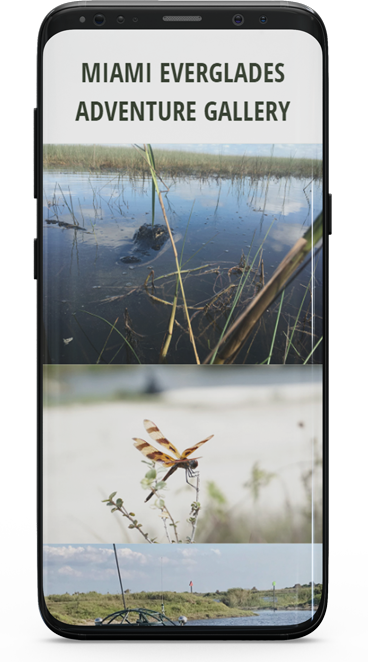 The setup process was fairly quick:
We added in about 300 different keyword terms, using a mixture of exact match, broad match and phrase match varieties.
We created a specific negative keyword list, to prevent someone looking for a job in the airboat tour industry, for example, from seeing one of their ads.
We created multiple copies of advertising copy, with variations on titles, ad copy and specific calls to action.
We set geographic targeting, so that we were only serving ads to people in the Miami regional area.
Once the campaign was turned on, we leveraged machine learning / artificial intelligence and A/B split testing to find the best ad copy and keyword terms available.
We also looked at the specific search terms people used in a Google search, and culled non-performing ones.
The Results:
---
Within 24 hours of launching the campaign, traffic to their site was up significantly, and the phones were ringing quite a bit more than in the past.
Although we're not able to share specific numbers for the campaign, what we found was the average cost per click was extremely affordable, and the clickthrough rates were 300% higher than we expected.
Google's systems identified the site as highly relevant for end users, and as a result, we were able to have top ad placement at a fraction of the cost of other advertisers.
Ongoing Refinement
---
We achieved a significantly higher amount of traffic to the site, however the conversion rate for the site was a bit below expectations.  We were driving a lot of targeted traffic, but many site visitors weren't taking the next step to become paying customers.
Our initial engagement was just for advertising.  However, the existing site had some limitations, including:
The phone number was difficult to find, and was not clickable from a mobile device.
Users were not able to easily book online. This was a manual process.
Content was difficult to read – there were many cases of white text on top of an image.
The site didn't have an FAQ page to address frequently asked questions for potential clients.
While the clients have a large archive of great video and high-quality images, very little of these assets were on the site.
We have since rebuilt the site so that it's easier for end users to use, features video and high quality images, has strong calls to action, and an easy online booking system.
The Outcome
---
Miami Everglades Connection now has their boats full and are looking at ways to add even more capacity in the future.  Their phones are ringing.  Our next steps are to expand the digital marketing ads to geographic areas beyond just Miami, and target people who have upcoming trips to the Miami, Florida area.
increase in PPC clickthrough rate
Jeff:
Alright tell me why you like working with Customer Paradigm?
Albert: Well, first of all,…[they're] super attentive awesome team. Very very professional.
Albert: I am from Miami and I just flew in today to come and sit with you guys because of the professionalism you have just over the phone and I had to come and meet you guys and you have proven it. I wish I could stay longer and I'll be coming back.
Jeff: Sounds good. Tell us about the leads you're getting with your site now.
Albert: Oh gosh. We're just scratching the surface with it and again that's the reason I'm here because it's making a huge difference. Huge difference. And again this is just the beginning. Thank you so much
Jeff: Thank you
Need help acquiring new customers?
---
From paid advertising, search engine optimization, campaign management, to website design and coding, we have you covered.  
Need help retaining existing customers?
---
Our retention experts can help you manage social media, email re-marketing, blog and content writing and more!
Need help building customer interactions?
---
From one hour to one-thousand hours, our developers can craft a unique identity and website for your business.