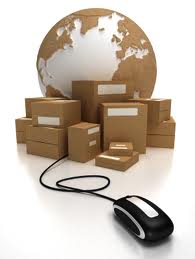 If you are not seeing the USPS shipping option for "First-Class Mail International Package" on your Magento Shipping options, this would be due to the new First-Class rates taking effect.
First Class Mail Package has been changed to First Class Mail Parcel in the Shipping Options.
 A parcel is considered anything that weighs under 13 oz. when a product is loaded into a shopping cart and the weight associated with that item is 13 oz. you would intuitively like your Magento check-out to select the proper shipping size that will be able to handle the weight. For example, if you were to order a computer and it weighed 8 lbs. you would ideally like the user to select for shipping methods: USPS First Class, Standard Shipping, Next Day or whatever your shipping methods are. Then your shopping cart would automatically select the parcel size subcategory.
To make this happen on the back end of your Magento site go to: System –> Configuration –> Shipping Method (under the Sales category) and you will see the "Allowed Methods" under the UPS tab.
How to Make this Happen:
The best way to make this happen is if you want to ship "First-Class" to select all the First-Class methods that pertain to the products you have. For our site we selected all the first-class methods because we have items that can be shipped efficiently in each of these categories. You would continue this methodology for all categories of shipping.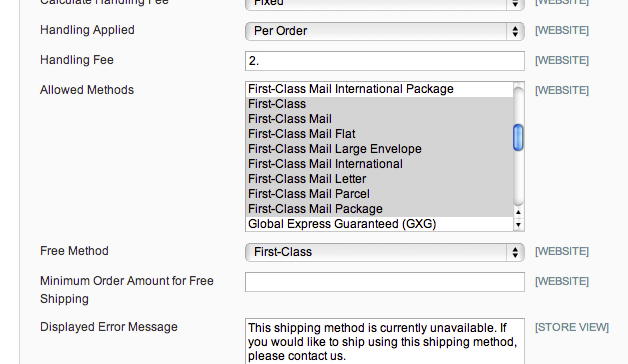 If your site is in need of Magento Development, call us now at 303.473.4400 or fill out the contact form below.