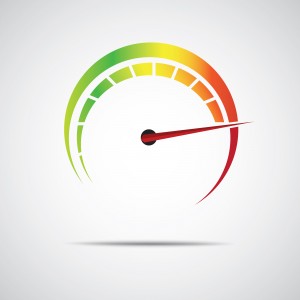 I just ran a speed test on a new Magento 2.0 community installation. It's still in Beta and still has a few bugs; it's due for an October or November 2015 release. One of our developers just downloaded the latest version – Magento ver. 1.0.0-beta from Git Hub, and installed it on a temporary server.
But the community site – out of the box – has a 1.14 second page load time for the home page. The home page is 907.4 KB, and requests 124 different files. Note that this does use all 13 types of caching turned on for Magento 2.0 Community, including the full page caching:

Magento 2.0 – Speed Test on Home Page – View Full Screenshot – Click Here >>
For the new Magento 2.0 home page, here's the breakdown of content by file size:
Scripts: 452.5 KB
Images: 318.1 KB
CSS: 48.8 KB
HTML: 12.6 KB
Other: 75.3 KB
If you break down the requests per content type for Magento 2.0 Community, here's the breakdown:
Script: 90
Images: 15
HTML: 7
CSS: 5
Other: 7
The site is script-heavy, but this is to be expected for a site that has so many parts and pieces.
The default theme that ships with the community site is fully responsive, and it also passed the Google Mobile Friendly theme test. This is really helpful test to pass… again, out of the box: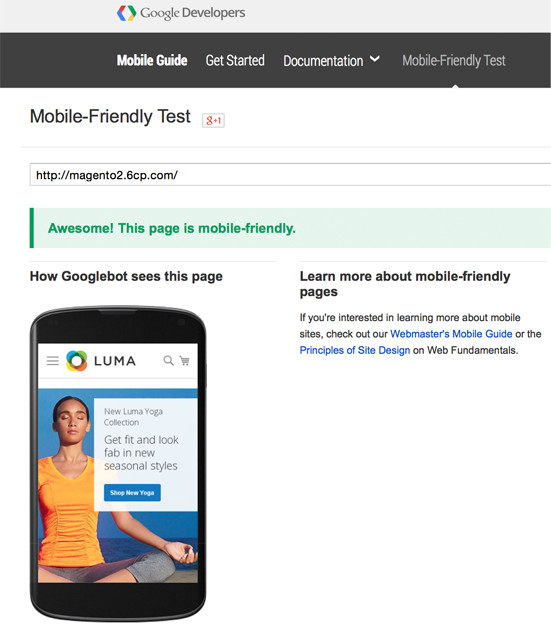 Magento 2.0 Community Theme – Passes Google Mobile-Friendly Site by Default – View Screenshot >>
Here's a quick look at the Magento 2.0 Default Home Page: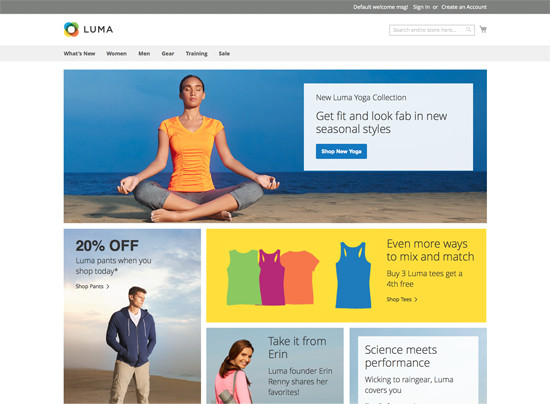 Magento 2.0 – Default Home Page – View Screenshot >>
And here's a quick look at the caching options on Magento 2.0: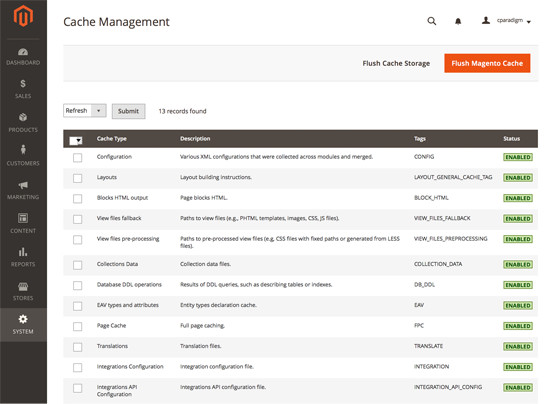 Magento 2.0 Cache Management – Click Here for Screenshot >>
Learn more about upgrading to Magento 2.0 >>
Or call Customer Paradigm – 303.473.4400