For those of us excited to write a Google review for a business on our mobile phones, getting to the place where we can do that might be difficult if you haven't already figured it out. Last year, Google phased out the Google Local app on mobile and merged Google Local, Google Places, Google Maps, and Google+ together on the computer. In this way, it's easier to get to a business' Google+ page to review them no matter which way you go about it on a computer.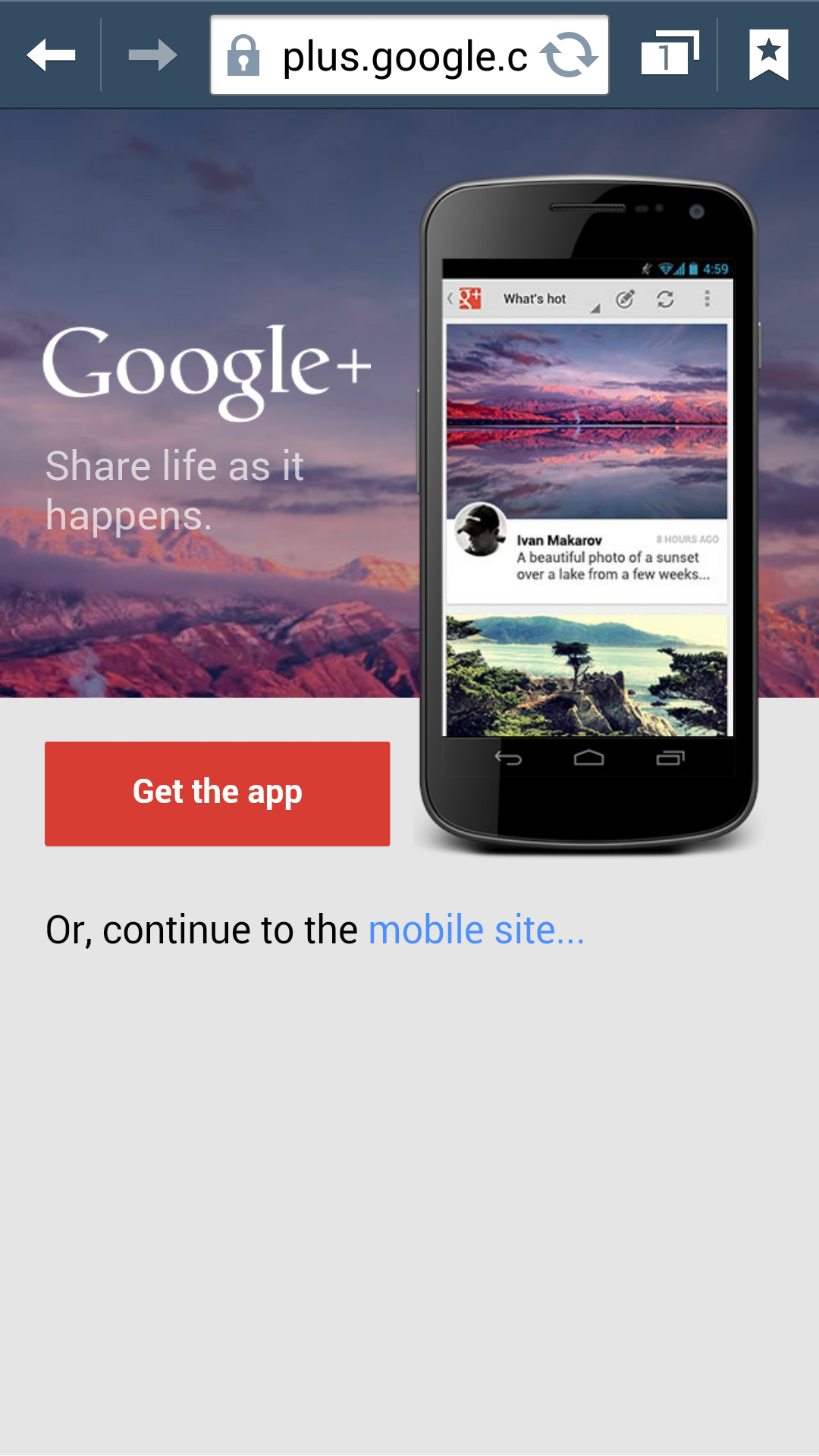 However, the Google+ mobile app and website will lead you astray. If you don't have the Google+ mobile app, visiting plus.google.com will bring you to this page. Since Local is accessible on computers through Google+, most people will naturally assume that you can still access the Local page on Google+ if you get the app or continue to the mobile site.
Choose your own adventure: Get the app or continue to the mobile site…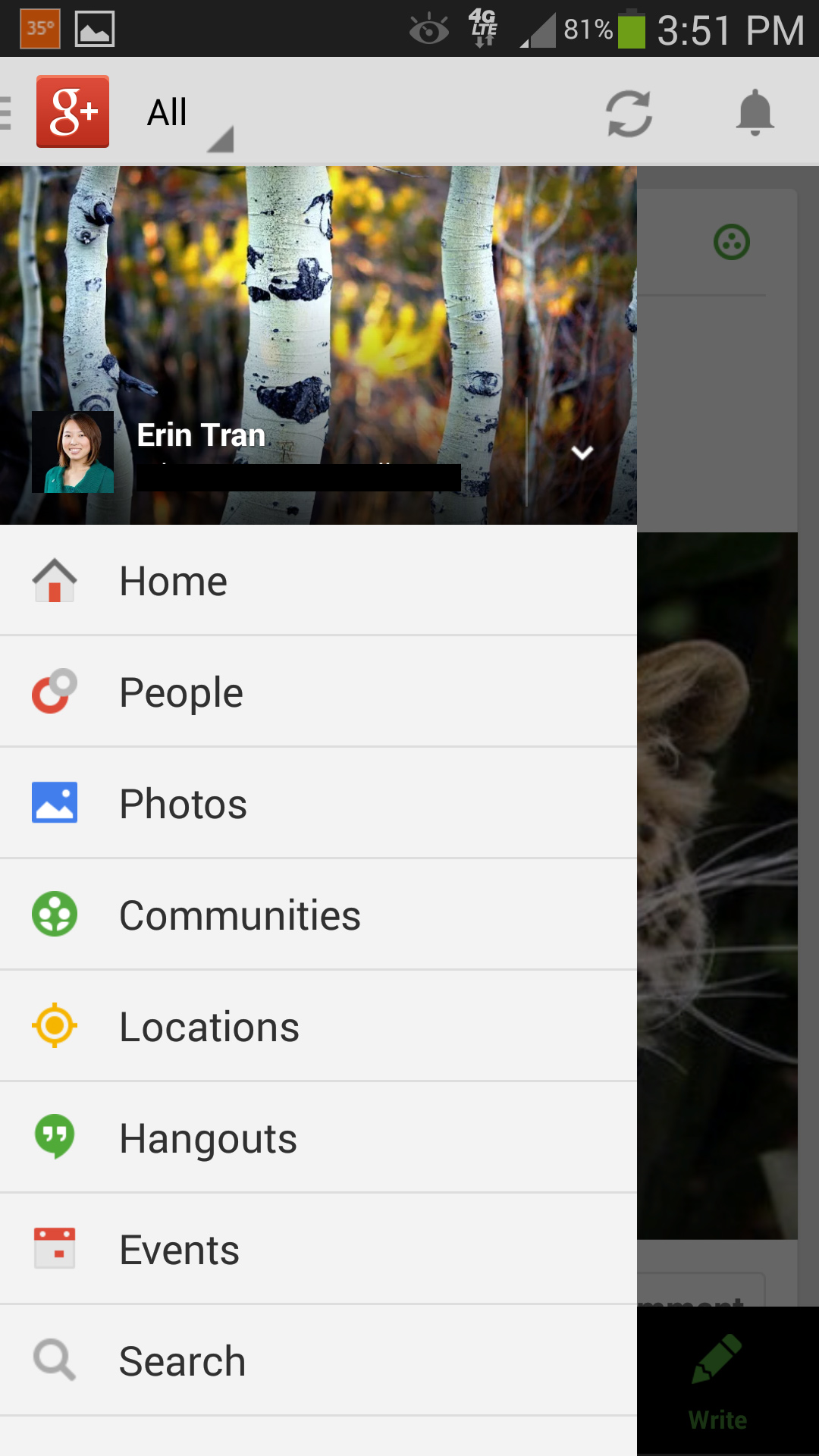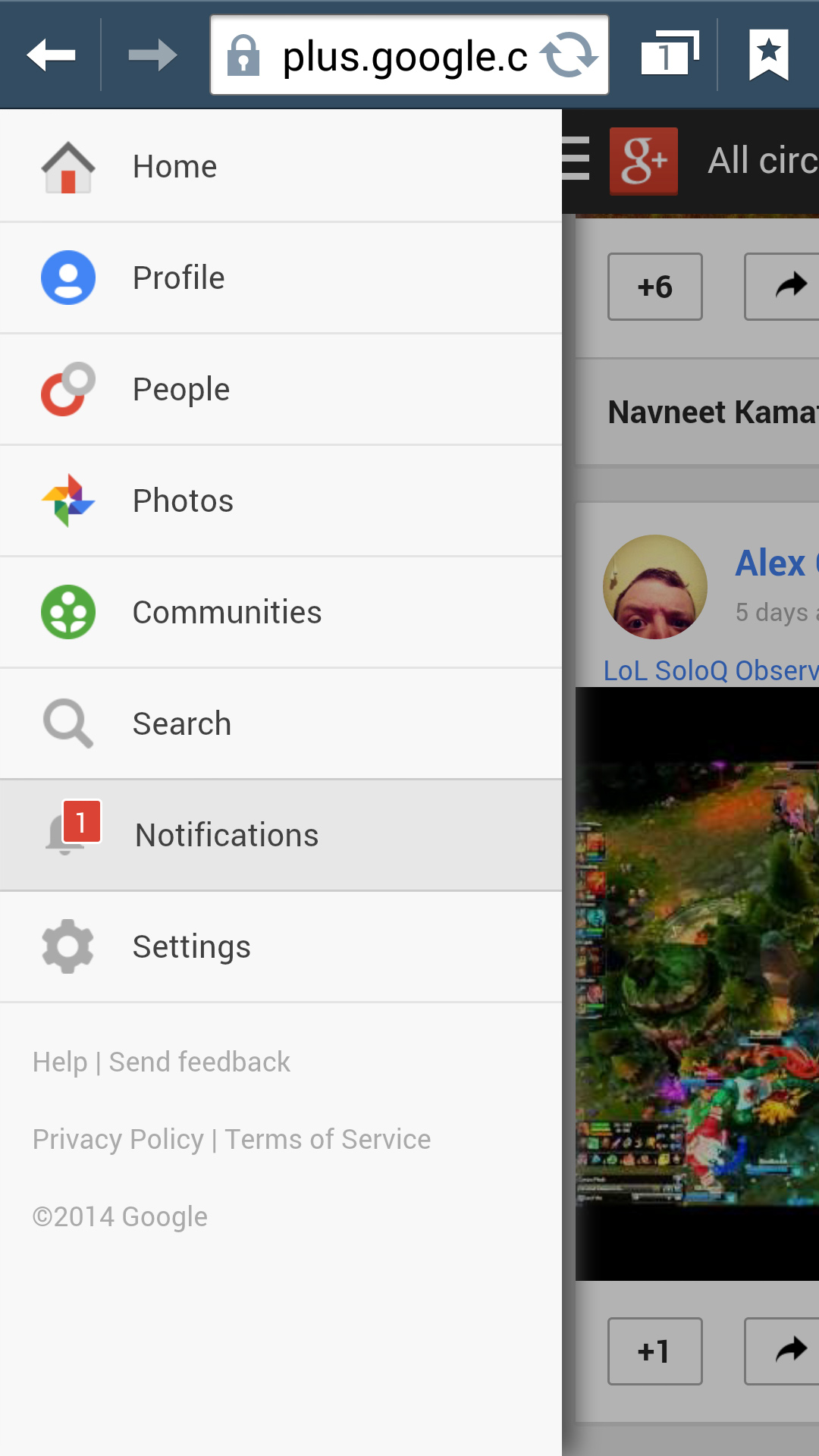 Either way, you will find that the Local option in the left navigation is missing. These two forms of Google+ mobile functions more like a social media platform such as Facebook for check-ins, status updates, etc.
The only way you can presently access a business' Google+ page is actually through the Google Maps app. Search for the business you're looking for first. You can click on the red balloon or the title of the business below to get to their Google+ page.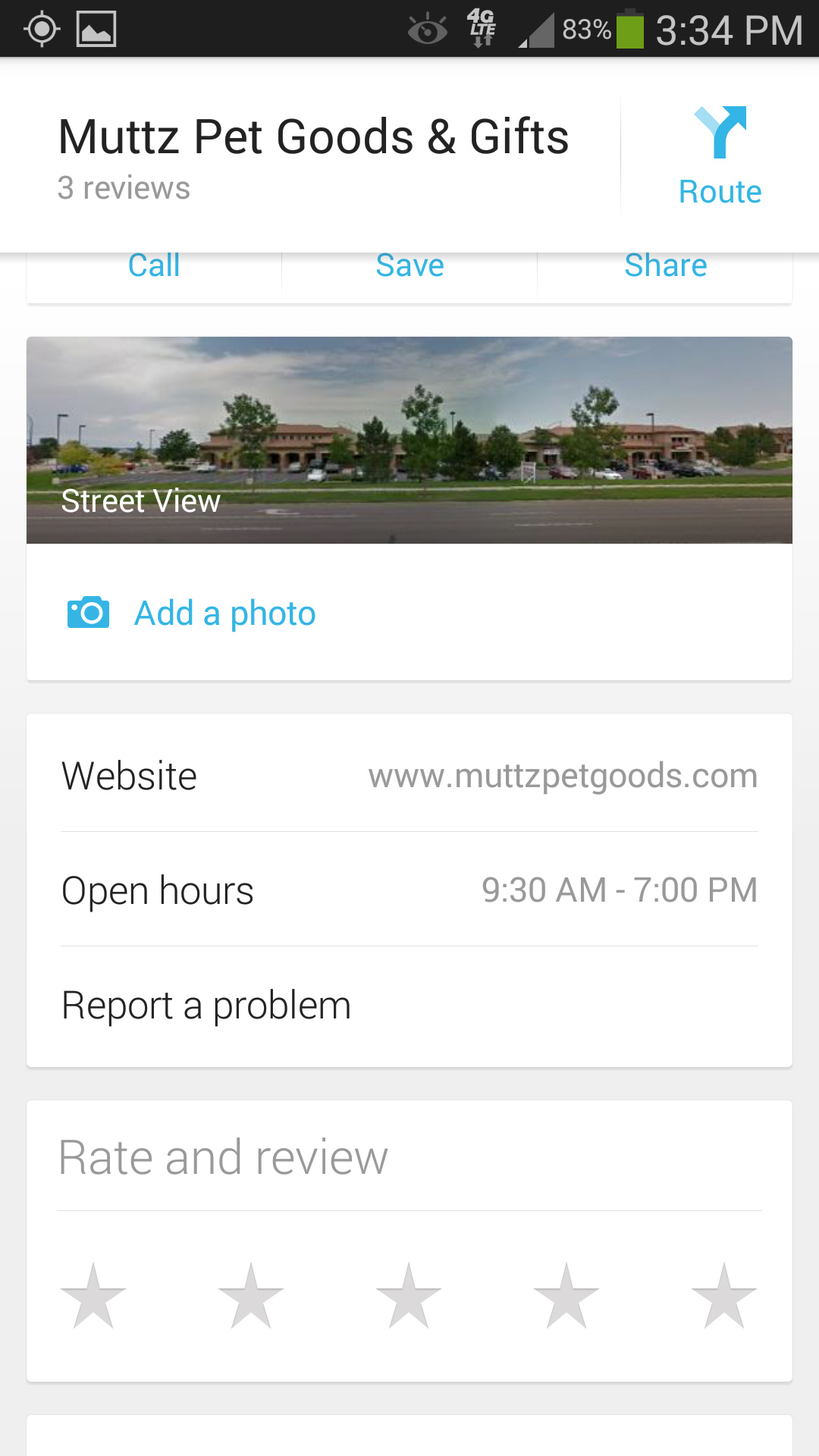 Here is what you've been looking for all this time! Now you'll be able to click on which star you'd like to rate the business as and it will pop up a review text box.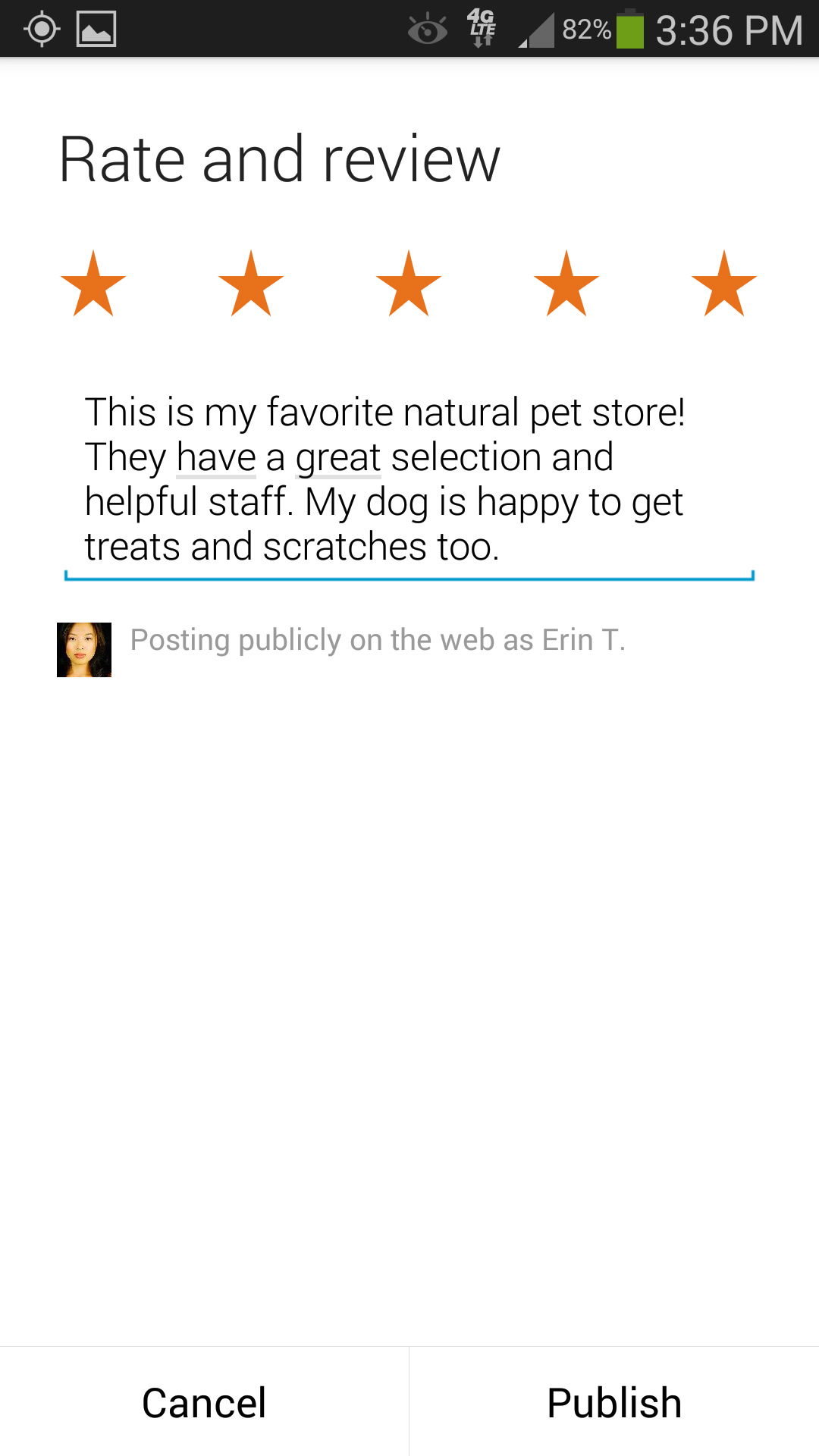 Write in your wonderful (or not so wonderful) review of the business, then hit "Publish."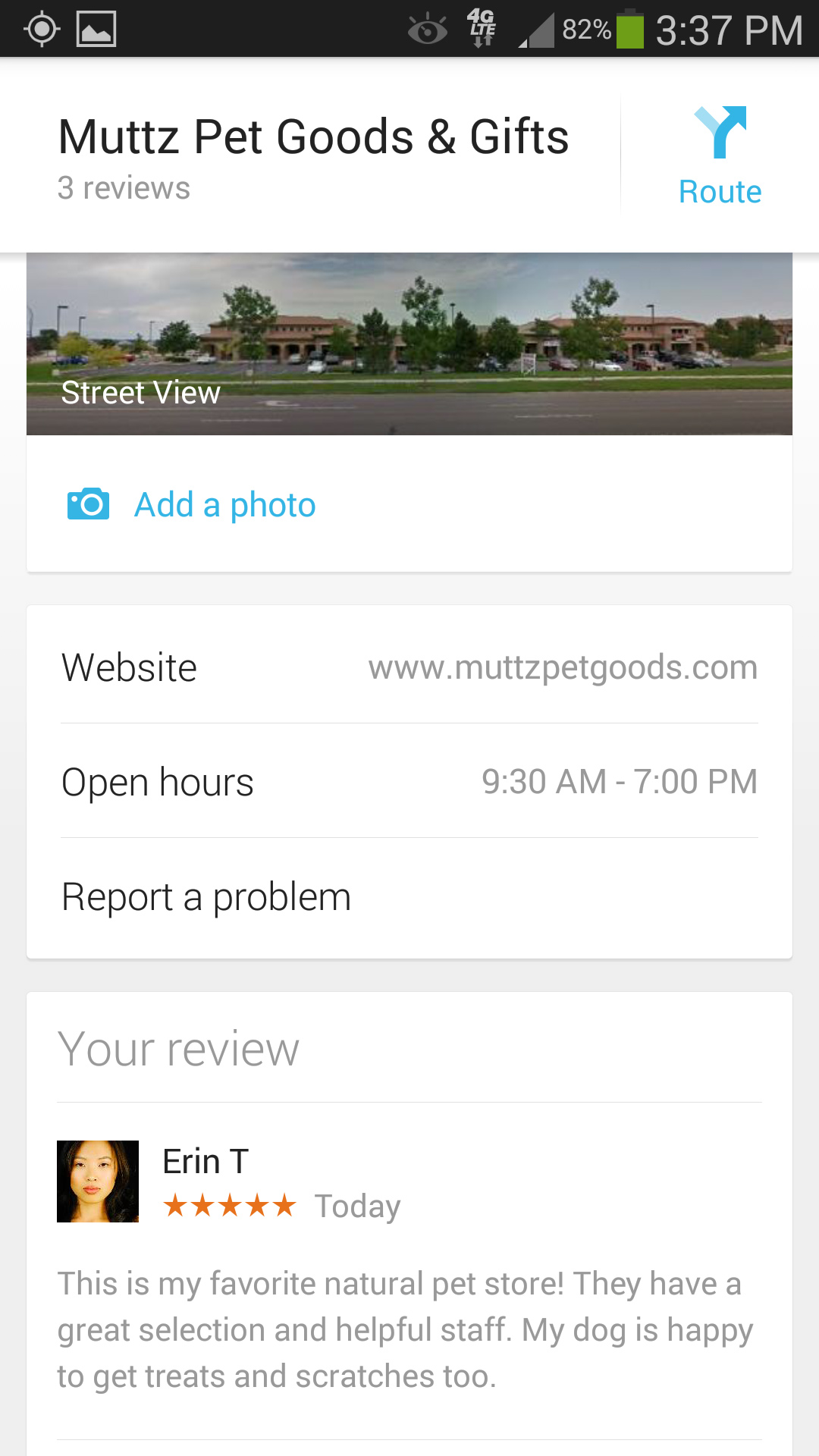 Ta-daa! Your review is now attributed to the local business' Google+ page. You'll no longer need to find yourself mentally writing out your review on your way home to your computer.
Next time you're inspired to rate and review a business on Google+ while you're on the go, it won't be as difficult as before.